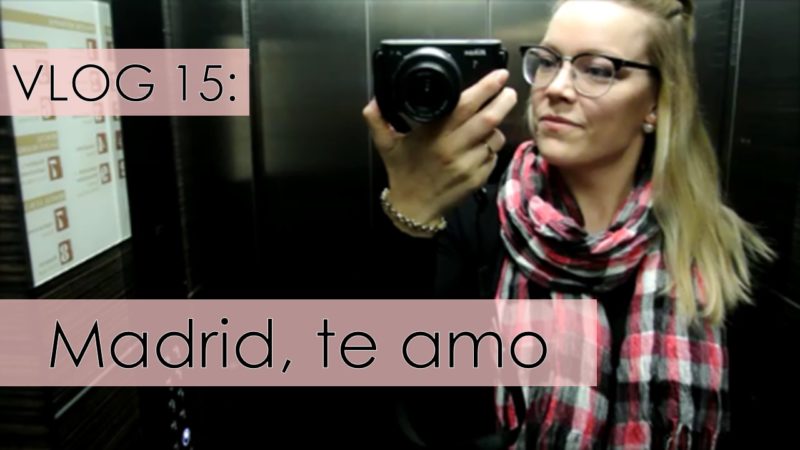 Hejsan! Uutta vlogia pukkaa pitkästä aikaa! Mun lempparikaupungista tällä kertaa. Kauhea kuume tuli taas lähtä Madridiin kun tätä videota editoin ja kattelin… Videon voi katsoa täällä.
Tuleeko muuten mieleen jotain kommentoitavaa vlogeista? Mikä on turhaa tai mitä sais olla enemmän? Työmatkoilla on tietysti aika rajalliset mahdollisuudet kuvata ihan aikataulunkin takia ja varsinaisesti työhön liittyviä juttuja en halua (enkä varmaan saisikaan) kuvata. Jos tulee mieleen mitään parannusehdotuksia niin antaa kuulua! 🙂
Hello! A new vlog after a long silence! From my favorite city this time. Editing and watching this video made me want to go back to Madrid so bad… You can watch the video here.
Do you have any feedback in mind when it comes to these vlogs? Is something not necessary and should there be more of something? On my work trips I have very limited opportunities to film because of the schedules and any work related things I don't want to (and probably am not even allowed to) film. If you have any ideas in mind, please tell me! 🙂