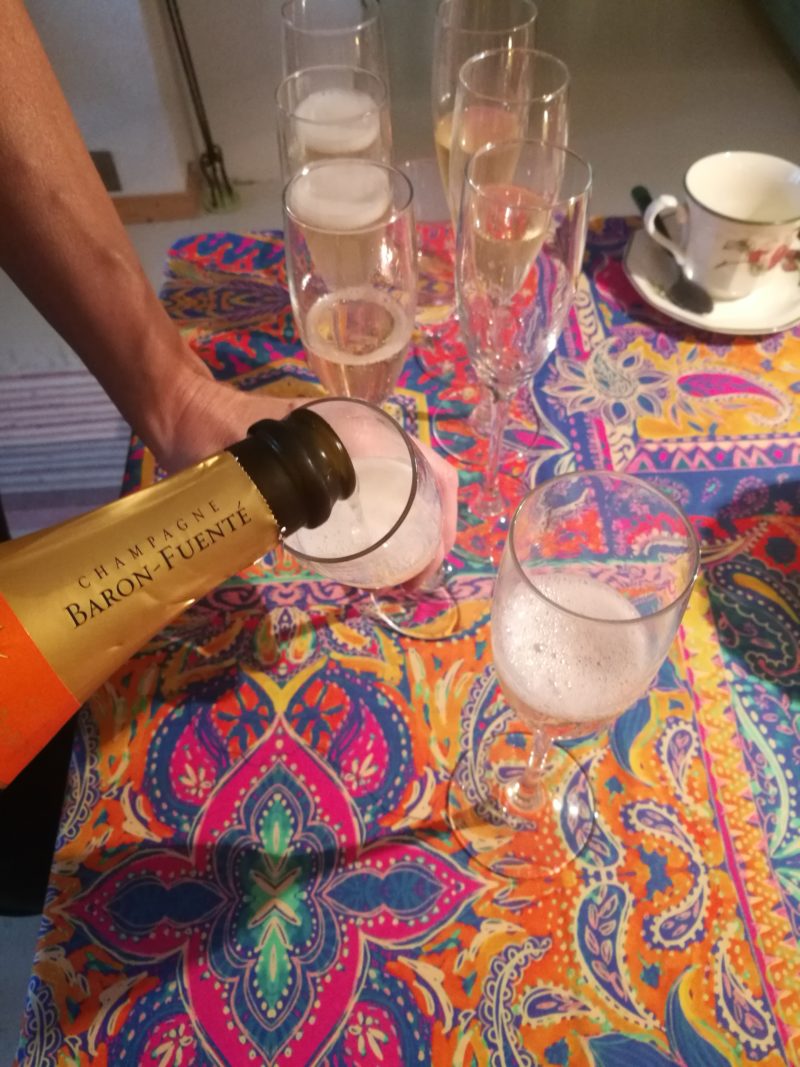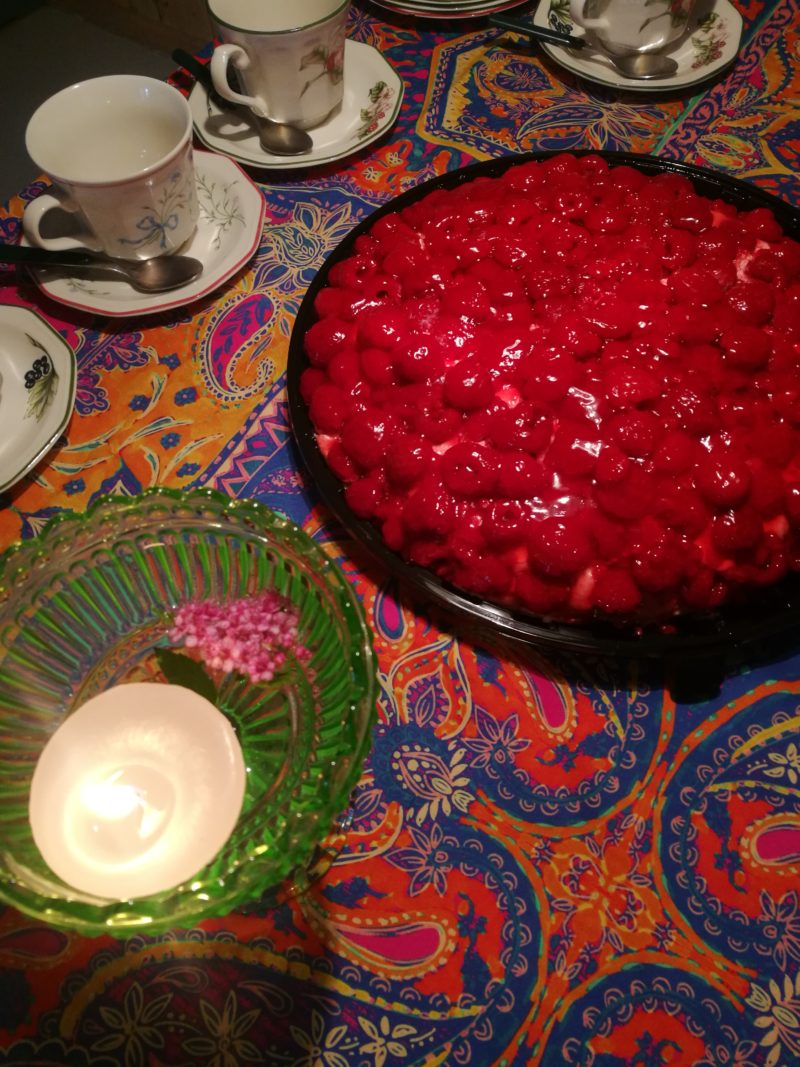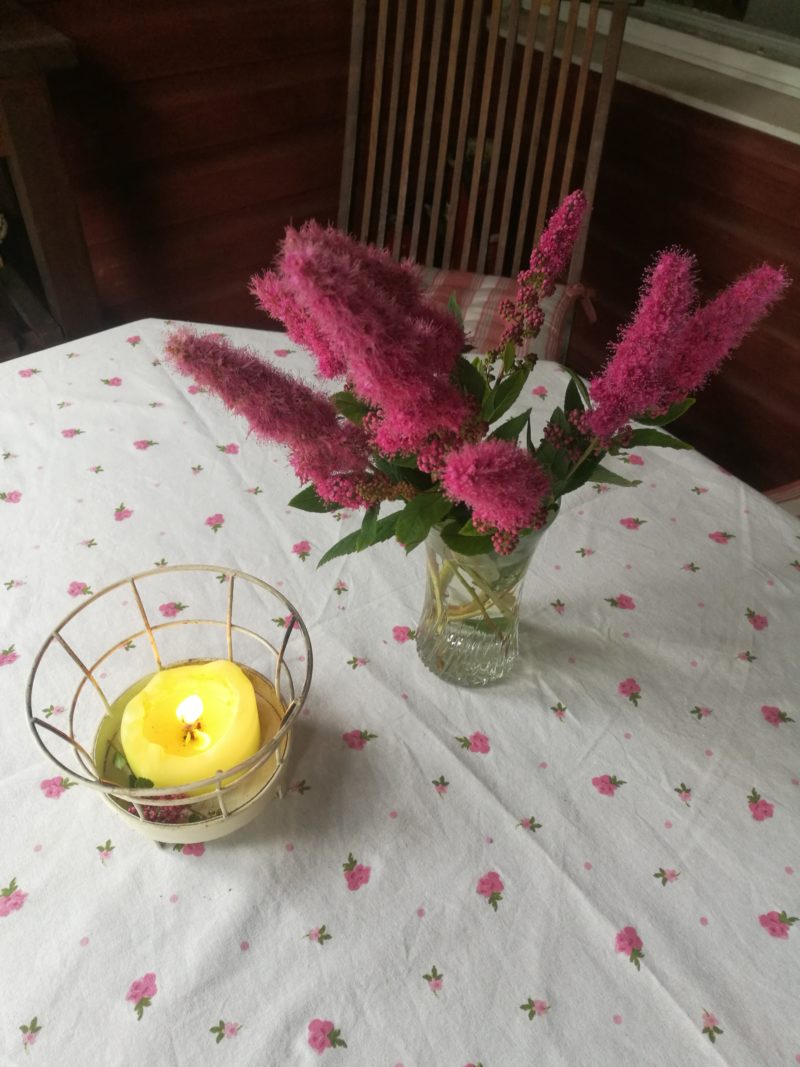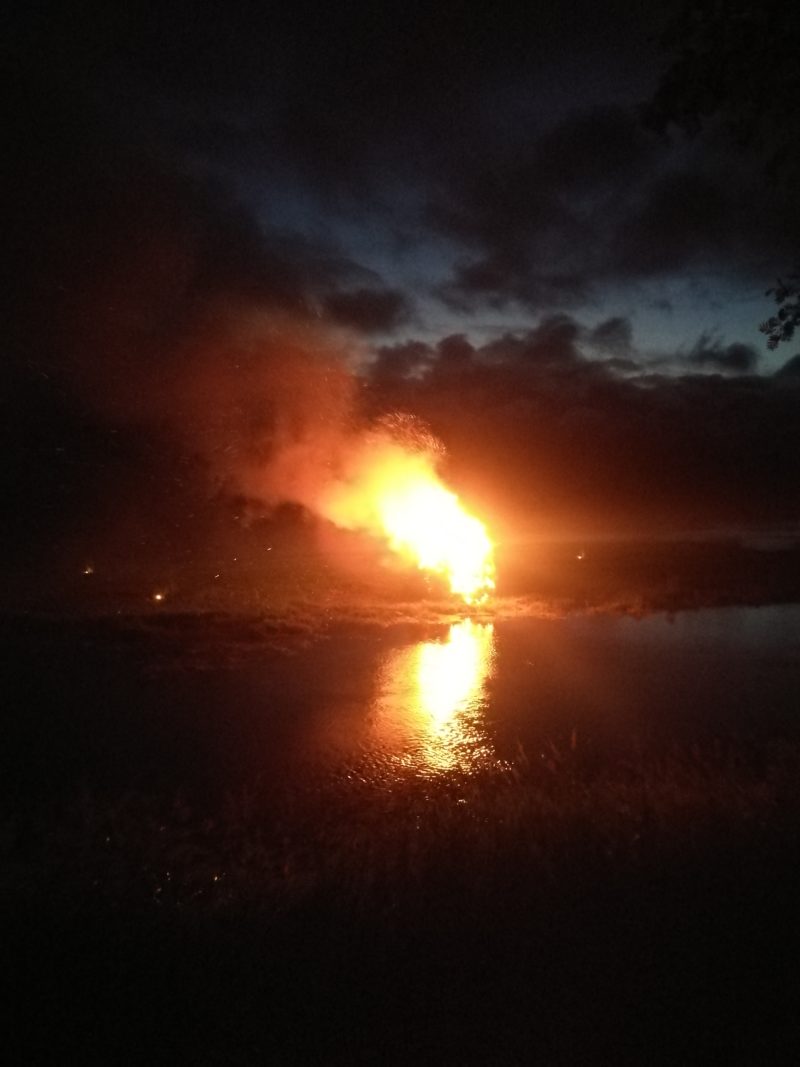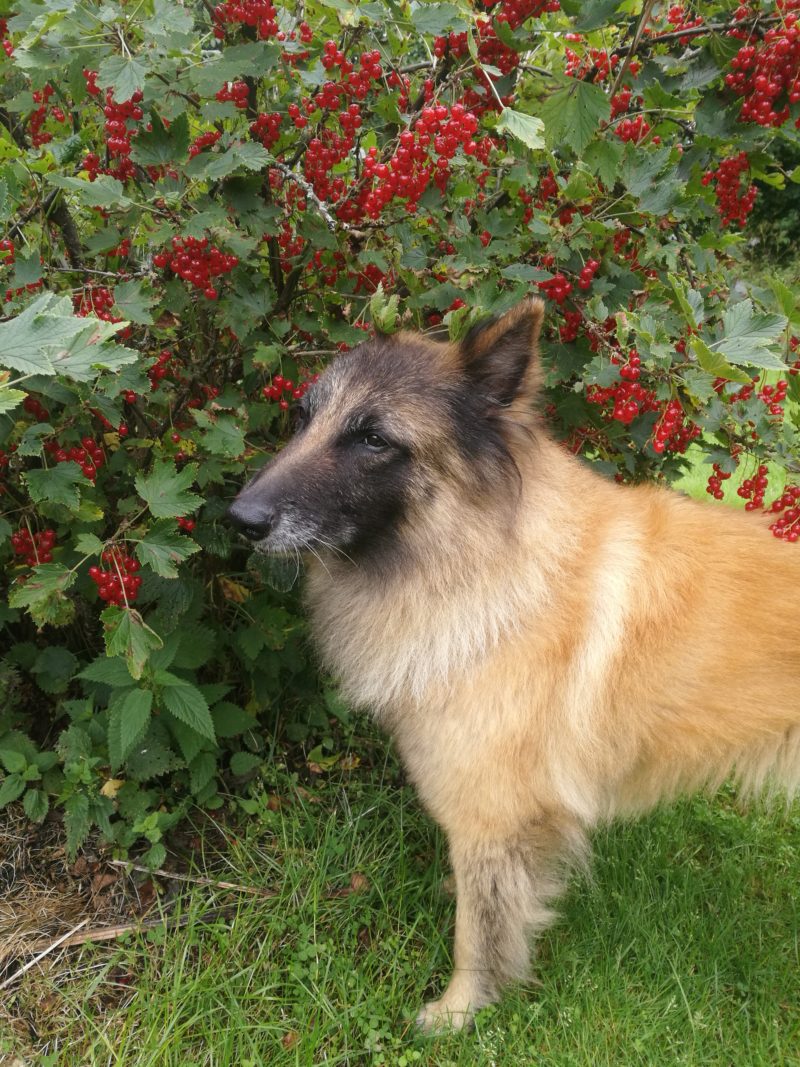 Heippa! Viime lauantaina meillä oli Venetsialaisviikonlopun kunniaksi mökillä pienet kekkerit. Hyvää ruokaa ja juomaa, kynttilöitä ja ulkotulia sekä loppuillasta vielä kokko. En tiiä onko venetsialaiset vain Pohjois-Pohjanmaan ja rannikkoseudun juttu vai juhlitaanko sitä koko maassa? Silloin on luvallista ampua rakettejakin tiettyyn aikaan, me tosin ei yleensä ammuta. Musta se on aika kiva juhla, vaikka se onkin vähän niinkuin mökkikauden päätöjuhla. Saa laitella ulkotulia ja kynttilöitä kun illalla on jo ihan pimeää, mutta ei kuitenkaan vielä kovin kylmä.
Nyt kyllä alkaa tuntua jo niin syksyiseltä! Aika masentavaa, että kesä on nyt ohi vaikka se ei oikein ehtinyt missään vaiheessa edes alkaa. Ennen junalle lähtemistä poimin vielä pikaisesti vähän viinimarjoja ja vadelmia mukaan Helsinkiin vietäväksi. Syksy on mulle ehkä kaikkein vähiten mieluisa vuodenaika, mutta on siinäkin hyvät puolensa, kuten vaikkapa marjat! 😀
Tänään lähden sinne Koreaan, niinkuin edellisessä postauksessa mainitsinkin. Nyt on ostoslista valmiina, mitä kosmetiikkaa aijon sieltä ostaa. Tai no, lista ja lista, muutama juttu vain. Saapa nähdä mitä sieltä lopulta sitten lähtee mukaan!
Hello! Last Saturday we had a little party at our summer house. Good food, drinks, candles, lights and a bonfire. At least in some parts of Finland the last weekend of August is a popular time for parties especially at the summer houses. It already gets dark at night, but it's not so cold yet, so we put a lot of candles and lights around the garden and the house. Fireworks are also allowed that weekend. I like these parties, although they kind of mark the end of the summer house season. All the candles and lights are so pretty at night!
It is starting to feel like fall already! It is kind of sad that it is already fall and the summer didn't even begin. Before taking the train I quickly picked some berries to take them to Helsinki with me. I'm not a fan of fall at all, but there are good things to it too, like the berries 😀
Today I'll fly to Korea, like I mentioned in the previous post. Now I have my cosmetics shopping list ready. Well, not really a list, a couple of things only. Let's see what I eventually end up buying!