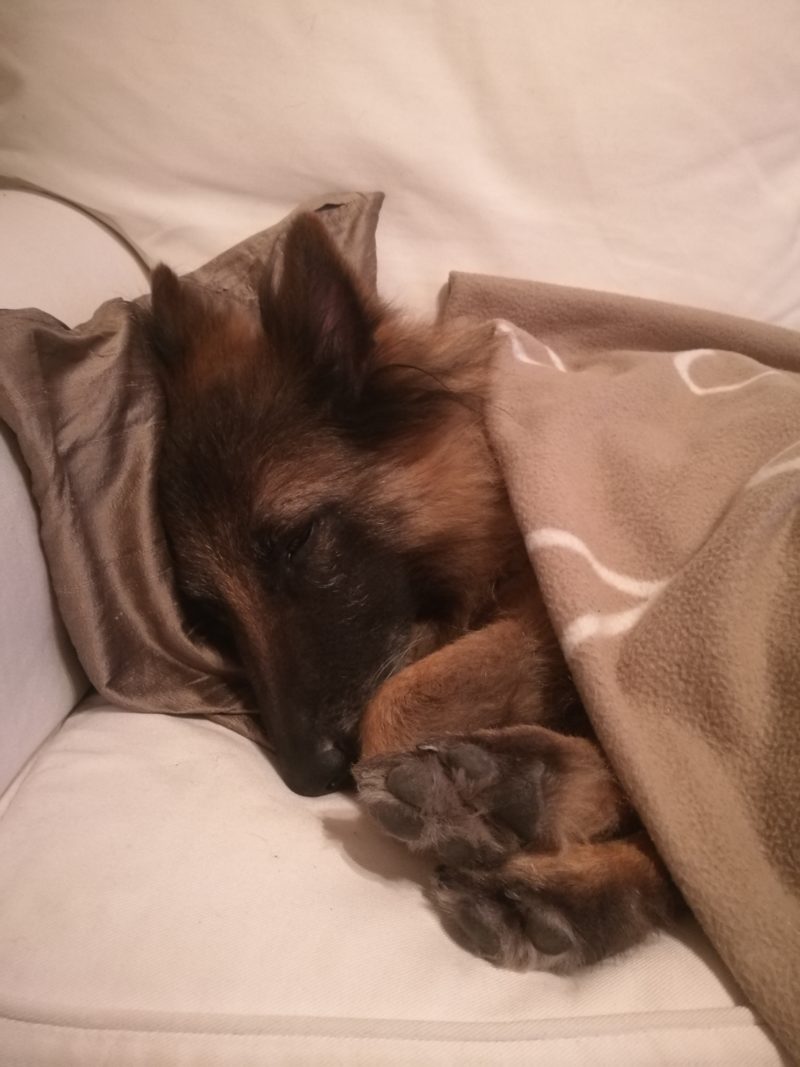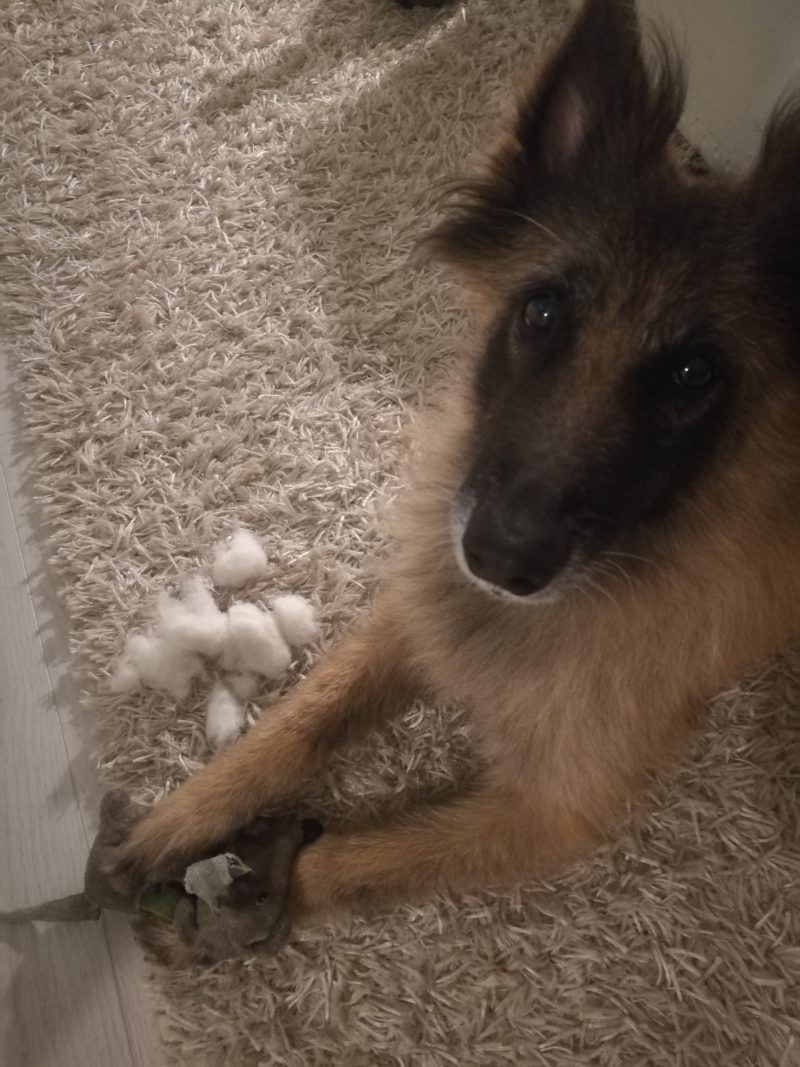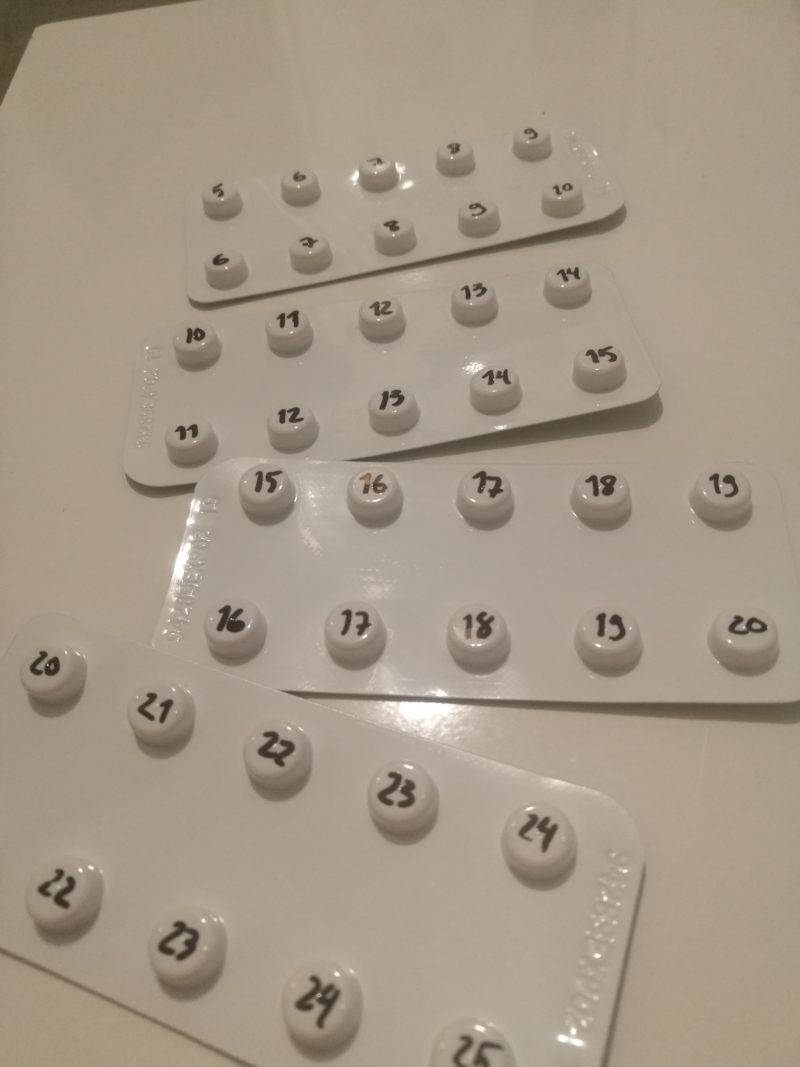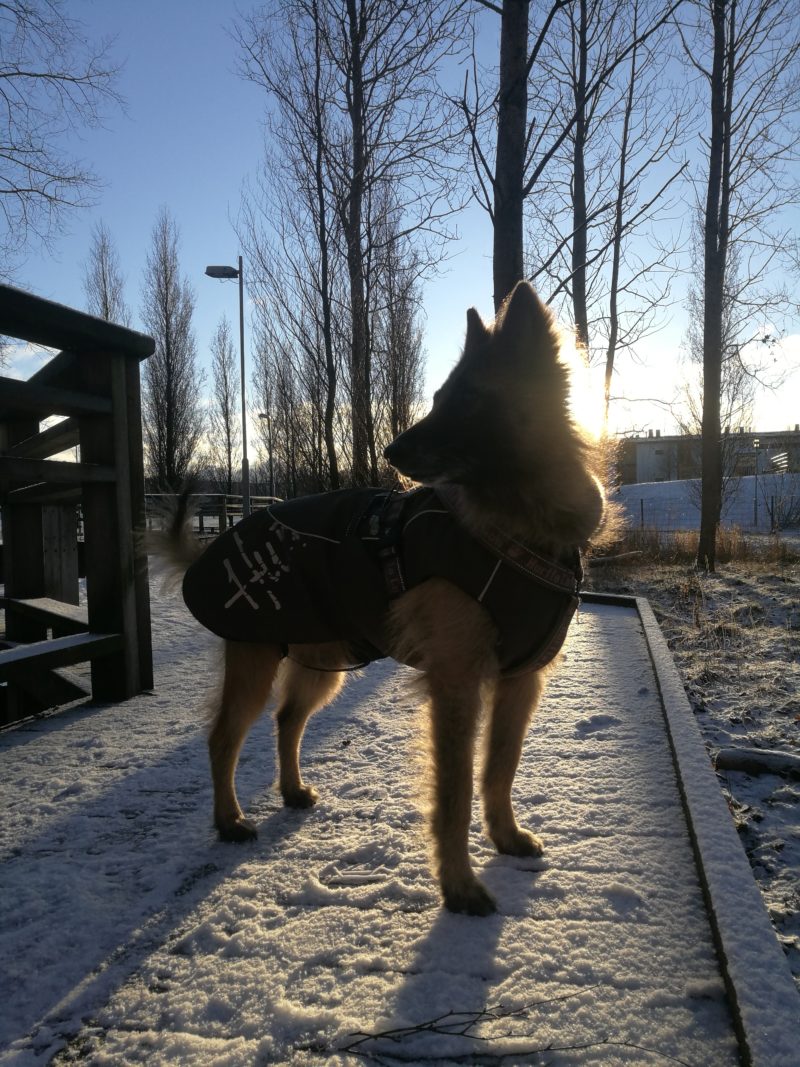 Heippa! Pikku päivitys Tyynen kuulumisia! Tyynellä todettiin vähän aikaa sitten kilpirauhasen vajaatoiminta ja nyt ollaankin totuteltu elämään lääkkeiden määräämän aikataulun mukaan! Lääke pitää antaa kaks kertaa päivässä, aina 12 tunnin välein. Aika tarkkaa hommaa ottaen huomioon, että meidän aikataulut vaihtelee aika paljon aina päivästä riippuen 😀 Mulla on kännykässä jatkuvasti kaks herätystä valmiina muistuttamassa lääkkeen antamisesta. Vielä ei oo kertaakaan unohtunut!
Oire, josta huomattiin jonkin olevan vialla, oli karvanlähtö. Tyynellä lähti kaikki pohjavilla pois ja vähän enemmänkin ja nyt Tyyne onkin aika karvaton normaaliin verrattuna. Siksi sillä on nyt sitten takki päällä aina kun lähdetään ulos. Muutenkin Tyyne oli vähän viluisen oloinen ja aika haluton lähtemään ulos, ennen kuin lääkkeet alkoi vaikuttaa. Kilpirauhasen vajaatoiminnasta sanotaan, että se voi kehittyä pitkään ennen kuin oireita alkaa ilmaantumaan. Oireet siis voi ilmetä vähitellen, niinkuin Tyynelläkin kävi. Lisääntyneen rauhallisuuden laitoin iän piikkiin. Nyt kun lääkkeet on alkanut vaikuttaa, Tyynellä on virtaa taas ihan hulluna 😀 Ihan niinkuin se olis nuorentunut vuosilla!
Myöhemmin tänään mennään käymään eläinlääkärissä kontrollikäynnillä. Illemmalla pitää alkaa sitten pakkaileen, koska lähden huomenna Dubaihin. Kivaa tiistaita! 🙂
Hello! A little update about Tyyne! Some time ago we found out that Tyyne is suffering from hypothyroidism and since then we have been getting used to live by the schedule of the medication! We need to give her the medicine twice a day, every 12 hours. It can be challenging since our schedules vary quite a lot depending on the day 😀 I have two alarms ready on my phone all the time to remind me about the medicine. We haven't forgotten yet!
The symptom that made us think something might be wrong was the hair loss. She lost most of her fur so she looks quite different now. That's why she is wearing a jacket every time we take her out. In general she seemed to be feeling cold even inside the house and she wasn't so exited to go out before the medicine started to work. It is said that the symptoms can appear little by little, like it happened with Tyyne. I thought she was so calm because she is getting old. Well, now that she is having the medication, she is full of energy again 😀 I feel like she is back to the same she was years ago!
In the afternoon we will go to the vet for a control visit and then in the evening I need to pack since I'll fly to Dubai tomorrow. Have a nice Tuesday 🙂