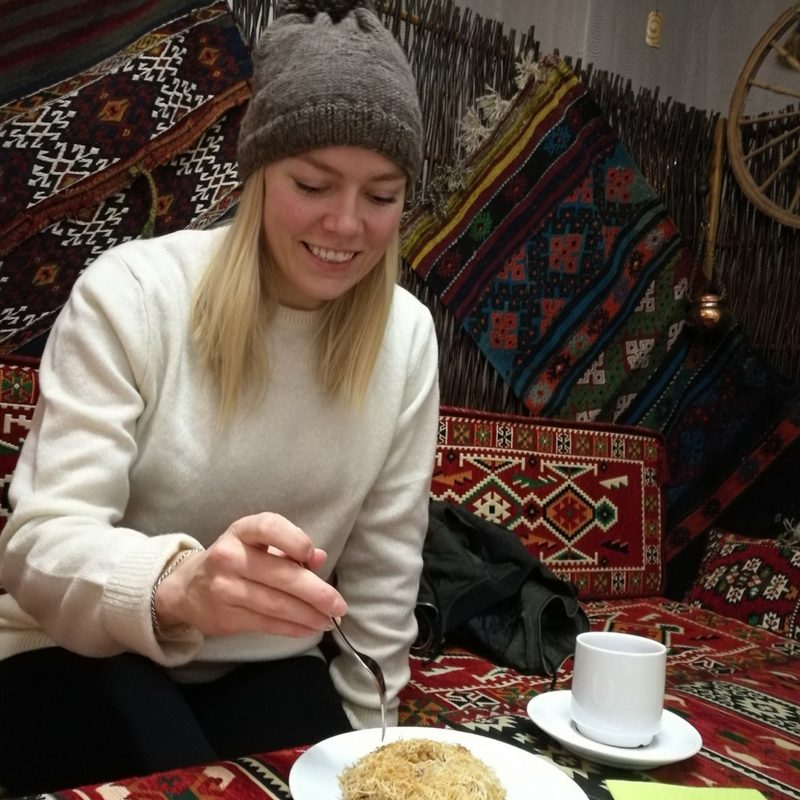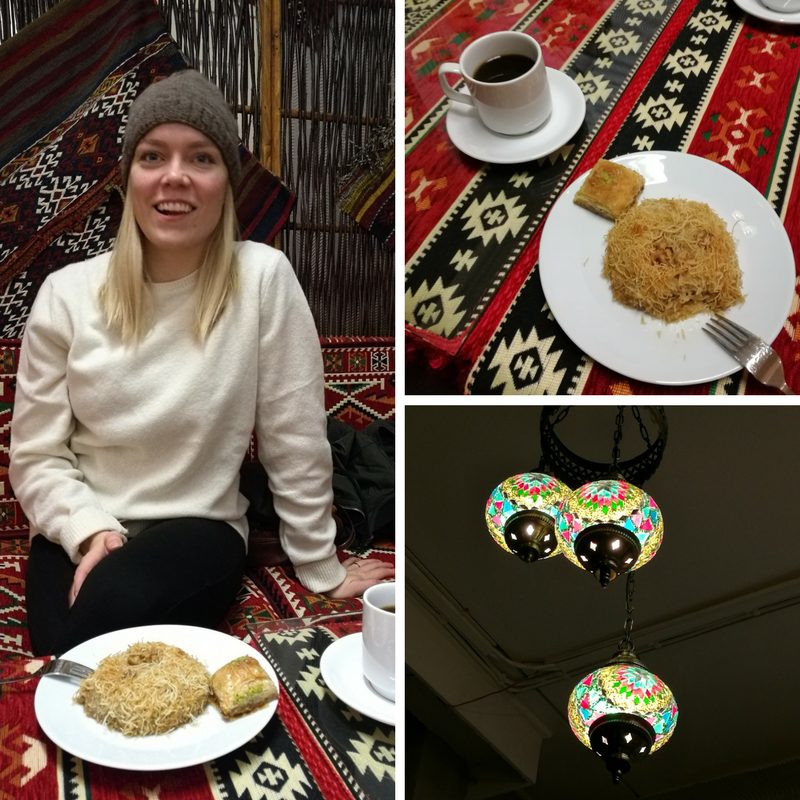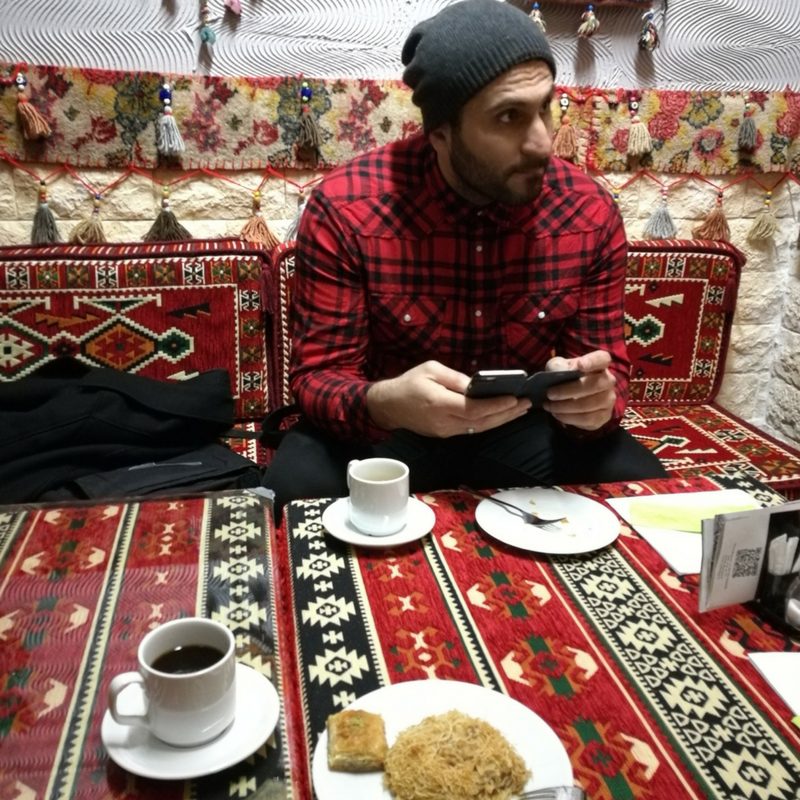 Heippa! Täällä aikaiset aamut jatkuu! Tänään mulla oli pieni Pohjois-Suomen kierros, kun lensin Kittilään ja Kuusamoon. Eilen mulla oli vapaapäivä niin käytiin katteleen vähän laminaatteja, tapetteja ja sänkyä uuteen kämppään. Tapettien valikoiman kanssa iski paljousahdistus ja päätettiinkin lopulta maalata se yks seinä vaan valkoiseksi nyt toistaiseksi. Sopiva laminaatti sentään löydettiin!
Postauksen kuvat on otettu jokin aika sitten, kun käytiin Awsin kanssa yhessä turkkilaisessa kahvilassa. Käveleskeltiin illalla Kampissa ja satuttiin meneen sen kahvilan ohi. Baklava ja tuo toinen leivonnainen oli oikein hyviä, myös Awsin mielestä. Eli ihan aitoa kamaa 😀 Pitäis enemmänkin käveleskellä vaan ympäriinsä eri puolilla kaupunkia, niin tulis käytyä uusissa kahviloissa sun muissa! Kivaa keskiviikkoa!
Hello! The early mornings continue! Today I had a little tour in northern Finland as we flew to Kittilä and Kuusamo. Yesterday I had a day off, so we went to see some wall papers, floor materials and a bed for the new place. The selection of the wallpapers was no enormous, so we ended up just deciding to paint that wall white for now. At least we found I nice floor material!
The pictures of this post are taken the other day when me and Aws went to a turkish coffee place. We were just walking around in Kamppi and we happened to see this place. The baklava and the other pastry were good. Also Aws thought so, so it must be good stuff then 😀 It would be nice to just walk around in different areas more to find some new cool coffee places! Should do that more. Have a nice Wednesday evening!