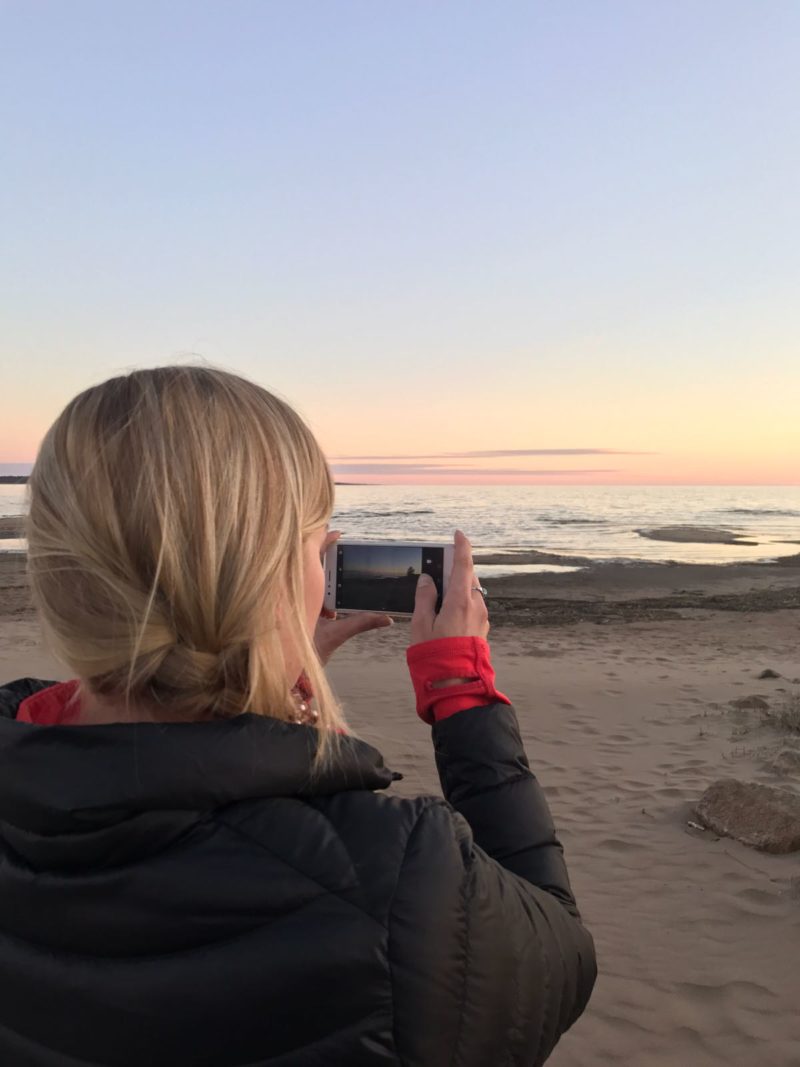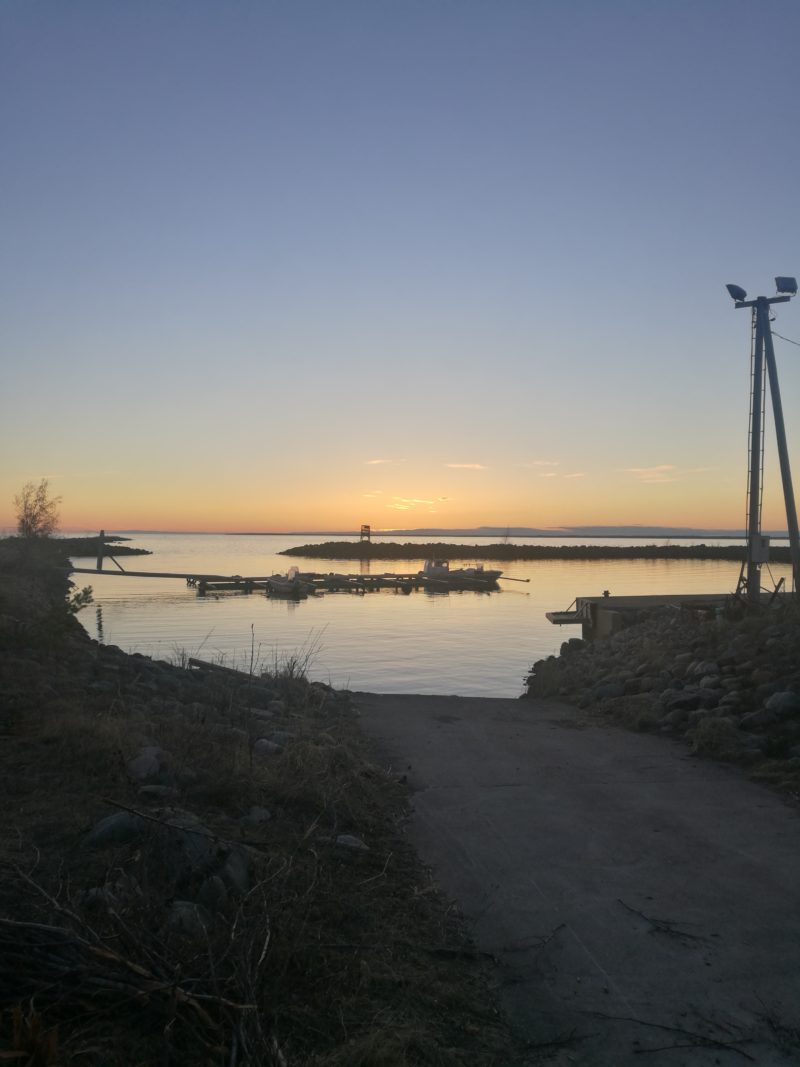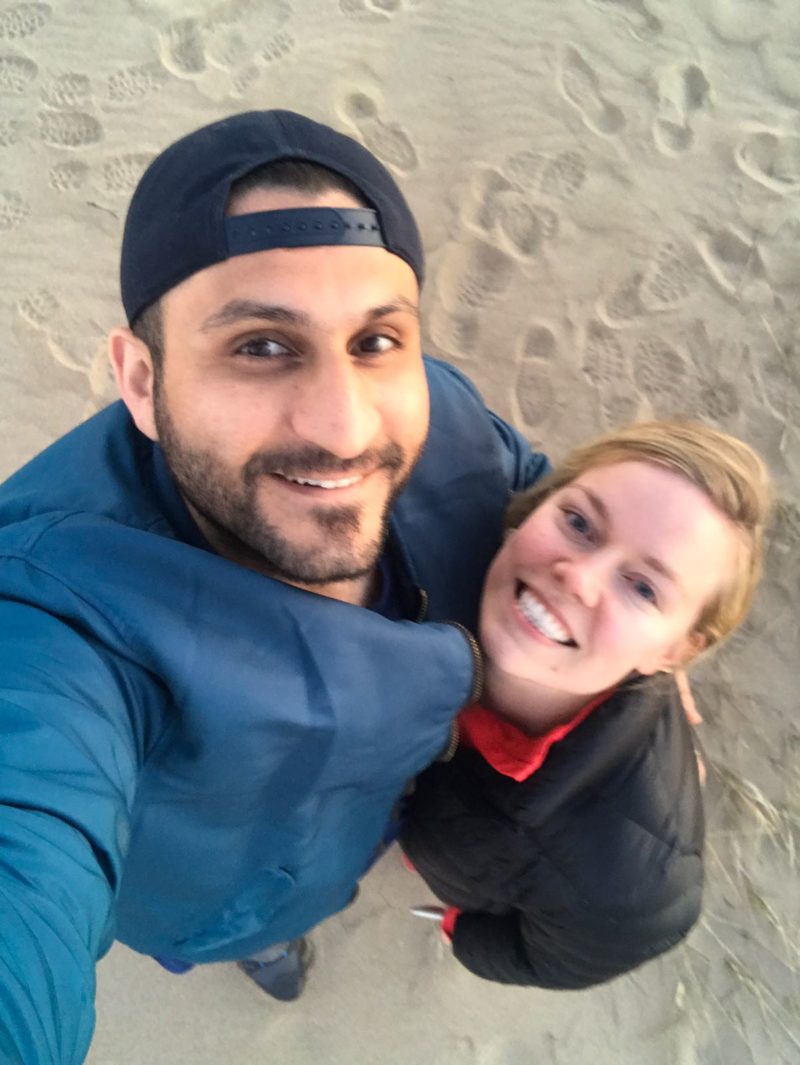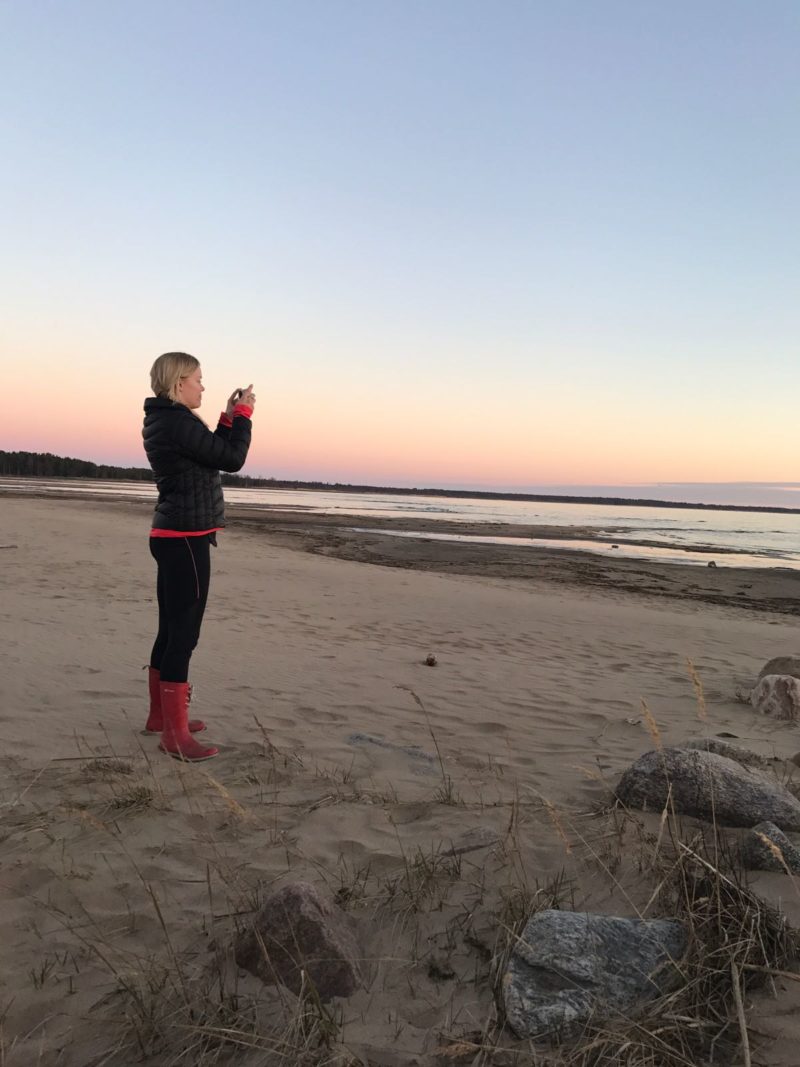 Heippa! Sillon kun oltiin vielä mun vanhempien luona käymässä, käytiin yhtenä iltana meren rannassa katteleen auringon laskua. Toisella puolella taivas oli vaaleanpunainen, toisella puolella keltainen ja meri näytti ihan vaaleansiniseltä. Tosi nättiä! Ja tosi kylmää… Mulla oli kevytuntsikka päällä ja silti paleli. Pitäis mennä useammin ihan vartavasten johonkin katteleen auringonlaskua. Ne on monesti niin kauniita, mutta harvoin tulee mentyä mihinkään niitä katseleen.
Tulin siis viime yönä junalla Oulusta Helsinkiin (kesti yli 9 tuntia) ja aamulla olin perillä. En yllättäen saanu junassa yhtään nukuttua, joten aamupäivä meni kotona nukkuessa. Sitten käytiin Itiksessä vähän kaupoissa katteleen, mutta palattiin tyhjin käsin takaisin. Ja ihan hyvä niin! Tänään on karkkipäivä, eli illalla on luvassa leffa ja karkkia. Jeee! Kivaa viikonloppua! 🙂
Hello! When we were still visiting my parents, one night we went to see the sunset by the sea. On the other side the sky was pink, on the other side it was light yellow and the sea seemed light blue. So pretty! And so cold… I was wearing a light winter jacket and I was still feeling cold. We should go more often to see the sunsets. They are often so pretty, but so seldom we actually go somewhere to see them.
Last night traveled from Oulu to Helsinki by train (it took over 9 hours) and in the morning I arrived home. I didn't get any sleep on the train, so I spent the forenoon sleeping. After that we went to Itis to some shops, but we returned empty handed. And better so! Today is a candy day, so later tonight we will watch a movie and eat candy. Yeeesss! Have a nice weekend! 🙂