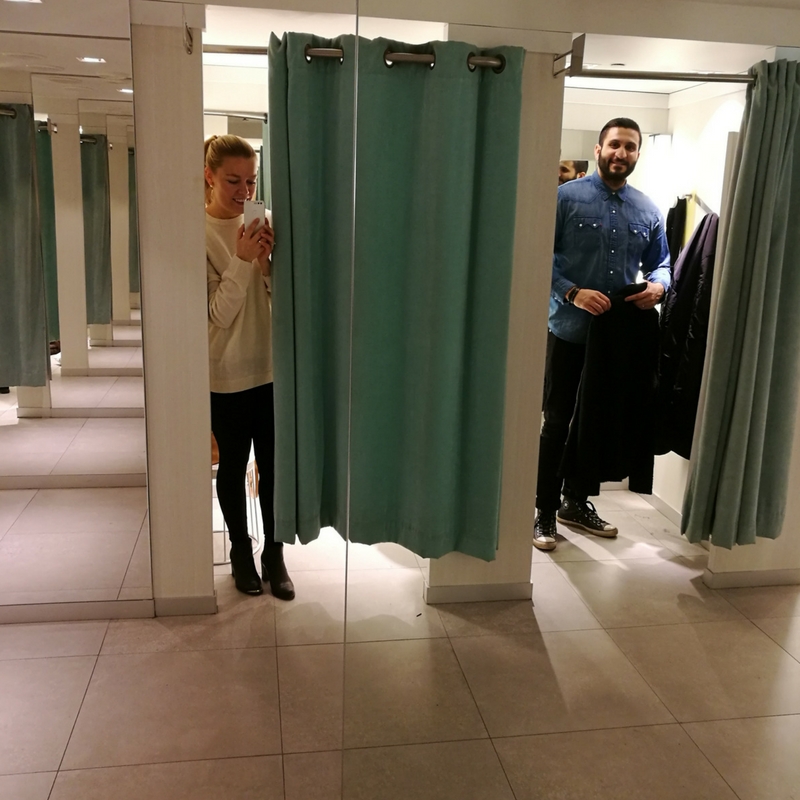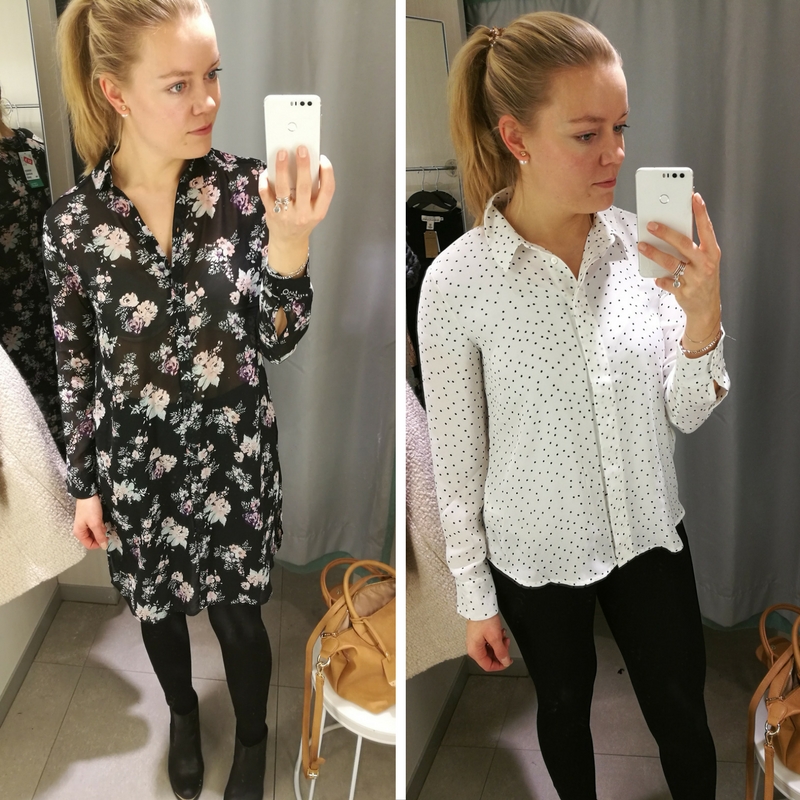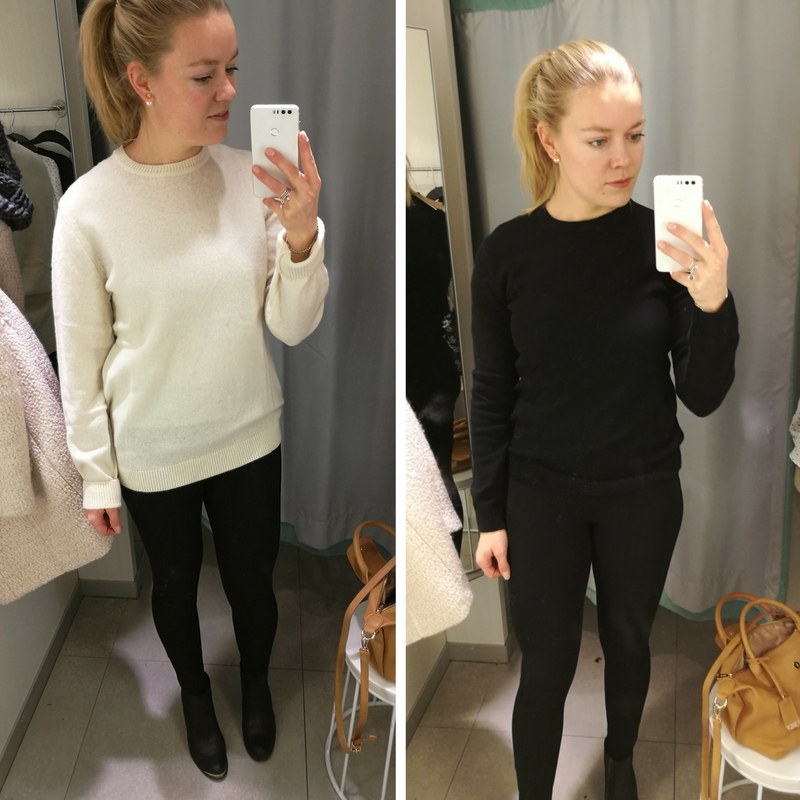 Vähän shoppailin H&M:n aleissa eilen! Etittiin Awsille juttuja miesten puolelta, mutta mää löysinkin itselle nuo villaneuleet sieltä miesten osastolta. Tuo musta neule on just täydellisen kokoinen (otin miesten koon XS). Tarpeeksi pitkät hihat ja tarpeeksi leveät hartiat. Naisten puolelta jos löydän yläosan, joka on hartioista sopiva, se on monesti alaosasta valtava säkki. Plus hihat on lähes aina lyhyet. Tuo vaalea neule on miesten M-kokoinen eli just sopivan oversize.
Ettei menis ihan miesten vaatteiksi, löysin naisten puolelta tuon pitkän kukallisen paitapuseron. Näyttää mekolta, mutta siinä on pitkät halkiot sivuilla. Tuota pilkullista paitapuseroa en itseasiassa vielä ostanut, mutta se jäi sen verran kummittelemaan mieleen, että ehkä käyn sen vielä hakemassa. Mitäs tykkätte? 🙂
Yesterday we shopped a little in the sales of H&M. We were looking for stuff for Aws in the men's section, but I ended up finding things for me from H&M Men. The black wool sweater fits me just perfectly, I chose the men's size XS. Wide enough from the shoulders and long enough sleeves. Often a top from women's section that fits me from up is super large from down. And the sleeves are almost always too short. The off white sweater is men's size M and it's just perfectly oversized.
So that it wouldn't be only men's clothes, I found something from the women's section as well. That long floral shirt looks like a dress, but it is open from the sides. That dotted shirt I actually didn't but yet, but since it's been on my mind, I might go and buy it too. What do you think? 🙂