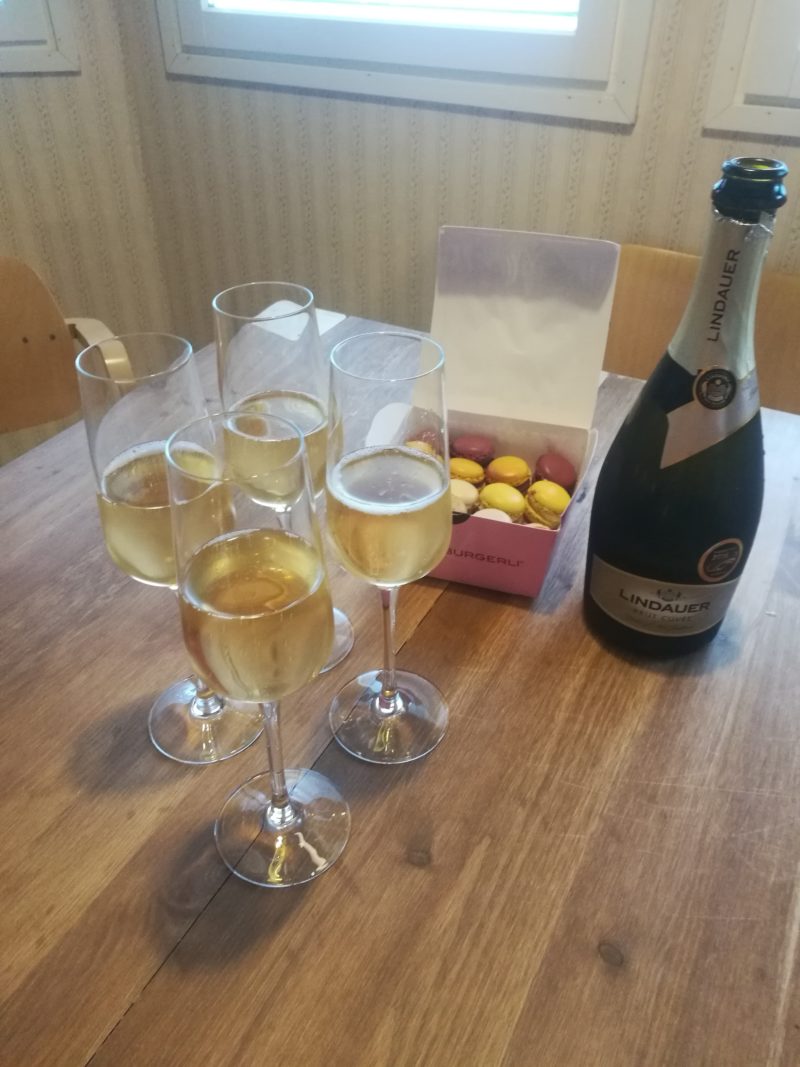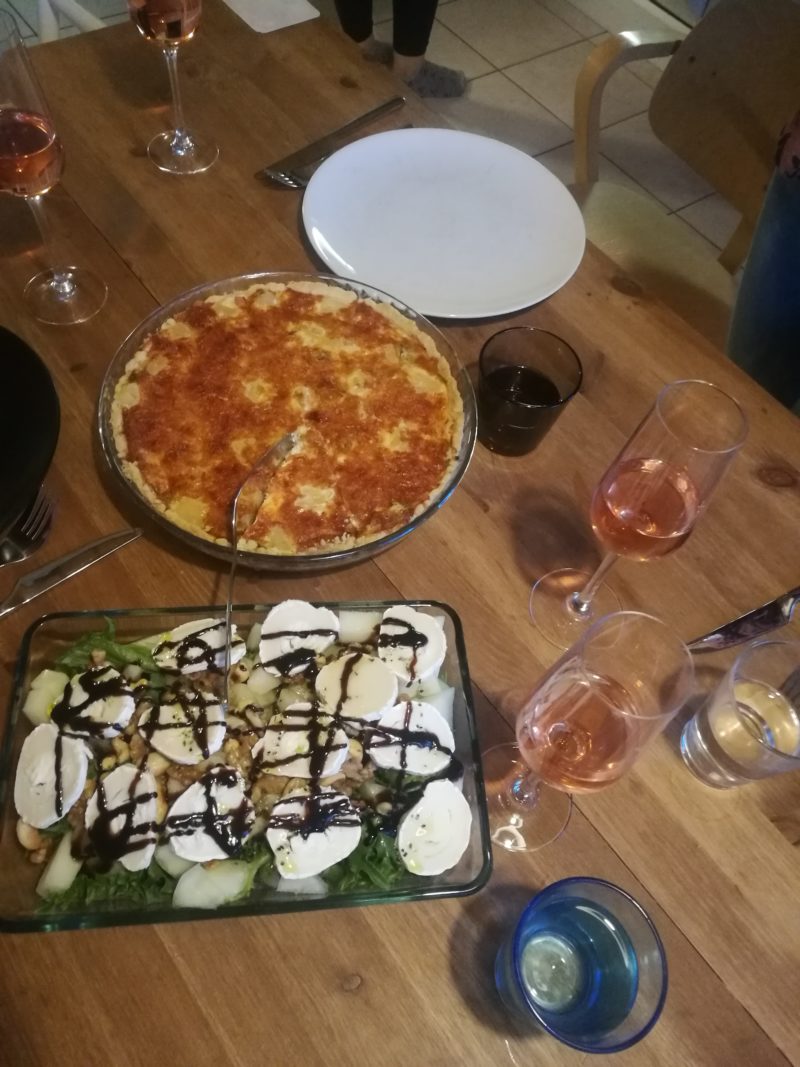 Heippa! Miten on viikonloppu mennyt? Mullakin oli pitkästä aikaa ihan vapaa viikonloppu ja tulin jo perjantaina junalla Ouluun. Nähtiin porukalla opiskelukavereiden kesken ja olipa kyllä ihana nähdä! Oltiin kaikki yhden kaverin luona yötä ja tehtiin ruokaa, juotiin viiniä, saunottiin ja tietenkin juteltiin. Juttu ei kyllä lopu koskaan! Vaikka menis pitempikin aika, ettei nähdä, niin aina juttu vaan jatkuu ihan niinkuin ennenkin. Harmittavan harvoin enää vaan nähdään porukalla, kun kaikki asuu niin eri paikoissa. Luulin ottaneeni illan aikana enemmänkin ihania kuvia, mutta vain nämä kaksi julkaisukelpoista löytyi puhelimesta. Selvästikin on tullut keskityttyä johonkin olennaisempaan kuin kuvien ottamiseen!
Nyt oon sitten jo junassa matkalla takaisin Helsinkiin. Kotona en ehdi olla kuin tämän illan, kun huomenna on jo lähtö kaukolennolle. Lähden taas käymään mutkan Koreassa. Kivaa viikon alkua!
Hello! How has your weekend been? I had a free weekend for a change and I came to Oulu already on Friday. I met with a few of my friends from the university and it was so nice to meet after a long time! We all stayed the night at one girl's place and cooked nice food, drank wine, went to sauna and of course talked a lot! The talking really never ends! Even if we don't see for a while, when we do meet, we talk like we never were away. It is a shame that we all live quite far from each other so we don't meet that often anymore. I thought that I took more nice pictures that night, but I only found these two publishable pics from my phone. I suppose I was busy with more important stuff that night!
Now I'm in the train going back home to Helsinki. I'll only be at home this night, because tomorrow I'll go on a long-haul flight. I'll visit Korea again. Have a nice beginning of the week!