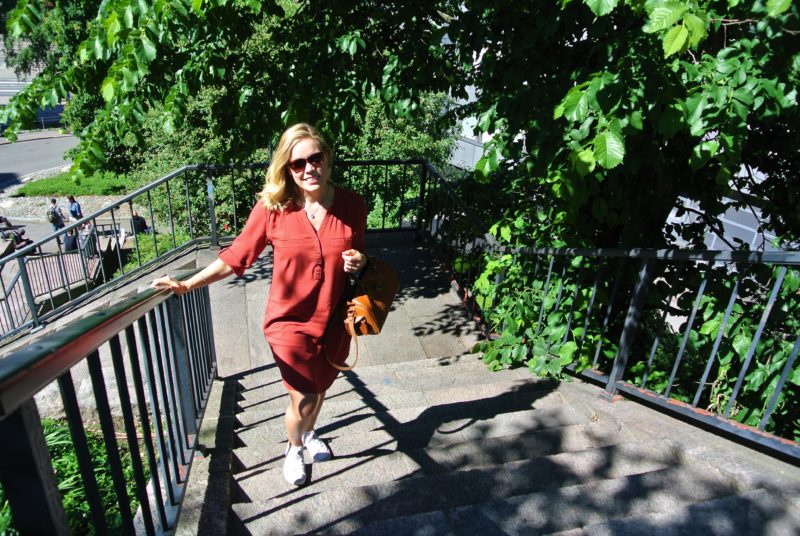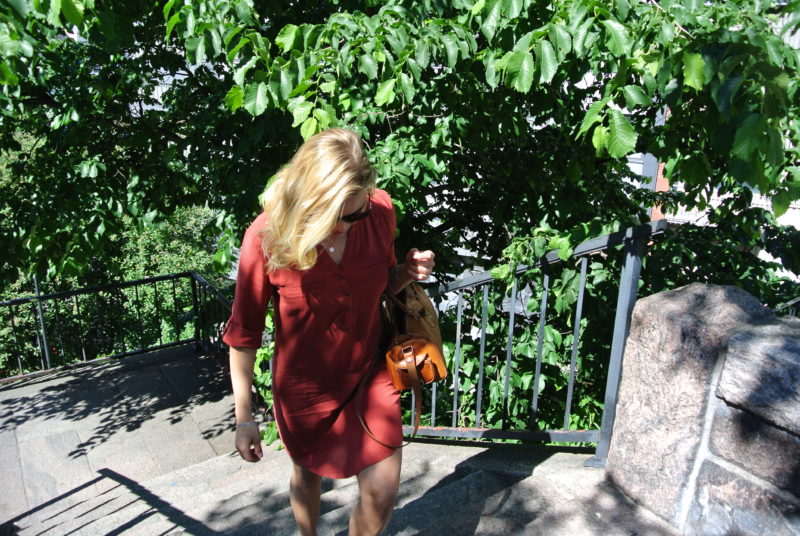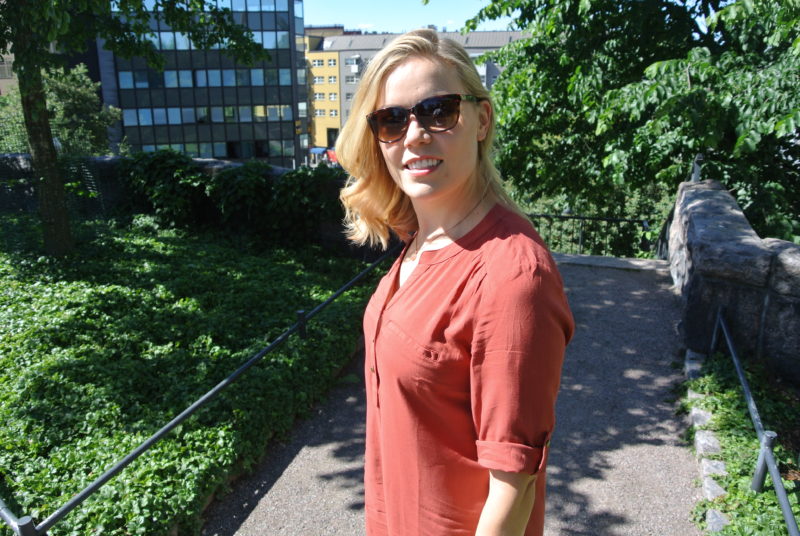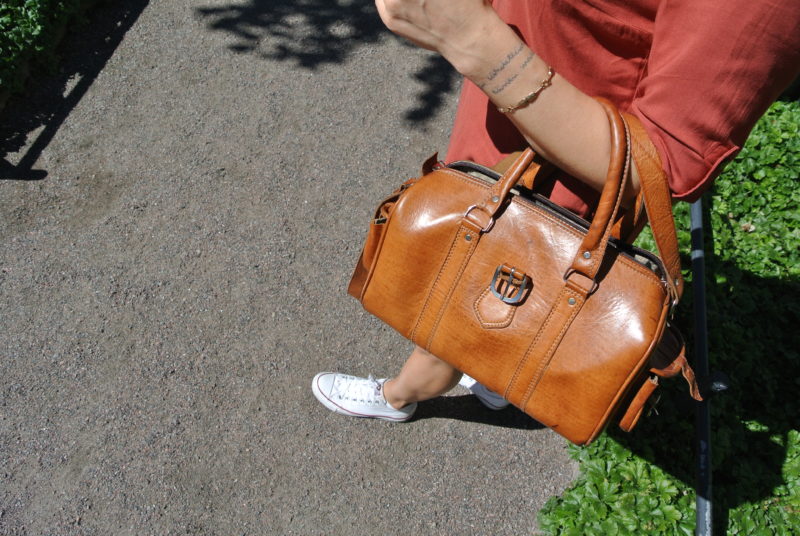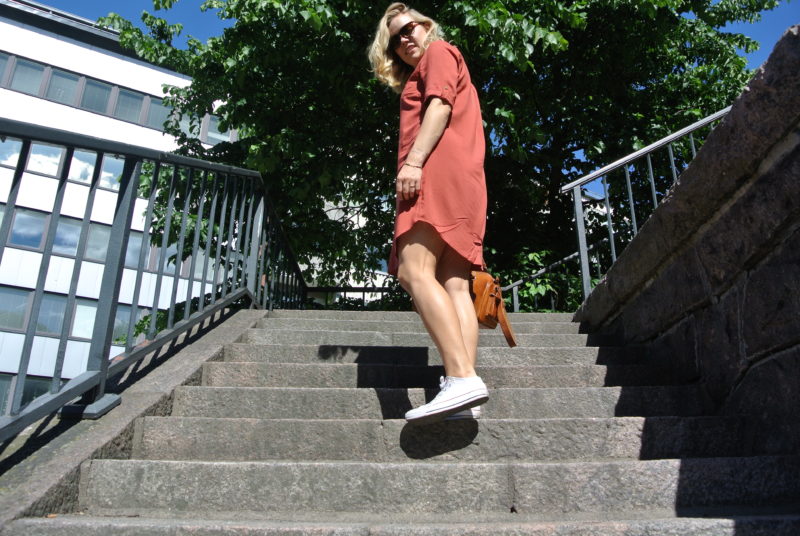 Heippa! Miten on päivä mennyt? Ainakin Helsingissä sataa, en tiiä sataako koko Suomessa. Aamupäivällä paistoi hetken aurinko, niin ponkaisin heti pihalle. Se huvi loppui kuitenkin aika lyhyeen! Meidän aamupala muuten keskeytyi siihen, että liesituulettimen takaa alkoi valua vettä hellalle. Nousin tuolille kattomaan ja näin, että vesi tulee liesituulettimen yläpuolelta, hyllyn takaa sellaisesta ilmanvaihtohormista. Huoltomieskin tuli sitä katteleen, mutta ei osannut sanoa mitään. Veden tulo loppui kuitenkin lyhyeen, mutta olis ihan kiva tietää, että mistä ja miksi se oikein tuli!
Mulla on siis tänään ollut vapaa ja vielä huomennakin on. Onko vinkkejä, mitä jännää vois sateellakin tehdä? Tuntuu, että pakko keksiä jotain aktiviteettia, kun koko kesä tuntuu valuvan vaan ohi näiden säiden takia… Just kollegan kans puhuttiin Naritan paluussa, että kyllä kesä vaan on suomalaisille niin tärkeä, koska niin suuri osa vuodesta ollaan ihan pimeydessä. Jos kesää ei sitten olekaan, niin se on aika masentava juttu. Oonko ainut, joka ajattelee näin? Mitä te ootte tehny tänä sateisena kesänä?
Postauksen kuvat on yhdeltä sellaiselta harvinaiselta aurinkoiselta päivältä muutama viikko sitten 😀 Tuo Lidlin mekko on itseasiassa ollut enemmän käytössä tänä kesänä. Siinä on nuo pidemmät hihat, niin en tykkää käyttää sitä lämpiminä ja aurinkoisina päivinä.
Hello! How has your day been? At least in Helsinki it is raining, I don't know if that is the deal in the whole Finland. In the morning it was sunny, so I rushed to the backyard. That pleasure ended soon though when it got completely cloudy. By the way, our breakfast was interrupted by a water leak over the stove. I stood up on a chair to see better and I saw that the water was coming from a ventilation pipe behind a shelf, over the stove. We called a maintenance man to take a look at it, but he didn't know how that happened. It didn't leak for a long time, but it would be nice to know where the water actually came from!
So I have had a day off today and also tomorrow will be off. Any tips what to do during these rainy days? I feel like I have to come up with some activities because I feel like the whole summer is wasted because of these weathers… We just spoke with a colleague on the flight back from Narita, that the summer is so important for the Finnish people, because we spend so big part of the year in complete darkness. Not to mention the cold. So if there is no summer, it can be quite depressing. Am I the only one thinking like this? What have you done during this rainy summer (in Finland)?
The pictures of this post are from one of those sunny days a few weeks ago 😀 Actually I have used that Lidl dress more this summer, because I don't like to wear it on warm and sunny days because of the long sleeves.