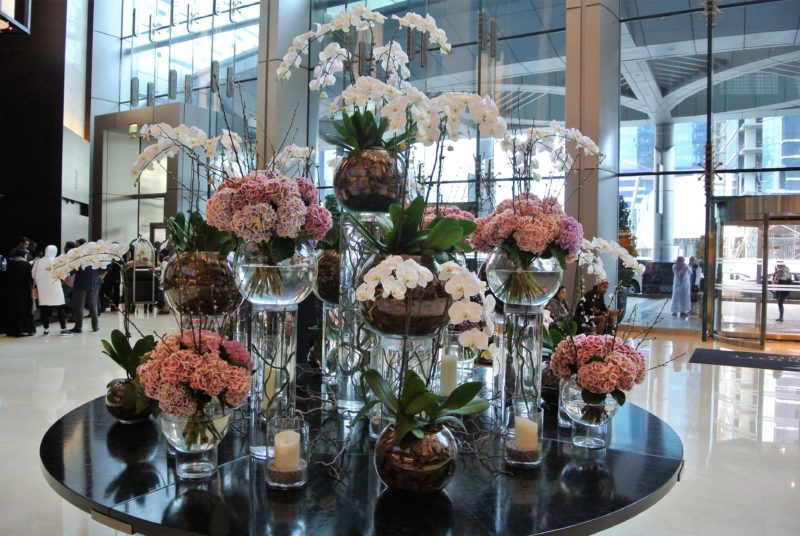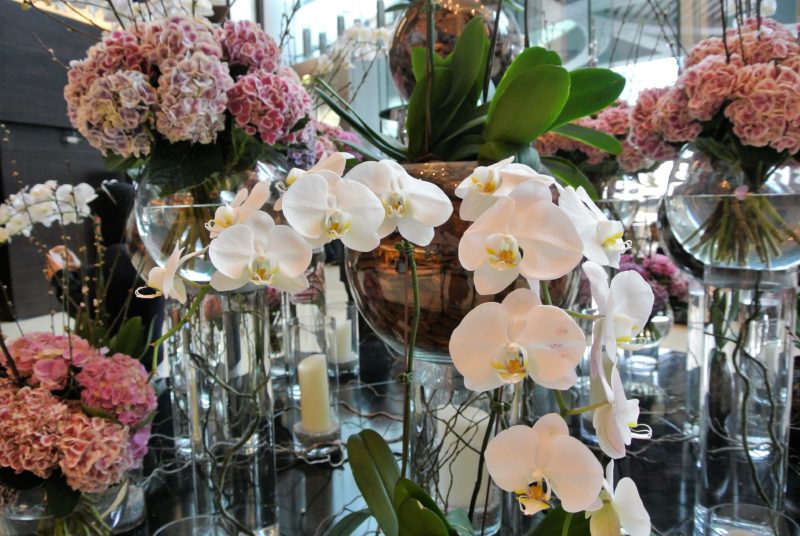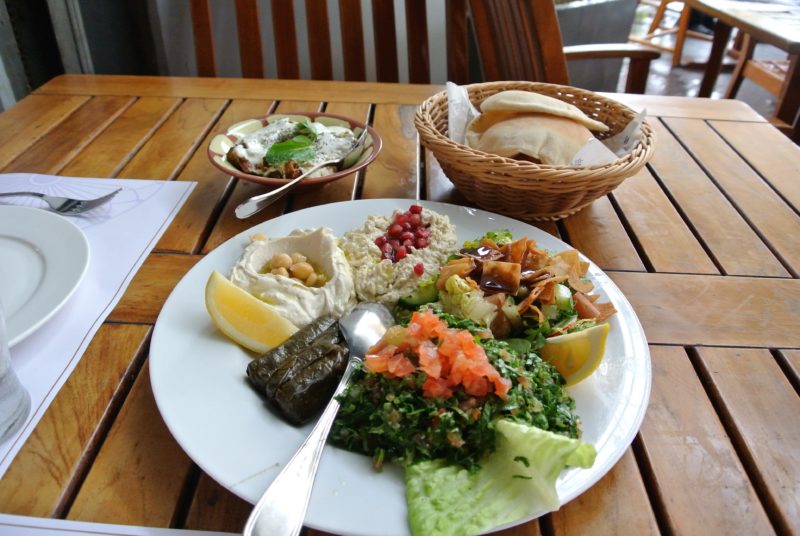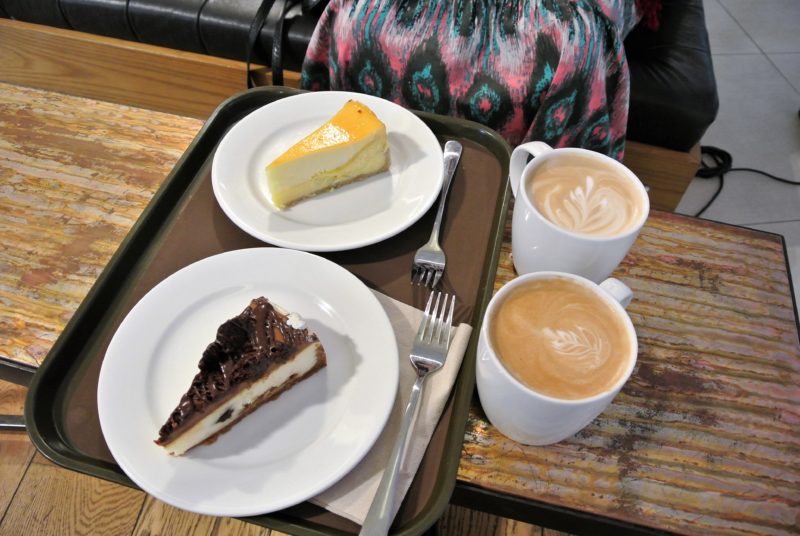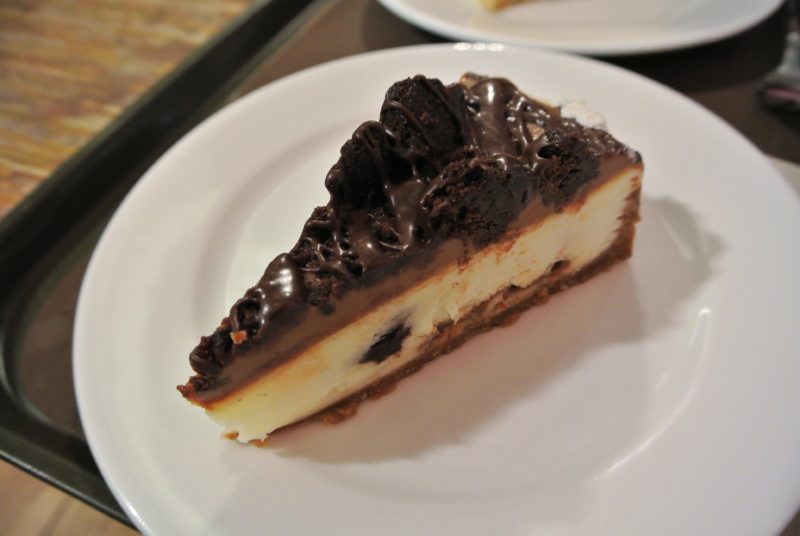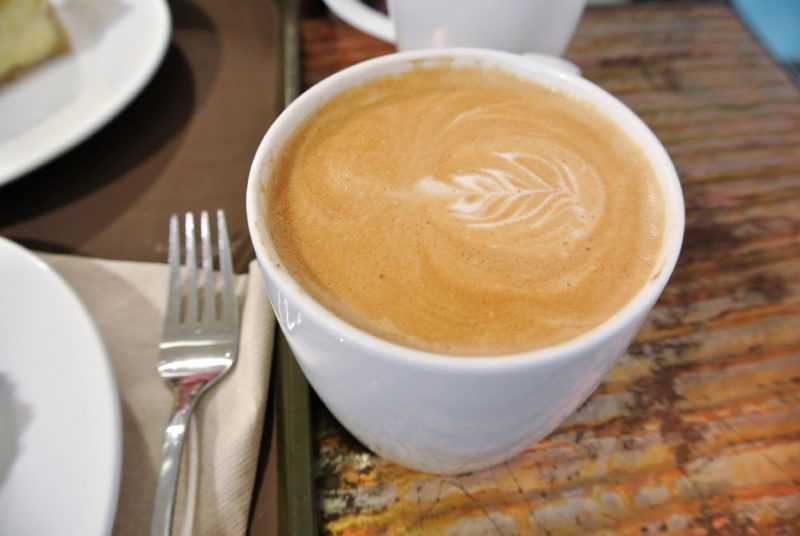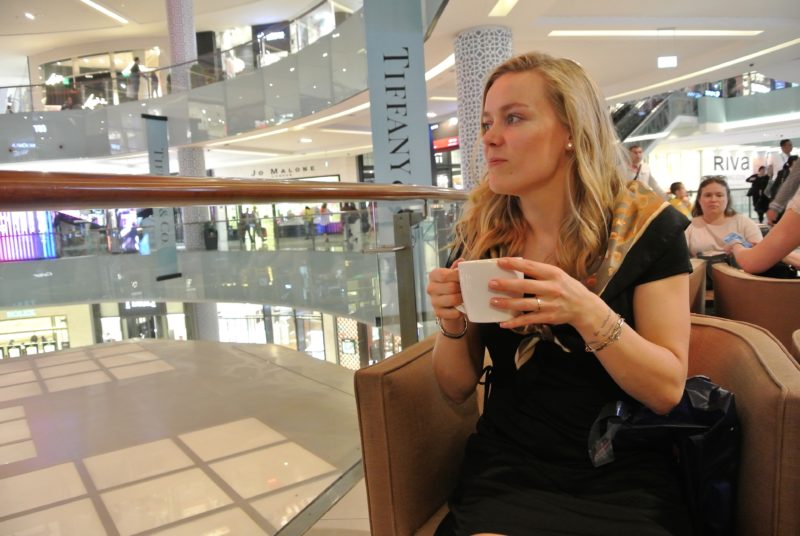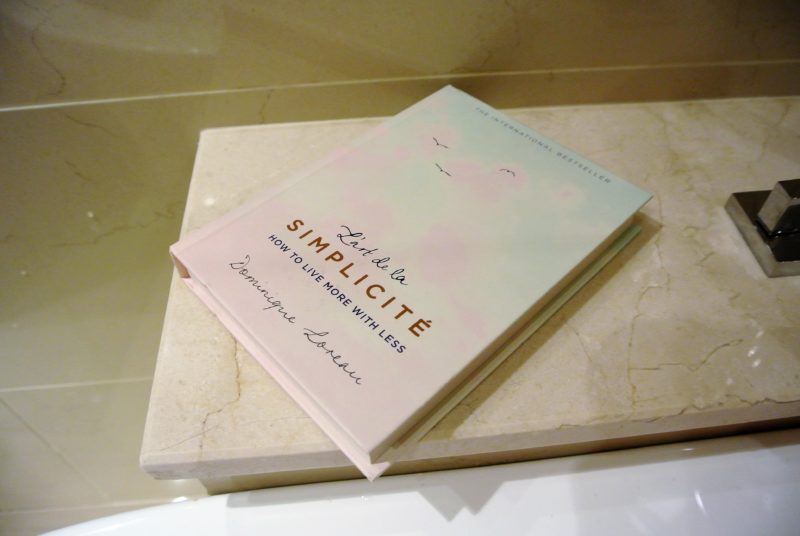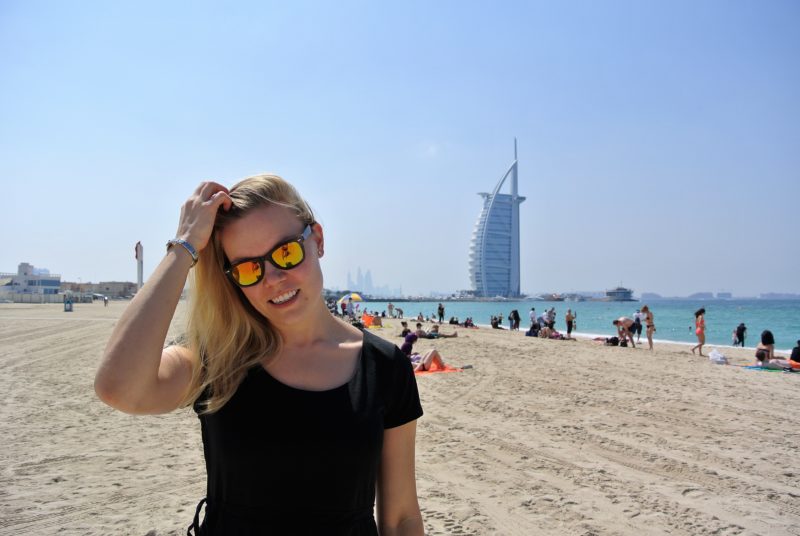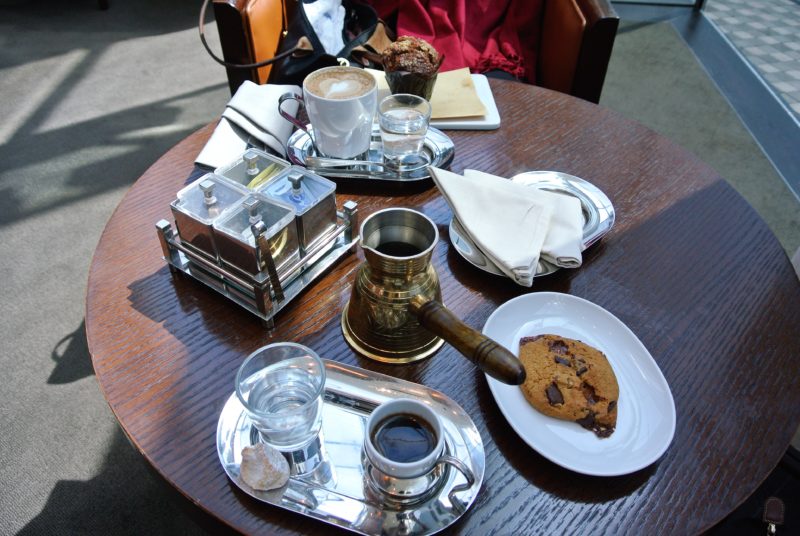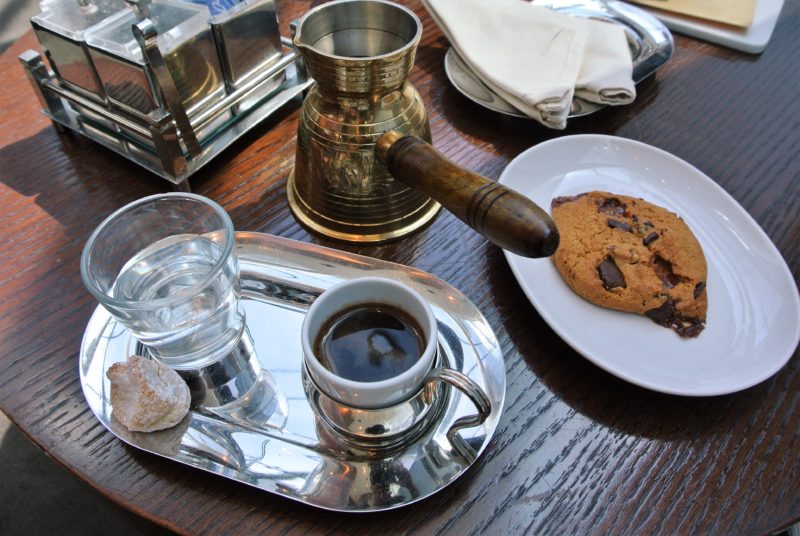 Heippa! Helmikuun lopussa juuri muuton kynnyksellä mulla oli Dubain reissu ja tällä kertaa äiti lähti mukaan. Lento lähti illalla Helsingistä ja oltiin perillä Dubaissa aikaisin aamulla. Mentiin suoraan aamupalalle ja sen jälkeen piti nukkua pari tuntia. Päivemmällä lähdettiin käymään Al Fahidin historiallisessa kaupunginosassa. Sää oli sateinen, joten kovin kauan ei siellä pyöritty ja kuviakin sieltä on näköjään nolla. Sateesta hypättiin taksiin ja ajettiin Dubai Mallille. Siellä menikin sitten loppuilta! Käveltiin ympäriinsä ja syötiin samassa ravintolassa, joka löydettiin Satun kans viime reissulla. Otettiin vielä tuo sama meze-lautanen, jonka oon syöny ennenkin. Mitä sitä hyvää vaihtamaan… 😀 Tuo ruoka on vaan niiiiiiin hyvää!
Ainoat ostokset koko reissulla tein kirjakaupassa. Dubai Mallilla on sellanen ihana kirjakauppa, Kinokuniya, jossa voisin katella vaikka kuinka kauan. Ostin Awsille kirjan ja itselle tuon "L'art de la Simplicité – How to live more with less". Huippu kirja. Vesisateesta huolimatta katsottiin tietysti myös se vesisuihkushow siinä Burj Khalifan juurella, koska äiti oli ekaa kertaa Dubaissa. Tultiin hotellille aika ajoissa, koska edellinen yö meni mulla töissä, ja illalla olikin sitten aikaa ottaa vaahtokylpy ja lukea uutta kirjaa. Luksusta!
Seuraavana päivänä paistoi aurinko ja lähettiin käymään rannalla. Mentiin Jumeirah beachille. Siellä on mukavasti tilaa ja sinne on helppo ja nopea mennä eli hyvä valinta varsinkin jos ei oo kovin paljon aikaa. Rantareissun jälkeen olikin jo aika palata takas hotellille ja alkaa valmistautumaan paluulennolle! Kotiin palasin joskus puoliltaöin ja seuraavana päivänä olikin sitten muutto 😀 Sellasta tällä kertaa! Kivaa viikonlopun alkua 🙂
Hello! In the end of February I had a Dubai layover and this time my mom traveled with me. We left from Helsinki in the late evening and we arrived to Dubai early in the next morning. We went straight to breakfast and then we had to sleep for a couple of hours. Later we left the hotel and went to the Al Fahidi historical neighborhood. It was raining so we didn't spend too much time there. Also seems like I didn't take any pictures there either 😀 We took a taxi and drove to Dubai Mall and spent the rest of the evening there. We walked around and ate dinner in this wonderful restaurant I found with Satu on the last trip. We even ordered the same meze-plate I have tried before. It is just sooooo good!
The only shopping I did in the mall was in this lovely bookstore, Kinokuniya. I could just look around in there for hours! I bought a book for Aws and for me that "L'art de la Simplicité – How to live more with less". Super good book. Despite of the rain we also watched the fountain show there by Burj Khalifa, because it was my mom's first time in Dubai. We came back to the hotel quite early, because I had spent the last night working, so I had time to take a bubble bath and read that new good book. Luxury!
The next morning it was sunny again and we went to the beach. We chose Jumeirah Beach. It is nice and spacious and it is easy and quick to get there. A good choice especially when there is not much time. After the beach it was time to return to the hotel and start getting ready for the flight back. I was back home around midnight and the next day was our moving day 😀 That's all for this time. Have a good weekend! 🙂