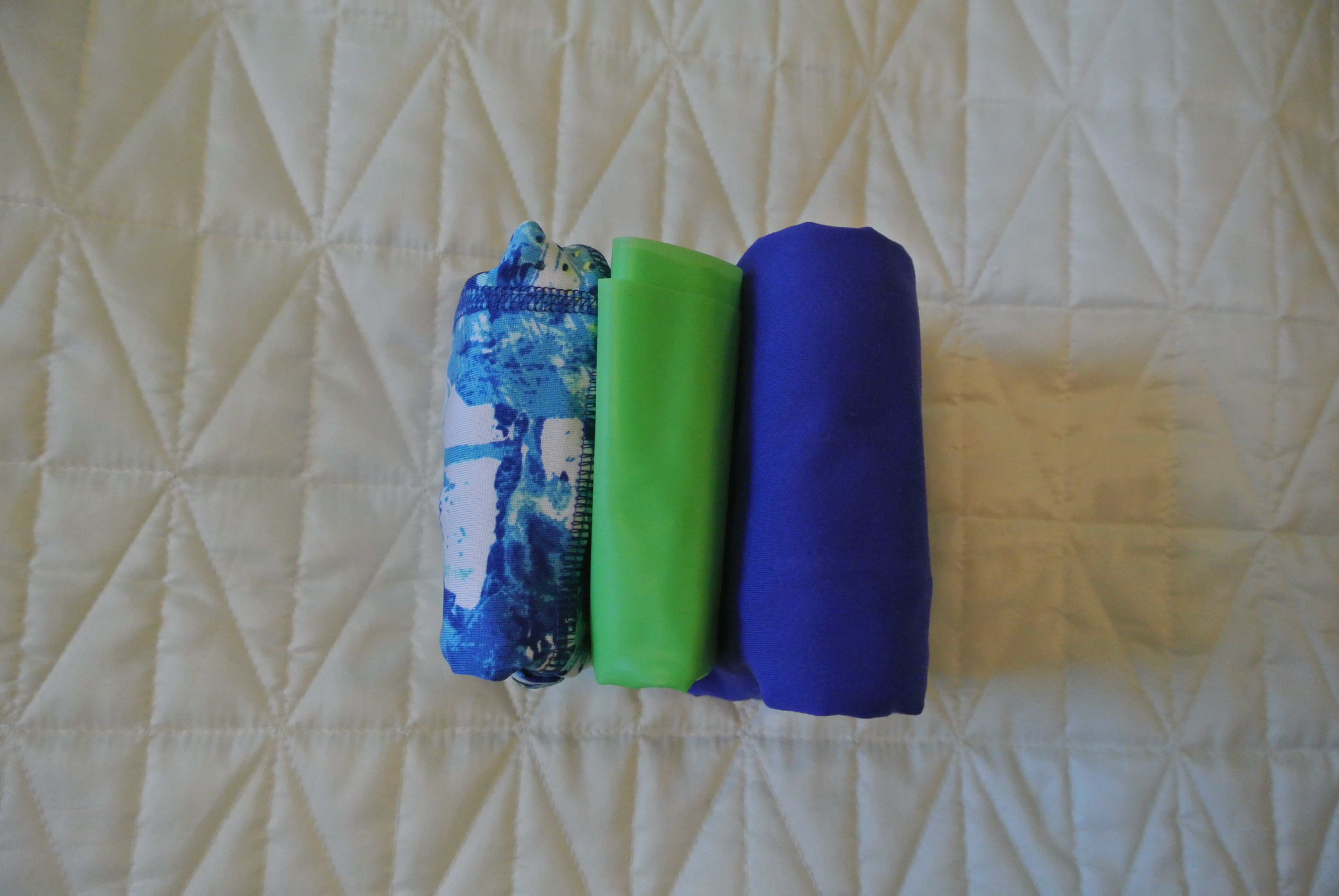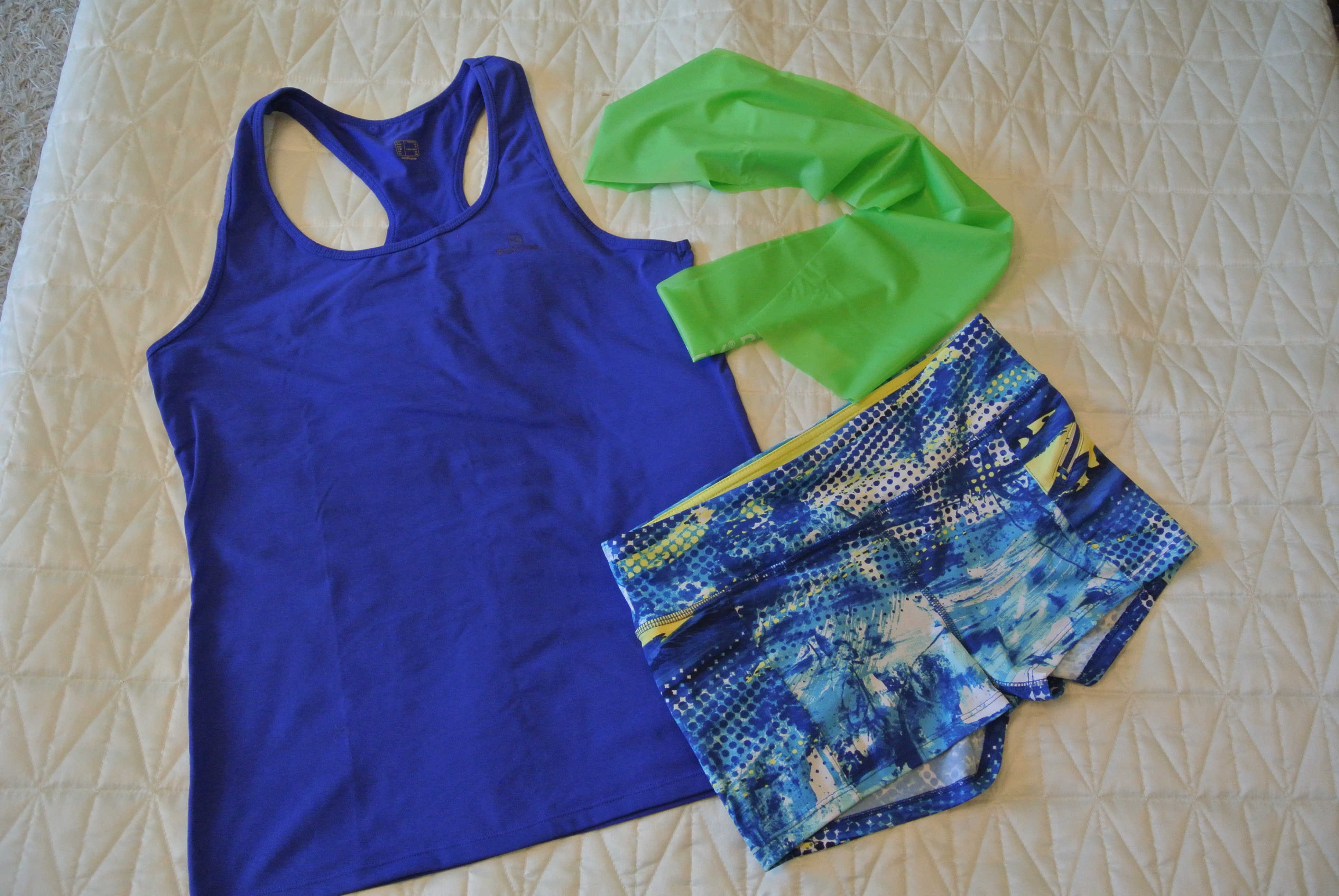 Siinä se! Kaikki mitä tarvii reissussa kuntoiluun. Mahtuu niin pieneen tilaan, että menis vaikka käsilaukkuun. Ei siis kelpaa kuntoilun välttämisen tekosyyksi, että ei mahdu kamat mukaan. Reenaan hotelleilla lähes aina huoneessa, niin ei tarvi ottaa edes treenikenkiä mukaan, jos on pienellä laukulla liikenteessä.
Normaalisti Suomessa juoksen myös lyhyitä lenkkejä, mutta kaukolentojen jälkeen ei huvita juosta, kun lennon aikana saa olla sen 10+ tuntia jalkojen päällä. Teen yleensä huoneessa kuntopiirin tyyppistä jumppaa, ihan perusjuttuja. Kyykkyjä, vatsoja, punnerruksia jne. Tai sitten jos väsyttää liikaa, niin en tee mitään. Raskaiden lentojen välissä ja aikaeron kourissa pelkkä lepo on monesti paras vaihtoehto. Yks lempparijuttu (mitä monet ihmettelee :D) layovereilla on pitkät venyttelyt vaikka leffaa katsoessa. Ihan parasta rentoutusta mielelle ja kropalle raskaan päivän jälkeen!
There it is! All I need for working out during my layovers. Fits in such a small space that I could fit them in my purse. So not having enough space for the workout gear is not an excuse not to exercise. I do my workouts almost always in my hotel room, so I don't even need to take my sport shoes with me if I'm traveling with a small suitcase.
Normally in Finland I also do short runs, but after spending 10+ hours on my feet on the long haul flights, I don't feel like running. I do very simple basic exercises, like squats, push-ups, abs etc. Or if I feel very tired, I won't do anything. Between the rough long flights and with the jet lag, just resting is often the best thing to do. One thing I love to do (and many people laugh about it :D) is long stretching while watching a movie. The best way to relax the body and mind after a long flight!