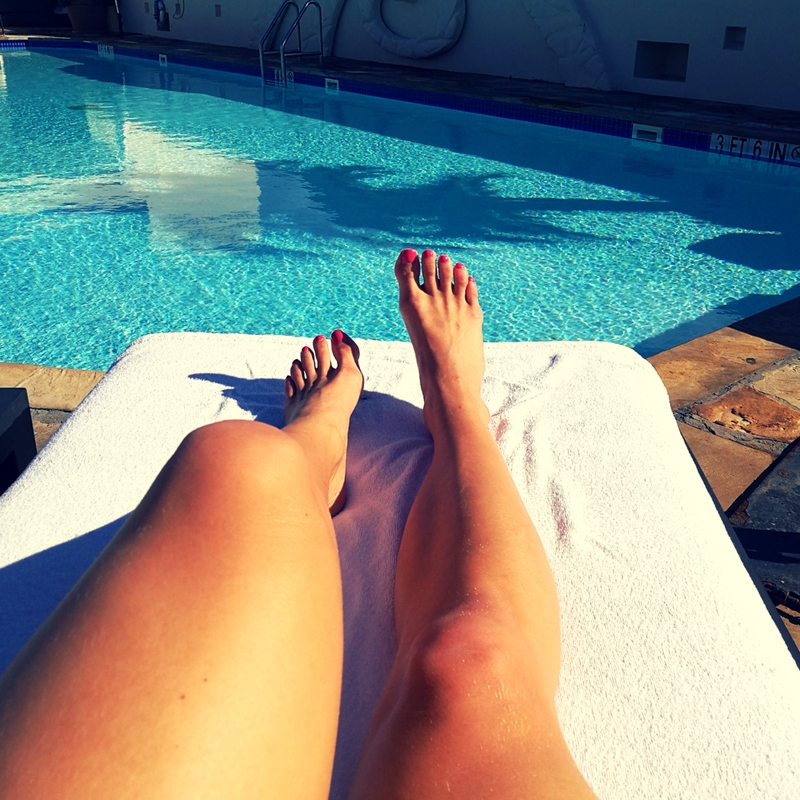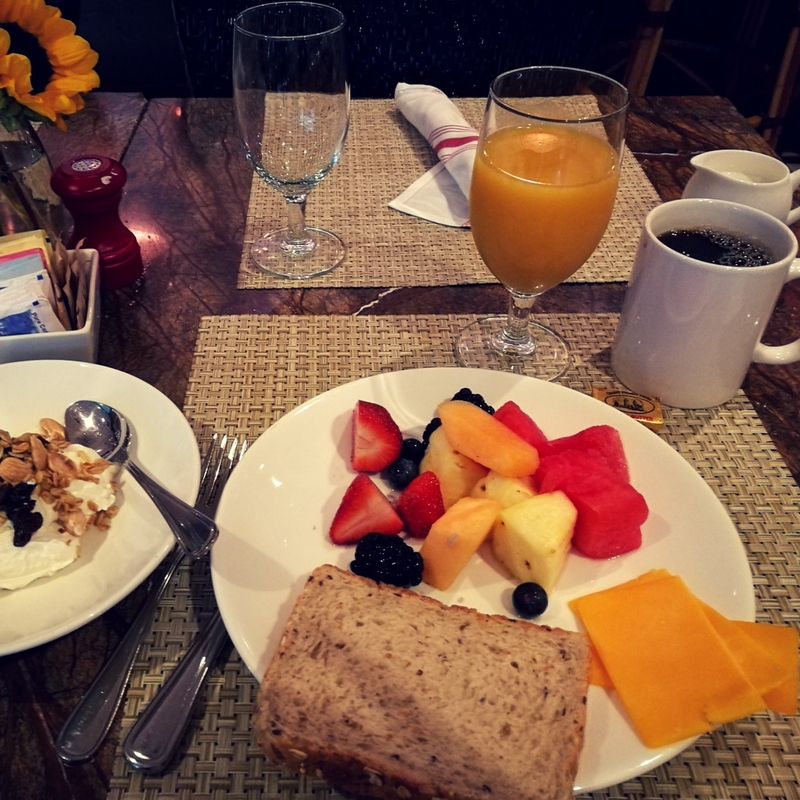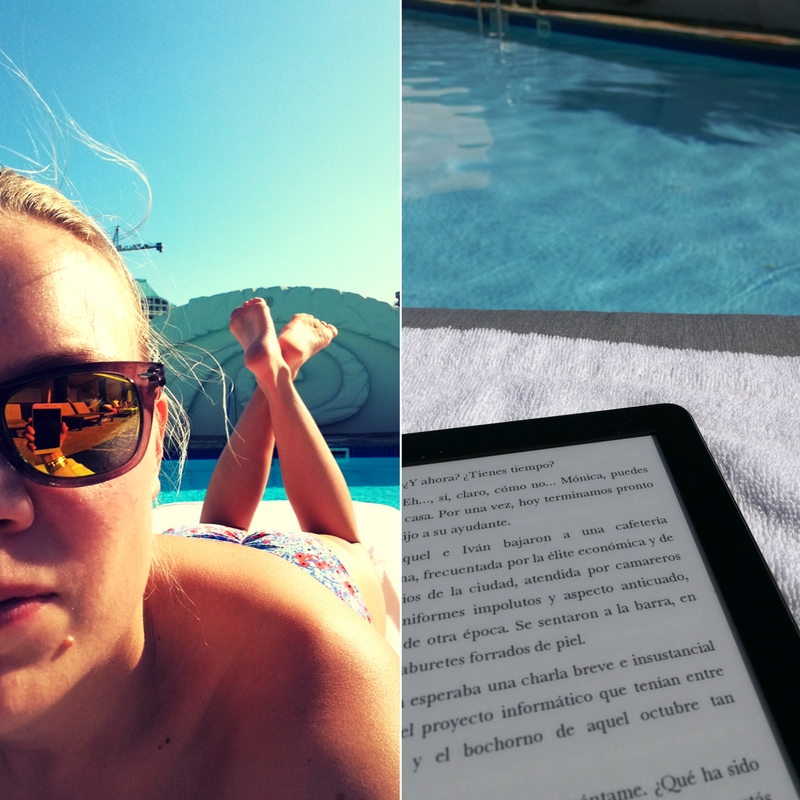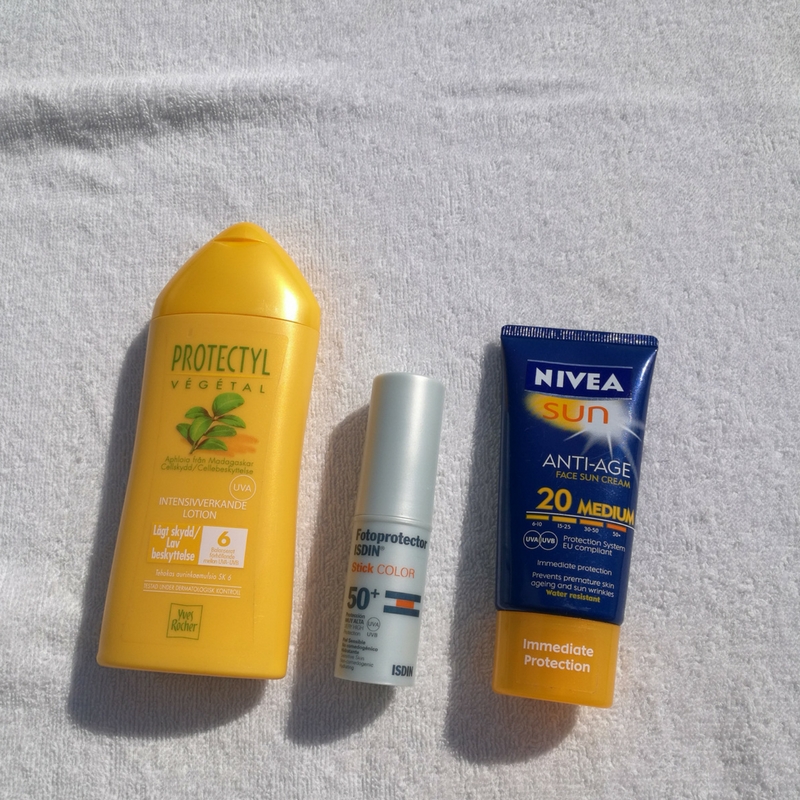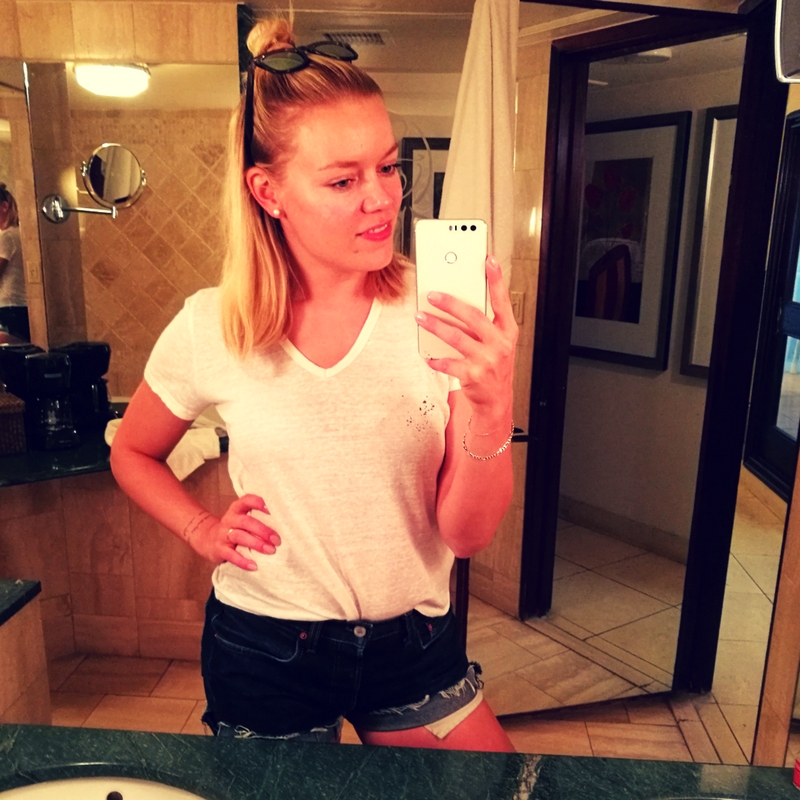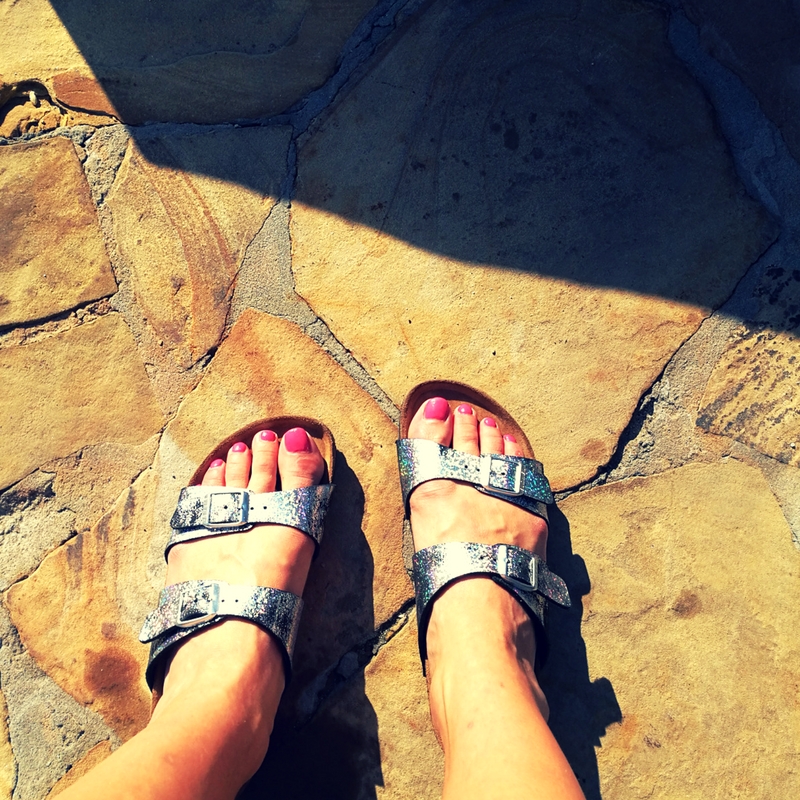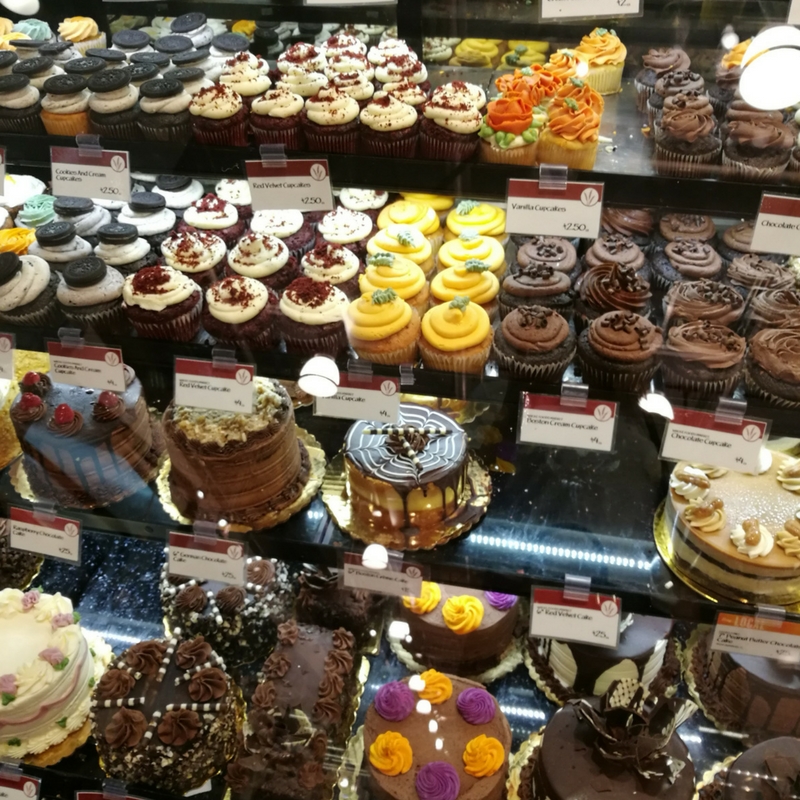 Hellou! Tuossa vähän aikaa sitten olin pitkästä aikaa Miamissa. Itseasiassa olin siellä heti sen Dubain jälkeen. Koska Dubaissa tuli ravattua ympäriinsä ja kulutettua rahaa, niin päätin Miamissa ottaa ihan rennosti ja varsinkin olla ostamatta mitään. Olin enimmäkseen hotellilla, otin aurinkoa ja kuntoilin. Tuo oli siis se vähän pidempi layover eli oltiin kaks yötä perillä. Käytin myös ekaa kertaa elämässäni Uberiä, kauppareissulla 😀 Ostin muuten Dubaista nuo Birkenstockin sandaalit. Oon jo pitkään miettiny, että onko ne siistit vai liian terveyskengät. Dubaissa oli sitten Birkenstockin liikkeessä kaikki -50 %, joten en jääny enää miettiin. Nuo on sellaset hopea-glitteri-mustat, että ei ne nyt ihan älyttömän terveyskengiltä näytä ainakaan tuossa värissä.
Tuossa on myös mun luottotuotteet aurinkoon. Laitan ihan aina poskipäille tuota ISDIN aurinkosuojaa kertoimella 50. Siinä on myös vähän väriä mukana, niin se menee meikistäkin poolilla tai rannalla. Muualle kasvoihin ja dekolteelle laitan tuota Nivean aurinkovoidetta kertoimella 20. Muualle vartalolle sitten jotain aika matalalla kertoimella varustettua voidetta, esim. tuota Yves Rocherin versiota. Suomessa tai pidemmillä reissuilla käyttäisin vielä aurinkoöljyäkin, mutta sitä ei näillä lyhyillä pyrähdyksillä uskalla käyttää ettei pala!
Tulin tänään iltapäivällä kotiin Ivalo – Kittilä – Helsinki – Oulu – Moskova-kierrokselta, jossa oltiin yö Oulussa. Nyt on sitten kaks päivää vapaata tiedossa. Kivaa viikonalkua!
Hello! Some time ago I was in Miami. Actually I flew to Miami right after Dubai. Because I was running around and used some money in Dubai, I decided to take it easy in Miami. And not to buy anything! I spent my time mostly at the hotel, did sports and tanned at the pool. This was a little longer layover, so we spent two nights in Miami. I also used Uber for the very first time, to do groceries 😀 I bought those Birkenstocks from Dubai. I had been thinking for a long time is those shoes are cool or not, but couldn't decide. In Dubai Birkenstock stores had -50 %  discount on everything, so I didn't think anymore. I bought these sandals in black-silver-glitter color and at least to me they are cool.
There you can also see my favorite sun-products. I always use that ISDIN stick with SPF 50+ on my cheeckbones. It also has some color in it, so it works as make-up too. For other parts of my face and on my decoltee I use Nivea's sun cream with SPF 20. Then for the body I use some product with quite low protection, like for example this Yves Rocher cream. In Finland and during some longer trips I also use some tanning oil, but not on these short layovers. I don't want to burn!
Today afternoon I came home from a tournee to Ivalo, Kittilä, Oulu, Helsinki and Moscow. We stayed last night in Oulu. Now I will have two days off. Have a nice beginning of the week!