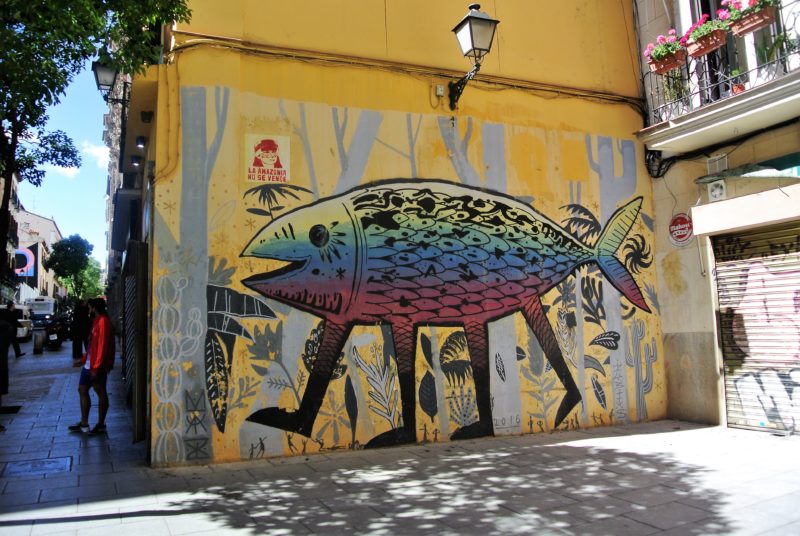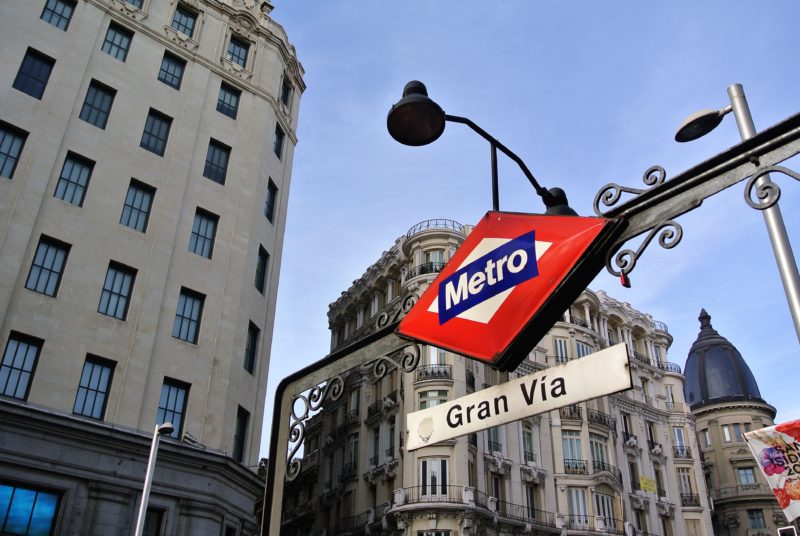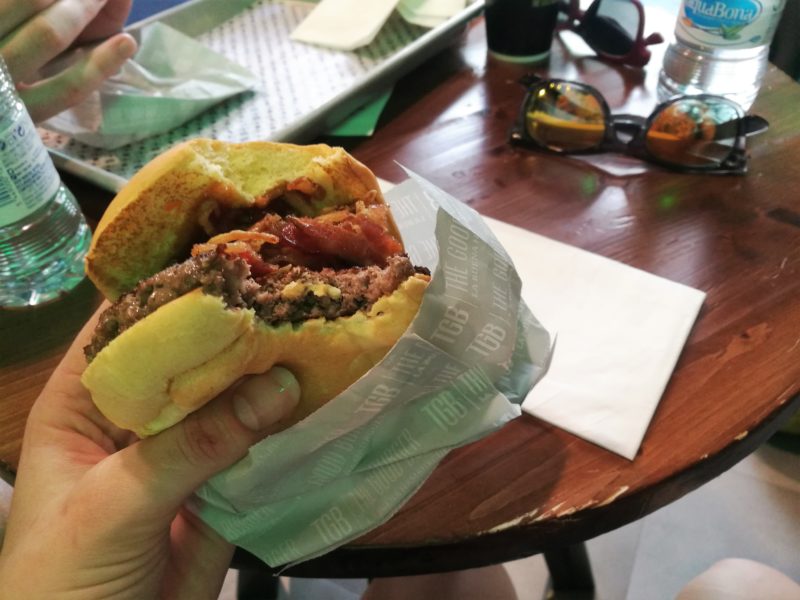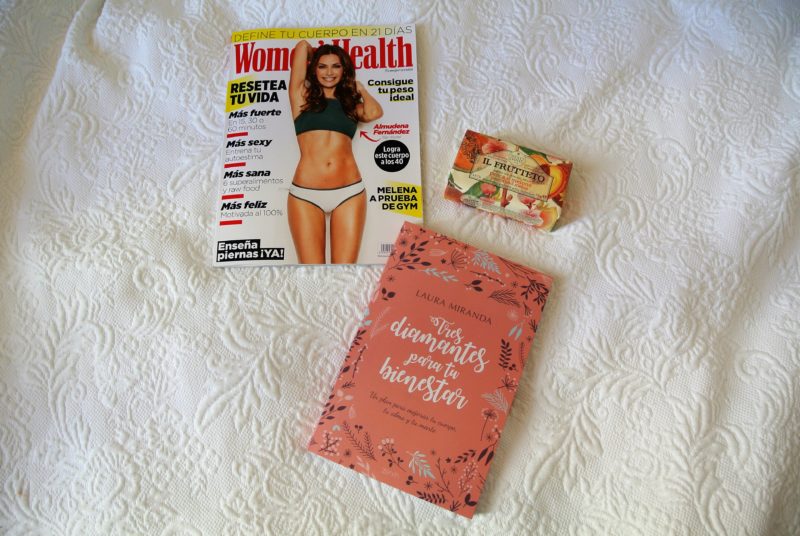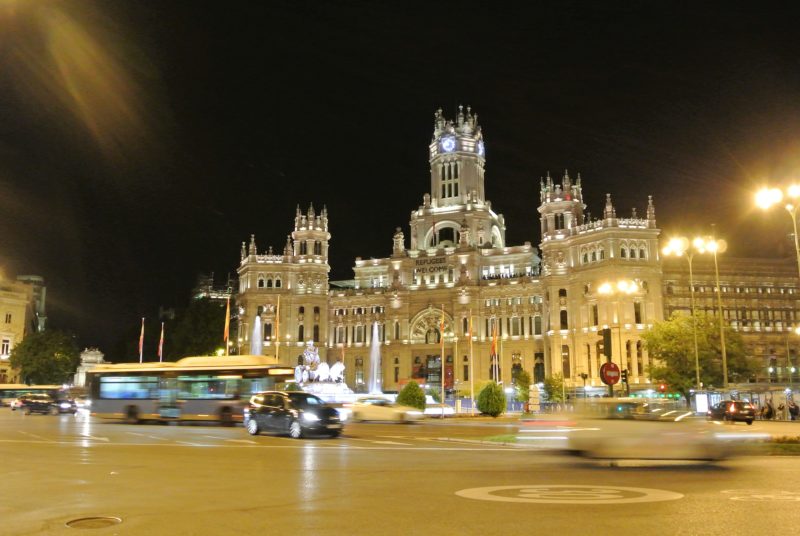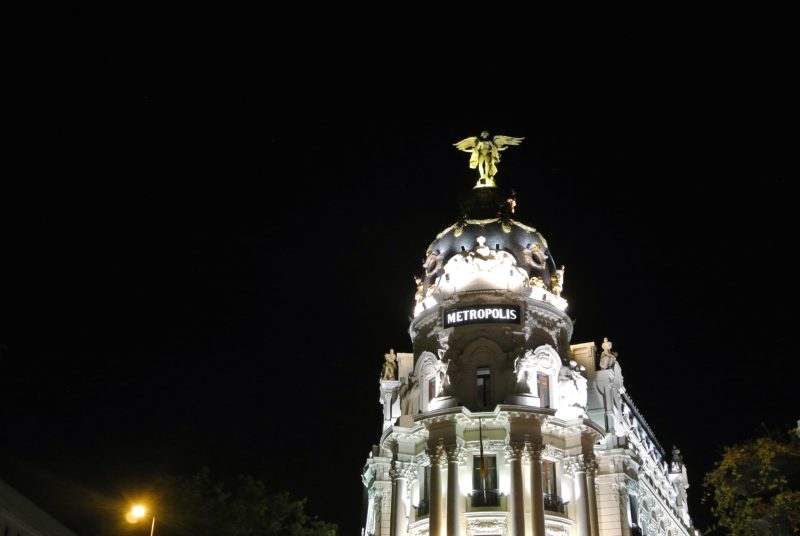 Hejsan! Seuraavaa Madrid-postausta pukkaa! Toisen päivän aamuna lähin ennen aamupalaa vähän reippaileen ja juoksin Lavapiésistä Retiroon ja tein siellä pikku lenkin. Retiro on kyllä varmaan mun lempipaikka koko Madridissa! Sinne voi mennä urheileen, ottaan aurinkoa, kävelylle, piknikille, koirapuistoon, rullaluisteleen, kirjastoon… Ja siellä on niin kaunista! Isoja vanhoja puita, kauniita kukkaistutuksia, loputtomasti puistoteitä ja polkuja. Aamupalan jälkeen lähdettiin sitten porukalla takas Retiroon ja ostettiin mennessä vähän juotavaa ja syötävää. Minä tietysti halusin ottaa bikiniyläosassa aurinkoakin. Se on kyllä yks asia, mitä paikalliset ei tee, ainakaan Retirossa ja varsinkaan toukokuussa, se kun ei paikallisittain oo vielä kesää. Mulle kuitenkin riitti se 27 astetta (varjossa) auringonottamiseen.
Retiron jälkeen pikainen burgerilounas The Good Burgerissa (NAM!) ja myöhemmin alkuillasta siirryin hostelliin Gran Vían varrelle. Kävin myös vähän shoppaileen, ostin tuon kirjan ja lehden, että saa taas tuoretta lukemista espanjaksi! Suomessa ei tuu nykyään enää ostettua naistenlehtiä, kun tuntuu ettei niitä ehi enää lukea. Madridissa asuessani ja myöhemmin Espanjan matkoilta ostan kuitenkin aina lehtiä, että tulis luettua espanjaksi. Illalla käytiin taas Lavapiésissä syömässä, intialaista ruokaa tällä kertaa. Oli niin kova nälkä, että en ehtiny yhtään kuvaa näköjään ottamaan.
Täytyy muuten mainita, että oon joutunu muuttaan näkemystäni Lavapiésin kaupunginosasta. Ekaa kertaa Madridiin muuttaessani luin jostain oppaasta, että alueella on huono maine ja siellä ei kannata yksin liikkua jne. Siitä mulle jäi huono mielikuva, enkä pitkään aikaan liikkunu Lavapiésissä ollenkaan. Pidempään Madridissa ollessani tuli kuitenkin liikuttua sielläkin ja monet paikalliset vei mua sinne, koska alueella on paljon baareja ja ravintoloita. Luulen, että oppaassa mainittu huono maine on jo kauan ollut historiaa ja alue on muuttumassa yhä trendikkäämmäksi ja suositummaksi. Toki Lavapiésissä tapaa monenlaista kulkijaa, mutta kyllähän niitä hiippareita riittää suurkaupungissa jokaiseen kaupunginosaan.
Illallisen jälkeen käppäilin vielä yksinäni keskustassa ja kuvailin ja kattelin. Öinen Madrid on aika ihana.
Hello! Second post from Madrid! On the second morning I decided to do some sports before breakfast and I ran from Lavapiés to Retiro and did a little tour there. I think Retiro must be my favorite place in Madrid! It's the best place for sports, sunbathing, walking, picnic, going to a dog park, rollerskating, going to library… And it is so beautiful there! Old tall trees, beautiful flowers, endless number of pathways and roads. After the breakfast we all went back to Retiro together and on the way there we bought some drinks and snacks. I also wanted to sunbathe a little with my bikini top on and that is something the locals don't do, at least in May, since that is not summer yet for them. To me the 27 C degrees (in the shade) was enough anyway.
After Retiro we had a quick burger lunch in The Good Burger (YUM!) and later in the afternoon I moved to a hostel by Gran Vía. I also did some shopping, I bought that book and a magazine, so I have new stuff to read in Spanish. In Finland I rarely buy any magazines anymore, because I feel like I have no time to read them. When I lived on Madrid and after that on all my trips to Spain I buy magazines, so I would read more Spanish. At night we went for a dinner in Lavapiés, Indian food this time. Apparently I was so hungry, that I had no time to take any pictures.
I have to admit that I have changed my perception of Lavapiés. When I first moved to Madrid I read from some guide that Lavapiés is a notorious area, where nobody should walk alone etc. This perception stayed in my head and for a long time I didn't go to Lavapiés at all. After staying Madrid for longer I also started to move around there too and many locals took me there since there are a lot of bars and restaurants there. I suppose the bad reputation of Lavapiés is long gone and it is becoming more and more trendy and popular all the time. Of course there are many kinds of people there, weirdos too, but that's the case in any area in a big city.
After the dinner I walked alone in the center taking pictures and just looking around. Madrid at night is quite lovely.