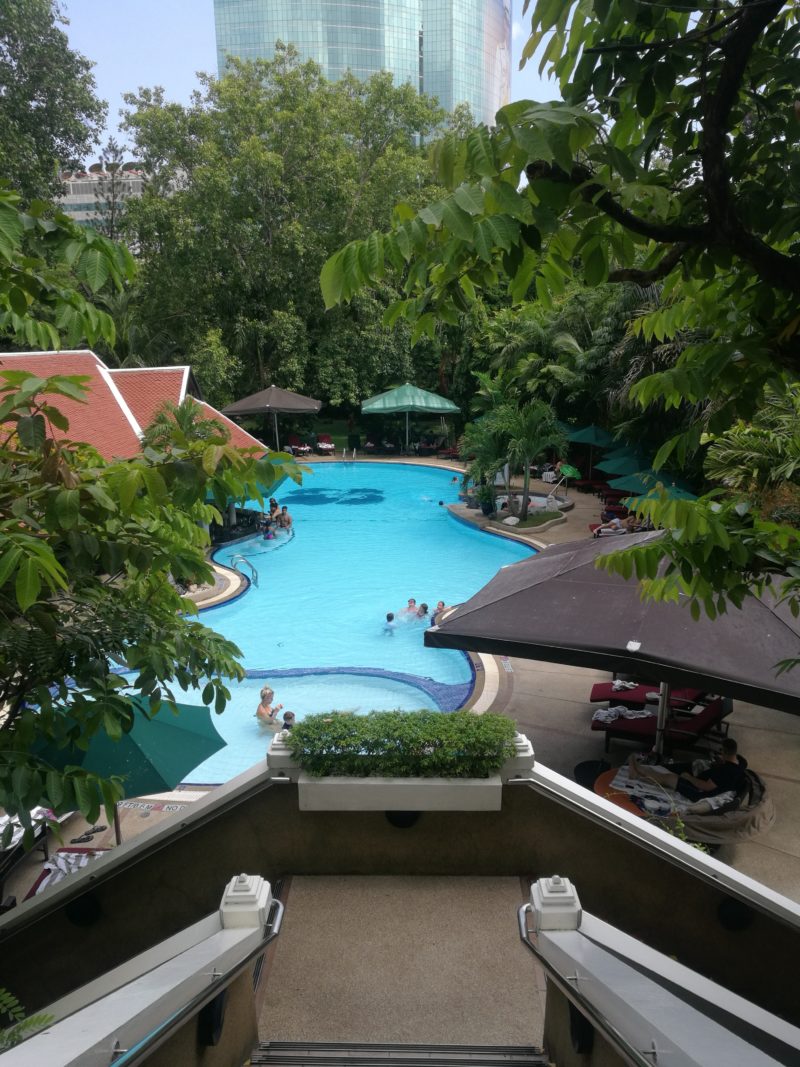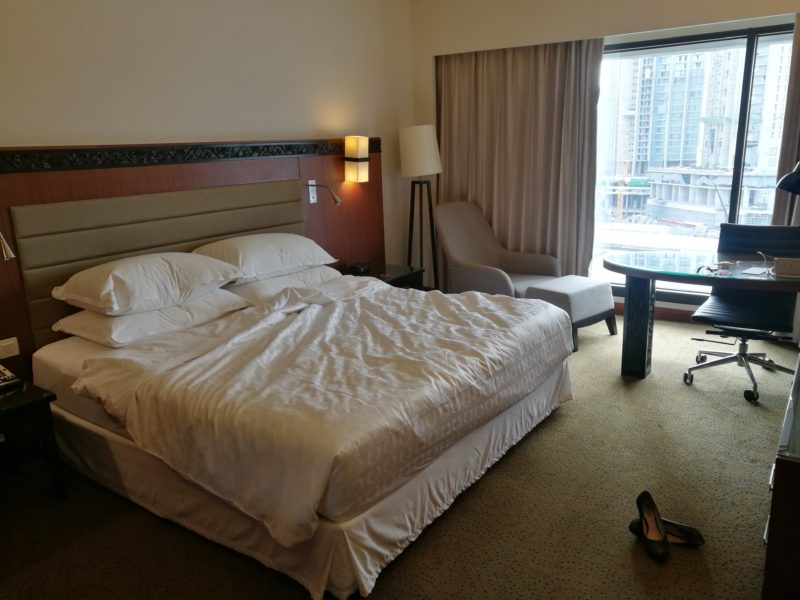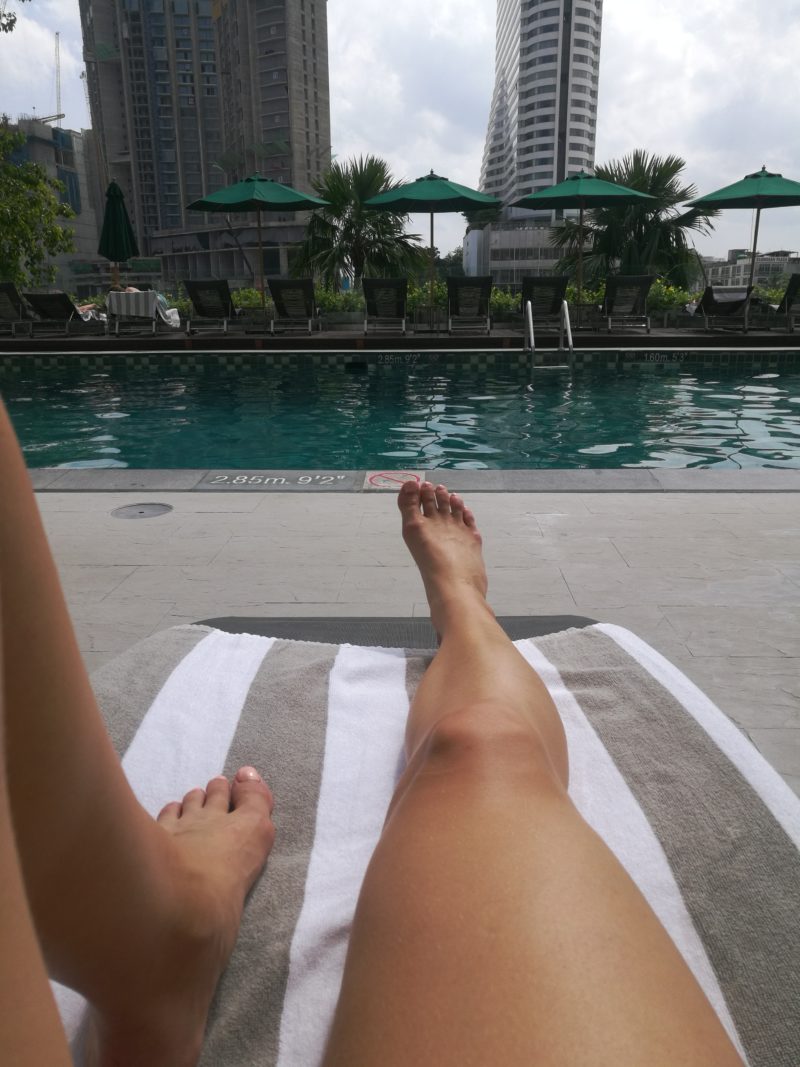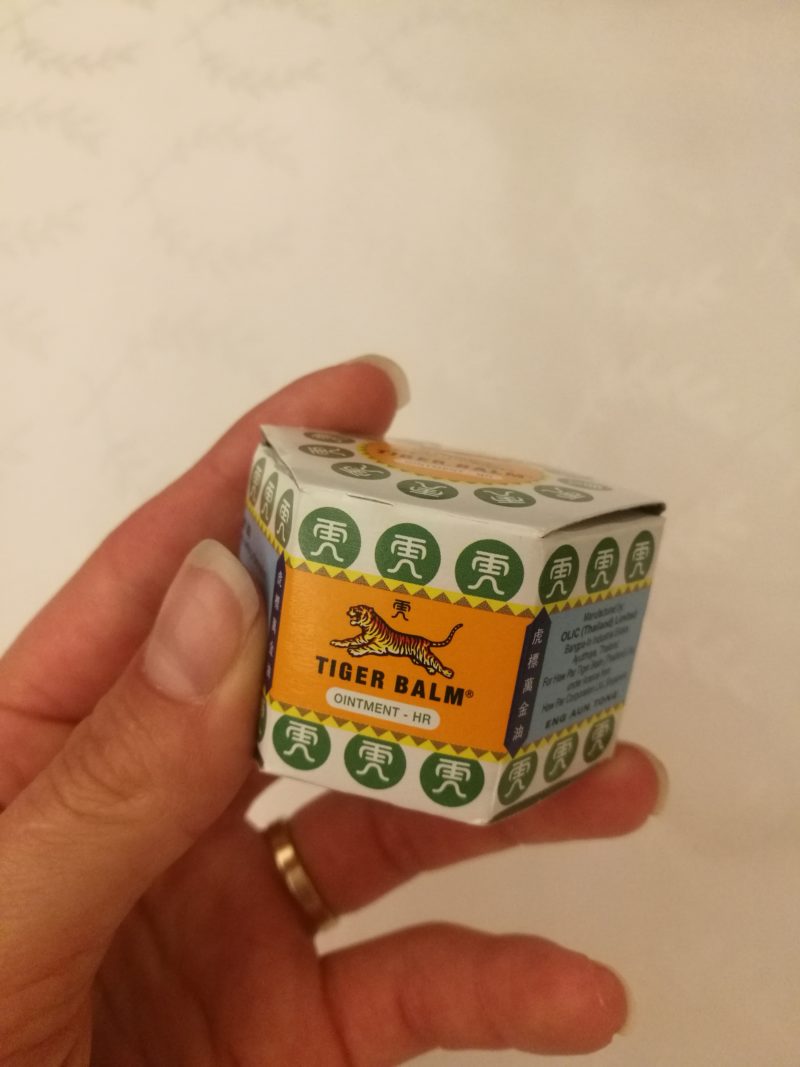 Heippa! Eilen kotiuduin Bangkokista. En ollutkaan ollu siellä pitkään aikaan! Bangkok ei petä koskaan. Vaikka lennot on rankkoja, perillä odottaa aina samat ihanuudet: hieronnat, ihana ruoka ja ehkä aurinkokin. En jaksa läheskään joka kerta mennä altaalle, koska perillä ei loppujen lopuksi oo kovin montaa tuntia aikaa, mutta tällä kertaa menin. Tunniksi 😀
Ensimmäisenä hotellille päästyä menen tietenkin nukkumaan muutamaksi tunniksi, koska takana on työyö. Sen jälkeen kävin siis mutkan altaalla ja sitten se paras juttu eli hieronnat. Menin eka tunnin jalkahierontaan. Siinä meidän hotellin kulmalla on katu, jossa on hietontapaikkoja vierivieressä. Tällä kertaa meninkin kadun toiselle puolelle, jossa oli vain pari paikkaa ja siellä olikin rauhallista. Hierontapaikassa ei näkynyt muita kuin minä ja hieroja. Ihanan hiljaista ja rauhallista sekä hyvä hieronta eli tunti täydellistä rentoutumista! Siitä kävelinkin sitten suoraan toiseen paikkaan ja toiseen hierontaan: puolitoista tuntia thai-hierontaa. Molemmat hieronnat yhteensä maksoi alle 20 euroa.
Meidän edellinen hotelli oli joen toisella puolella ja mulla oli siellä entisen hotellin vieressä yks lemppariravintola. En oo vielä löytänyt yhtä hyvää paikkaa nykyisen hotellin läheltä, joten ennen hotellille palaamista hyppäsin sellaseen veneeseen, joka seilaa joen poikki ja menin syömään sinne joen toiselle puolelle. Sen jälkeen takas hotellille ja sitten olikin jo aika alkaa nukkuun. Aamulla aikainen herätys ja sitten kentälle. Nyt on sitten vielä kolme päivää vapaata. Ihanaa!
Hello! Yesterday I came back home from Bangkok. It had been a long time since I was there the last time! Bangkok never fails. Even though the flights are rough, the things that await there are worth it: the massages, lovely food and maybe even some sun. It's not every time that I bother to go to the pool, because after all the time there is not so long, but this time I went. For an hour 😀
First when I get to the hotel I go to sleep for a few hours, because I have a night of working behind me. After sleeping I went to the pool for a moment and then the best part: the massages. First I went to a one hour foot massage. There is a street next to our hotel, that is full of the massage places. This time I went to the other side of the road and there were only two places on that side and not many people there. There seemed to be only me and the masseur in that place, so it was so quiet and peaceful. One hour of total relaxation! From there I walked to another place and took a 1,5 hour thai massage. Both massages together only cost less than 20 euros.
Our previous hotel was on the other side of the river and I had a favorite restaurant on that side. I still haven't found such a good place near our current hotel, so before returning to the hotel I jumped on one of those boats that go back and forth across the river and went to have dinner in that lovely place I know. Then back to the hotel and it was already time to go to sleep. An early wake-up and then to the airport. Now I still have three days off. Lovely!