Heippa! Ajattelin kirjottaa vähän hiusjuttuja. Lentoemännistä puhuttaessa monien mieleen tulee ensimmäisenä tyylikäs ja huoliteltu ulkonäkö. Ja tottahan se on, lentoemännän kuuluu näyttää edustavalta joka ikinen työpäivä. Mun mielestä suurimman vaikututksen ulkonäköön tekee hiukset. Kivasti laitetut hiukset pelastaa tilanteen, vaikka naama tuntuis näyttävän väsyneeltä. Pienillä jutuilla saa helpotkin kampaukset näyttään laitetummilta ja huolitelluilta. Ajattelin jakaa mun kolme suosikkikampausta, joita käytän töissä. Itseasiassa todella harvoin mun hiukset onkaan millään muulla tavalla. Kaikkien näiden kolmen kampauksen tekemiseen menee n. 5 minuuttia!
Hello! I thought I could write some hair stuff now. When speaking about flight attendants, the first thing that comes to many peoples' minds is a groomed and classy look. And it is true, that a flight attendant should look presentable on every single flight. I think hair makes the biggest impact on a person's look. A nice hair style saves the situation even if you feel like your face looks tired. With small things it is easy to make a simple hairdo look elegant and groomed. I thought I could share my three favorite styles I use for work. Actually it's very rare that I would style my hair in any other way. All these styles take about 5 minutes!
Hollantilainen letti – Dutch braid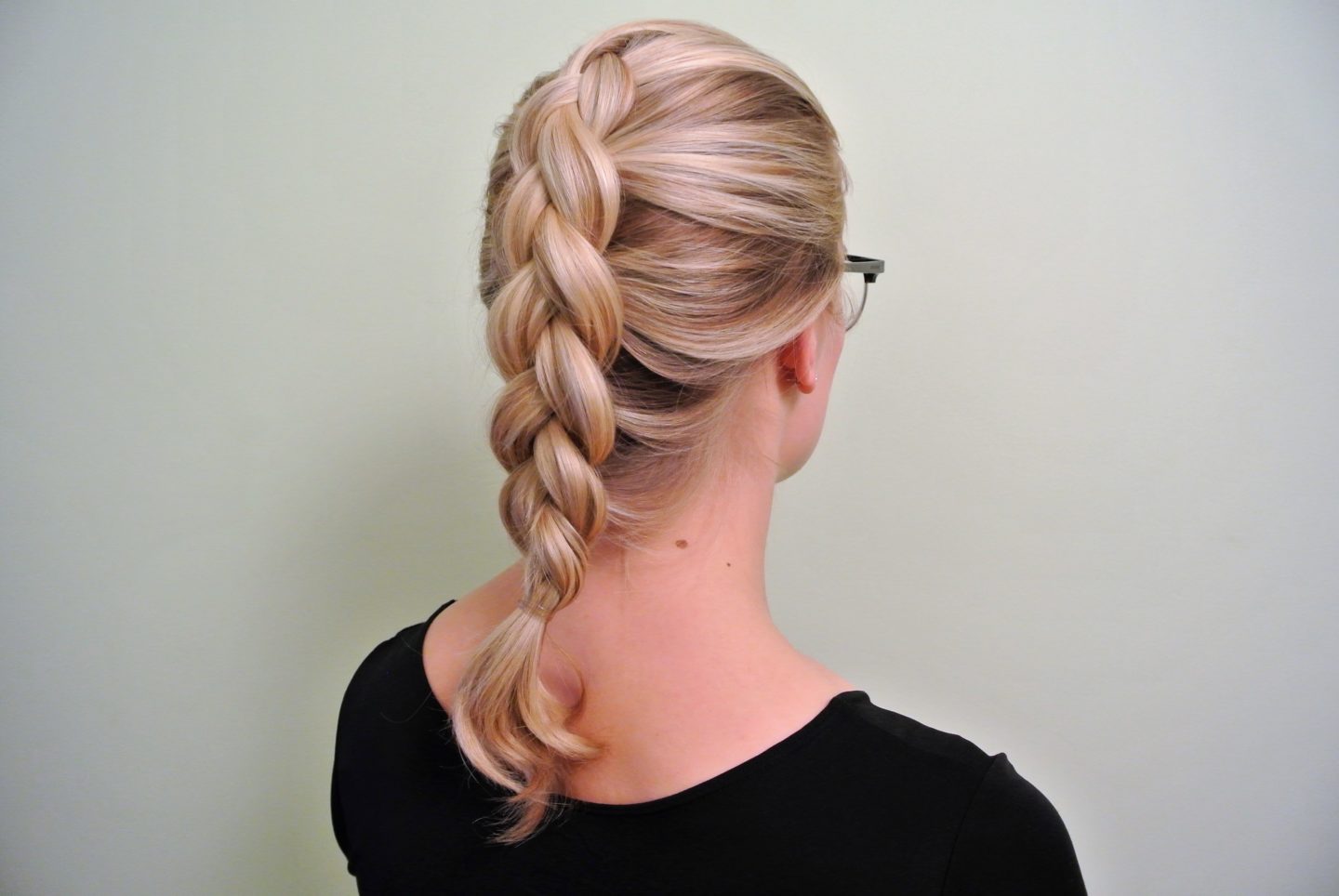 Tämä kampaus on mun suosikki erityisesti kaukolennoilla. Pysyy hyvänä pitkänkin päivän, ei kiristä mistään ja tämän kanssa on myös helppo nukkua kaukolennon lepotauolla. Tämä on yhtä helppo tehä, kuin tavallinen ranskalainen lettikin, mutta tässä hiusosiot vaan viedään letin alle, kun ranskanletissä ne viedään letin yli. Mun mielestä tämä on paljon näyttävämpi kuin tavallinen ranskis ja saankin aika usein kehuja kivasta letistä. Kannattaa kokeilla tätä!
This style is my favorite especially on the long haul flights. It stays good through a long day, it's very comfortable and it is easy to sleep with this during the break on a long haul flight. This braid is as easy to do as the french braid, you just take the part of the hair under the braid, when you take it over the braid with the normal french braid. I think this is much more cooler than the french braid and quite often people compliment my hair when I'm wearing it like this. You should try this!
Valkkinuttura – Bun with a bun shaper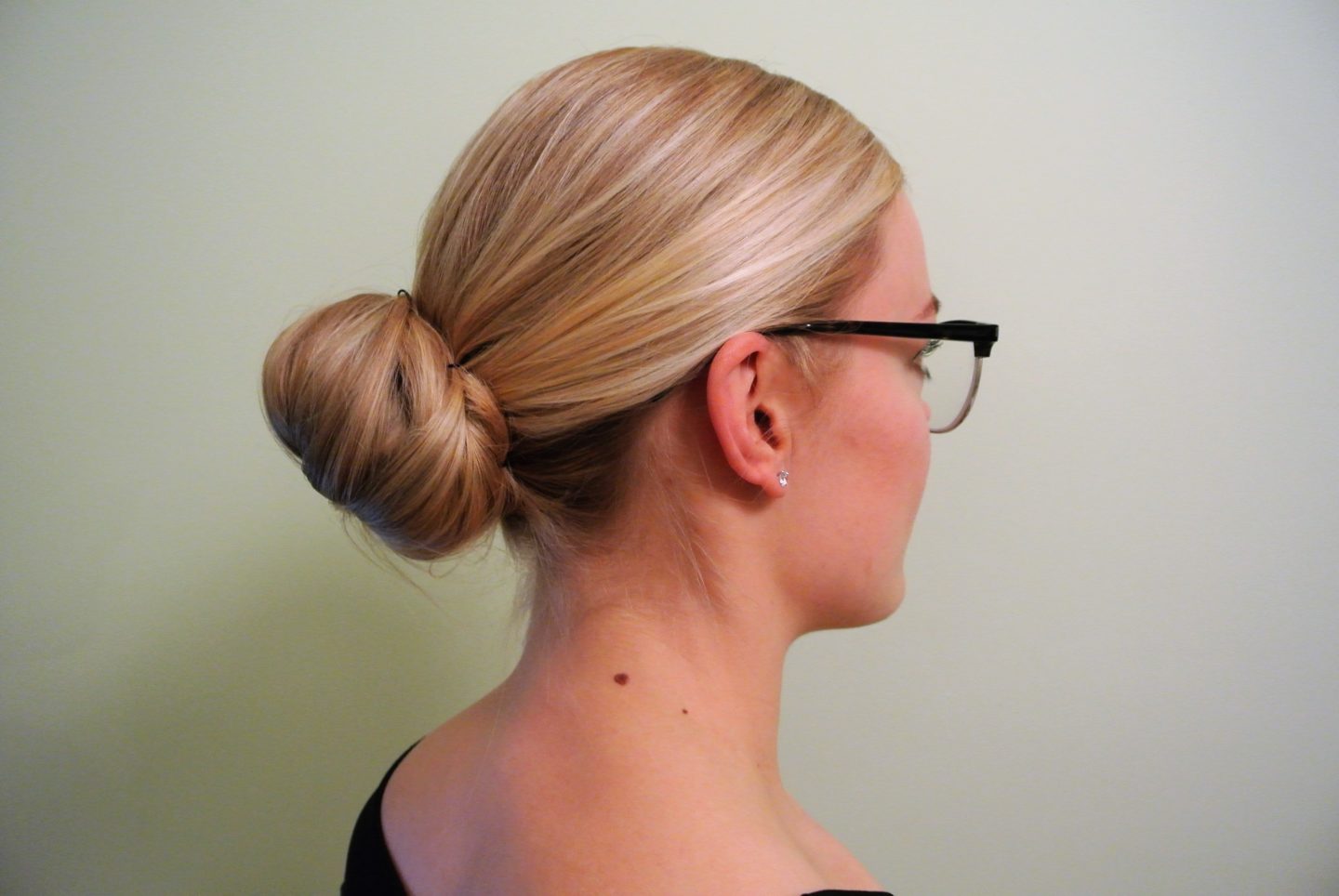 Valkkinutturalla on halutessaan helppo luoda tosi viimeistelty ja asiallinen look. Tykkään tehä valkkinutturasta vähän sellasen huolettoman ja ei-niin-sliipatun. Nutturasta saa tosi sileän, jos kiinnittää hiukset valkin ympärille ensin hiuslenkillä ja sitten vasta kiinnittää latvat pinneillä. Laitan kuitenkin aina hiukset suoraan pinneillä valkin ympärille, niin sillä tavalla saa luotua vähän rennomman näköisen nutturan.
A bun with a bun shaper is a very easy way to create a very groomed and formal look. I like to make the bun a little bit more relaxed and not so finished. The bun can be made very sleek, if you first secure the hair around the bun shaper with an elastic and after that secure the rest of the hair with pins. I always secure the hair around the bun shaper right away with the pins. That way it is easier to create a more relaxed look.
Ponnari – Ponytail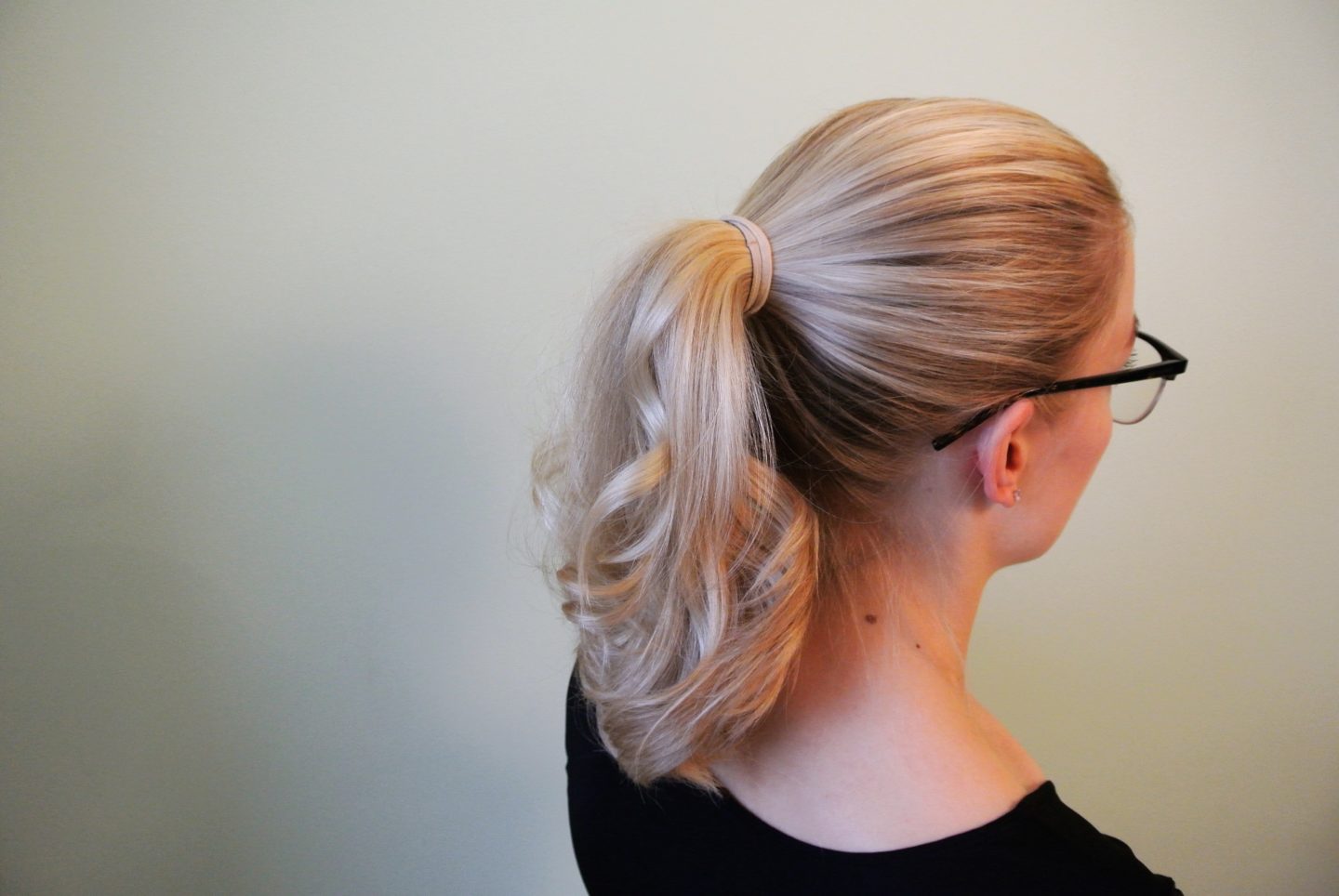 Perusponnari on heti näyttävämmän näkönen, kun kihartaa tukkaa vähän ennen ponnarin tekoa. Muuta selittelyä tämä kampaus tuskin kaipaa 😀 Mitäs tykkäätte?
Basic ponytail looks much nicer when you curl the hair before doing the pony tail. I don't think this style needs any further explanation 😀 What do you think?