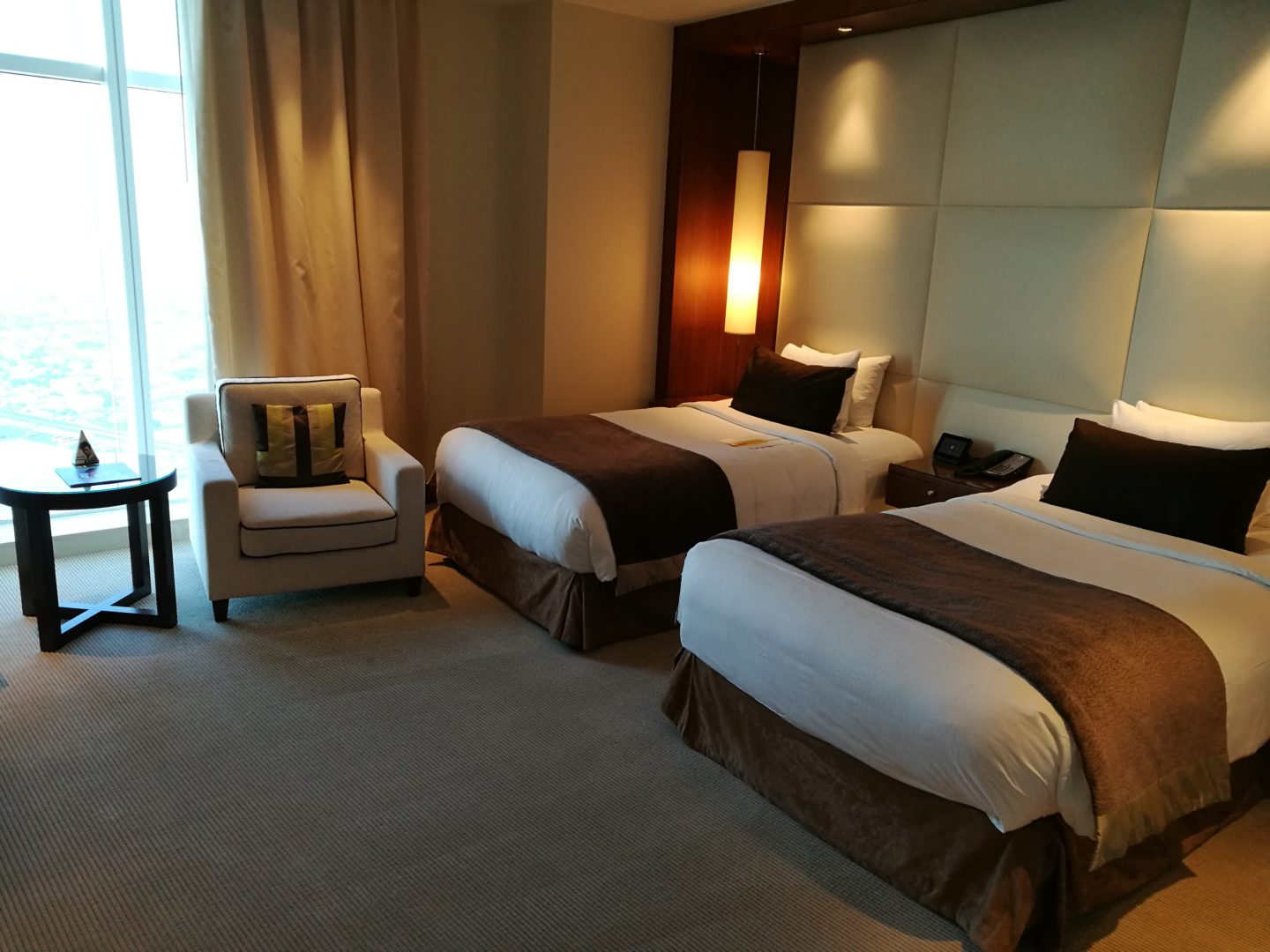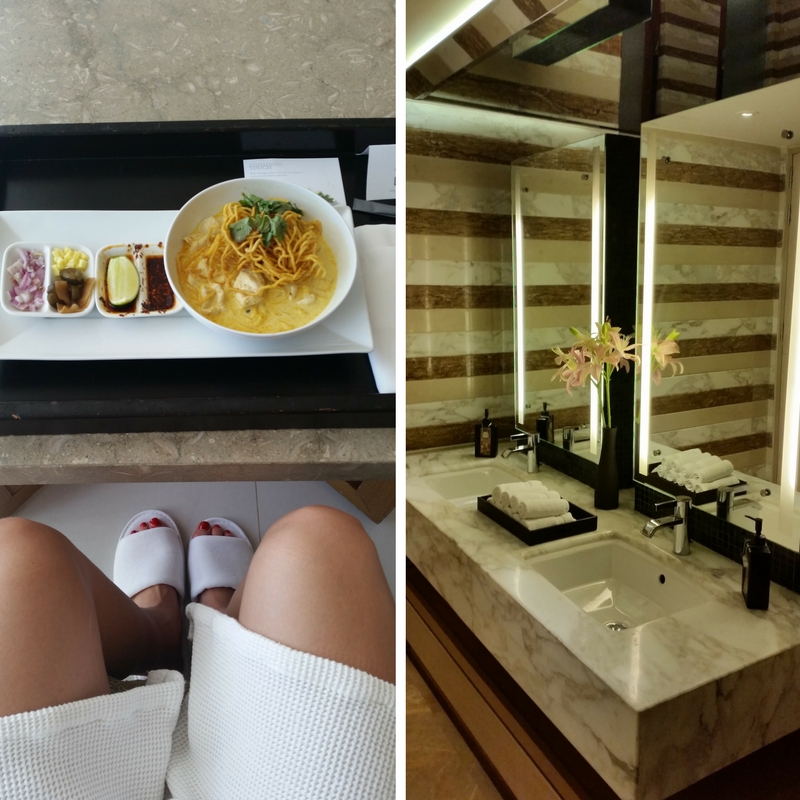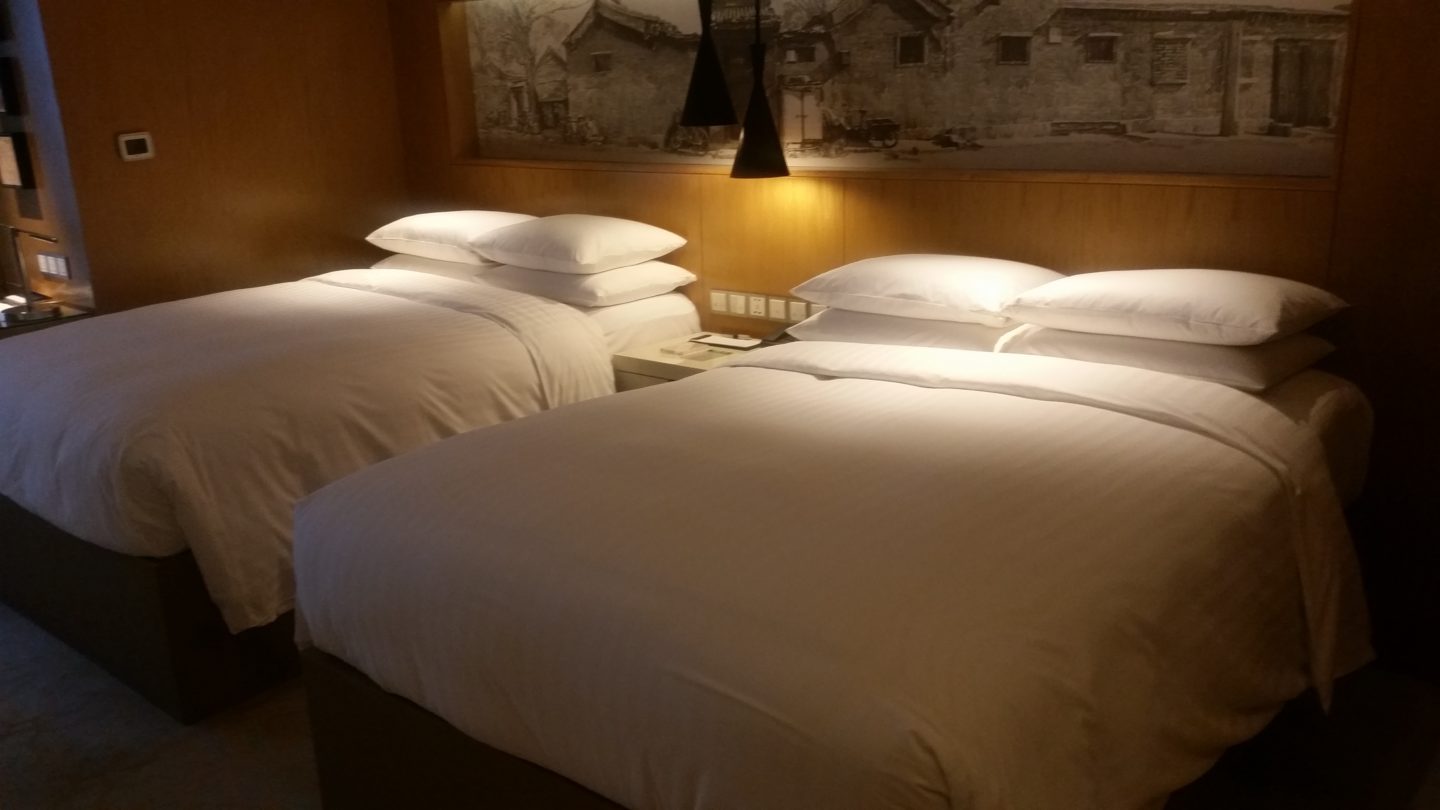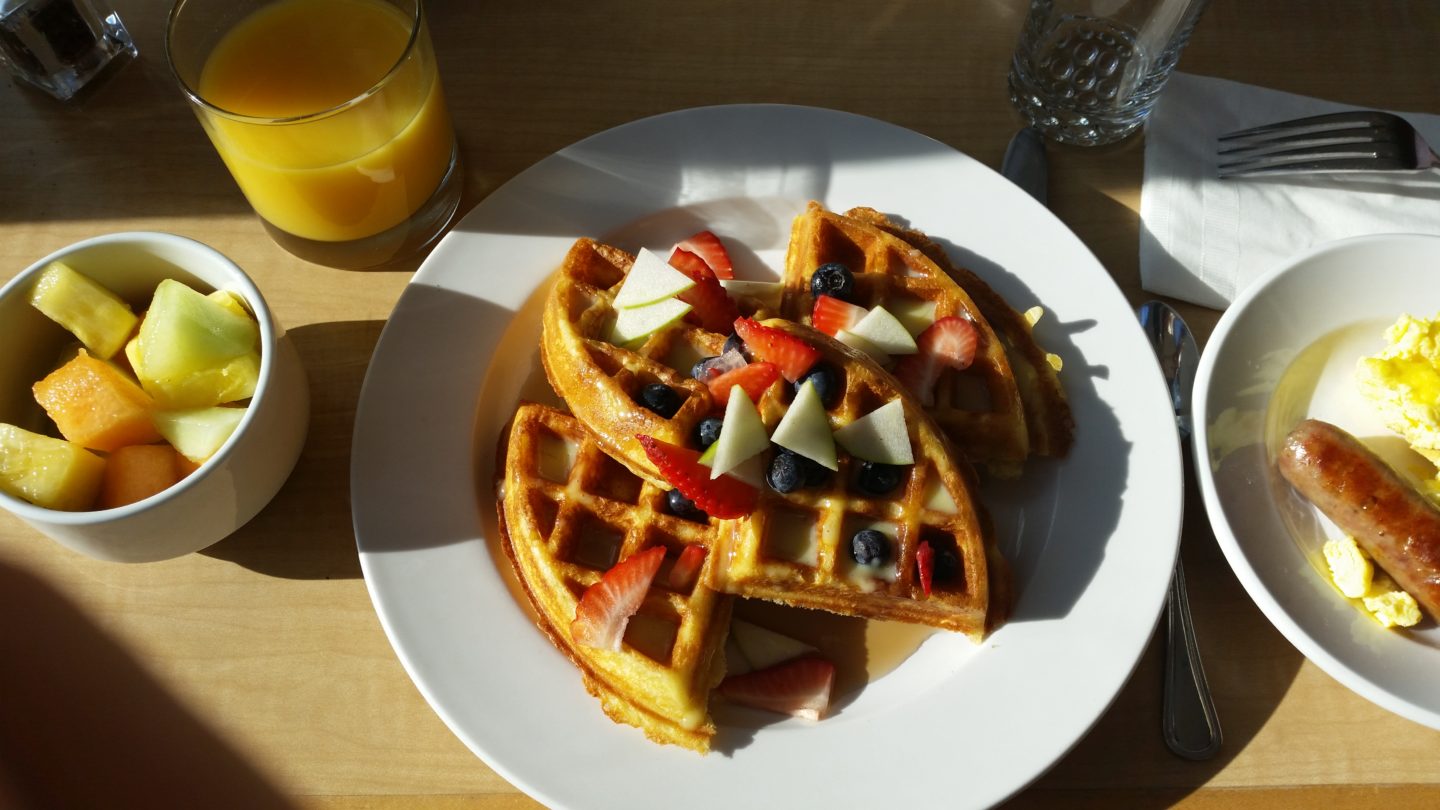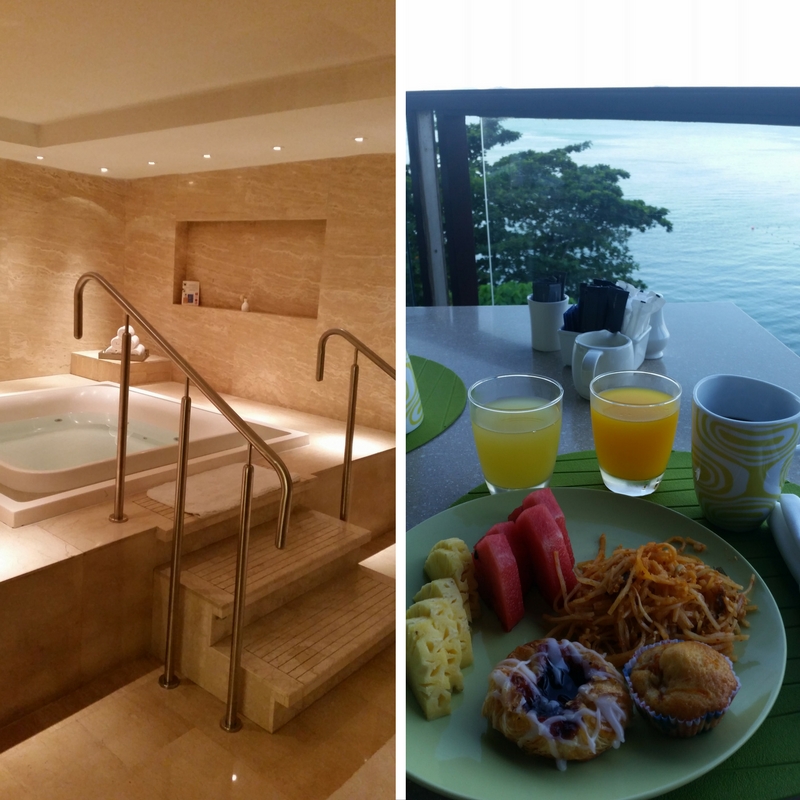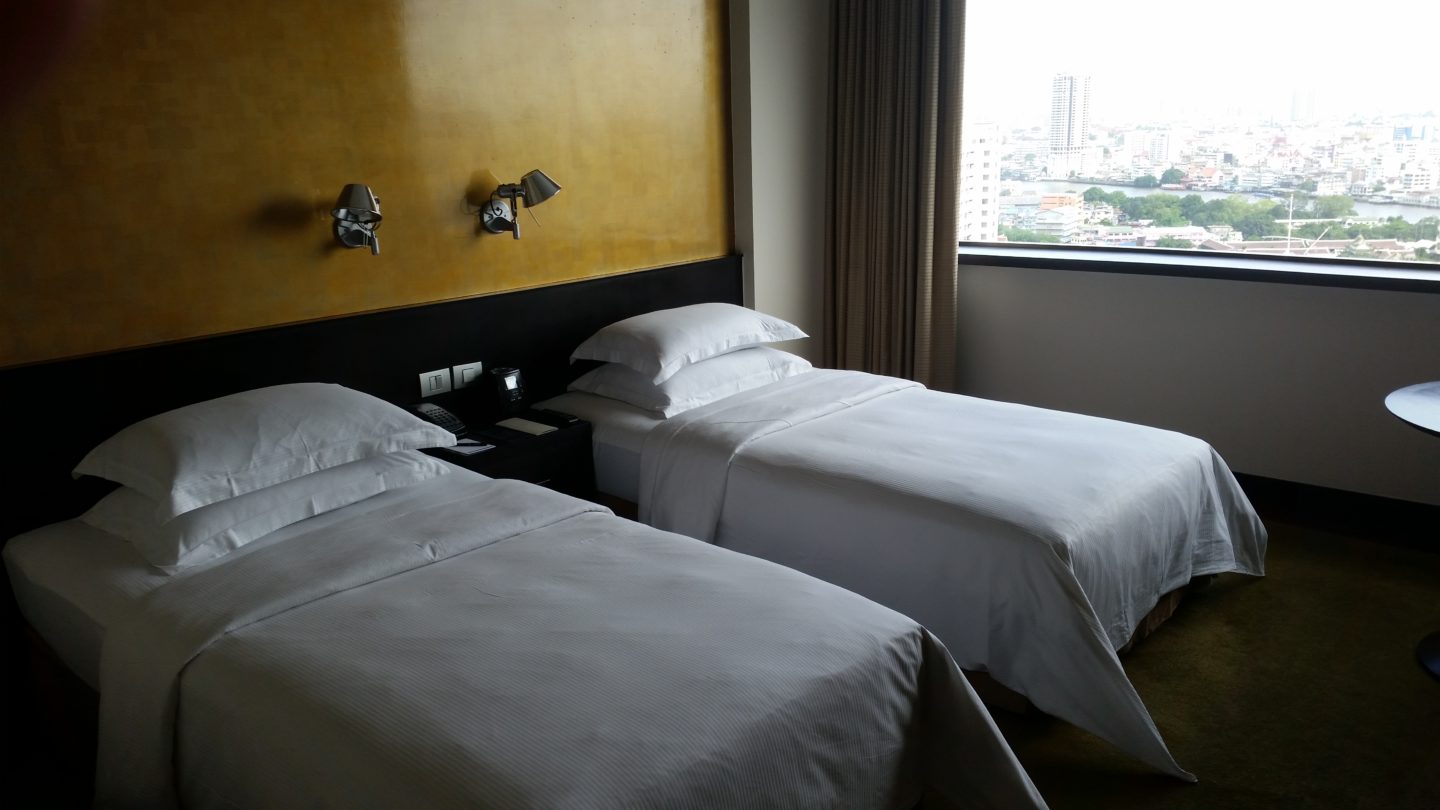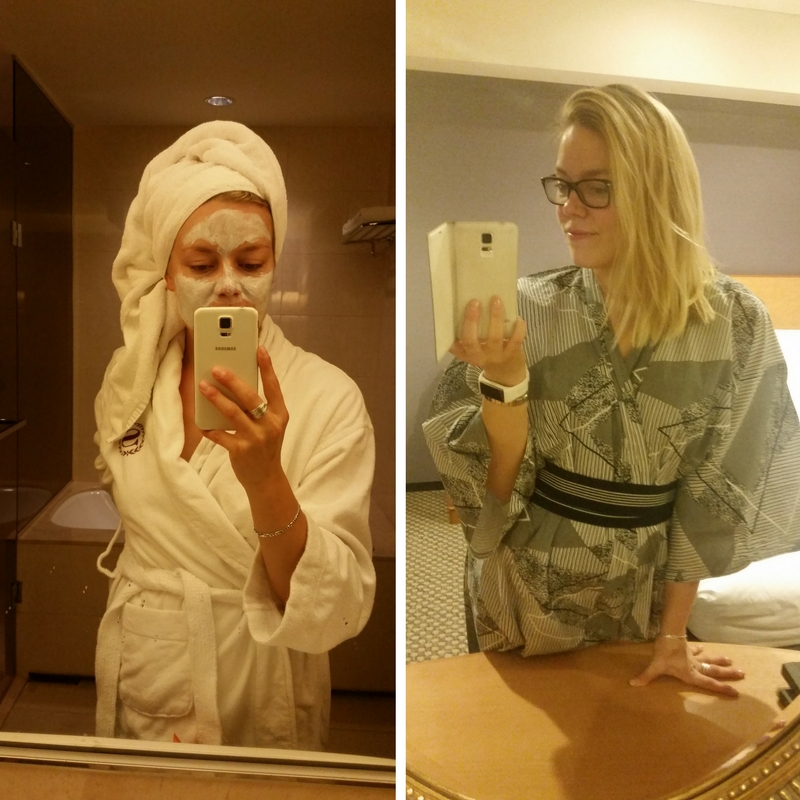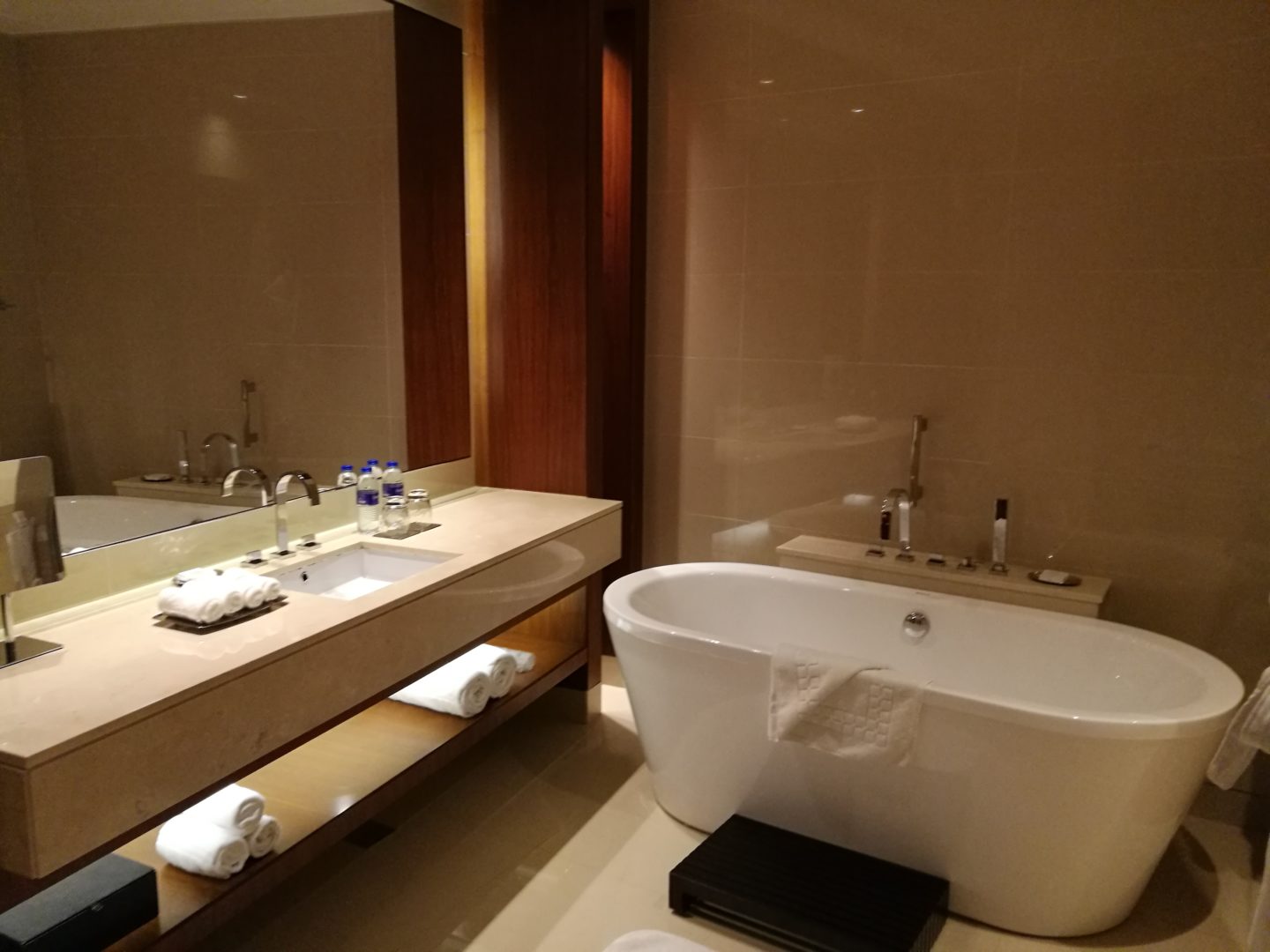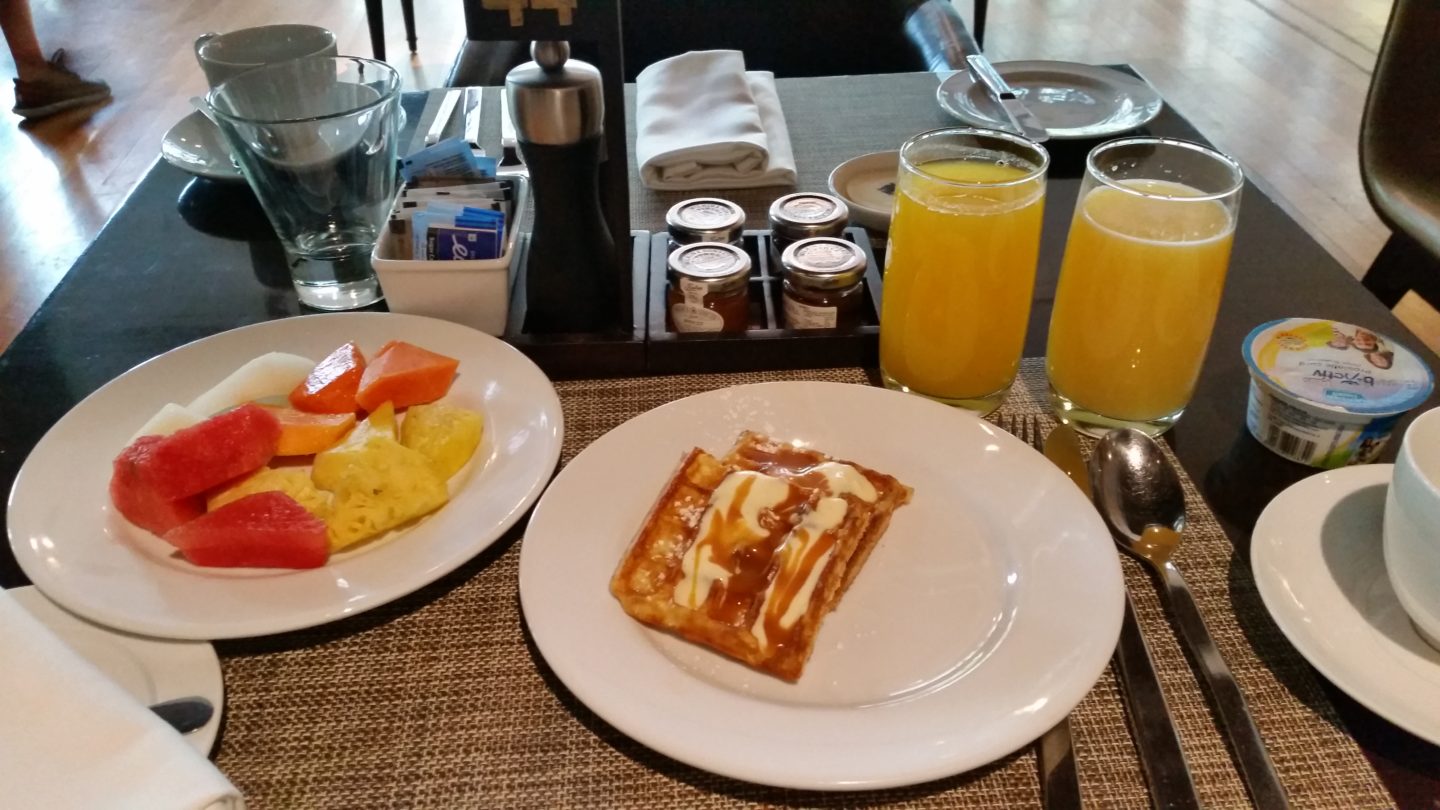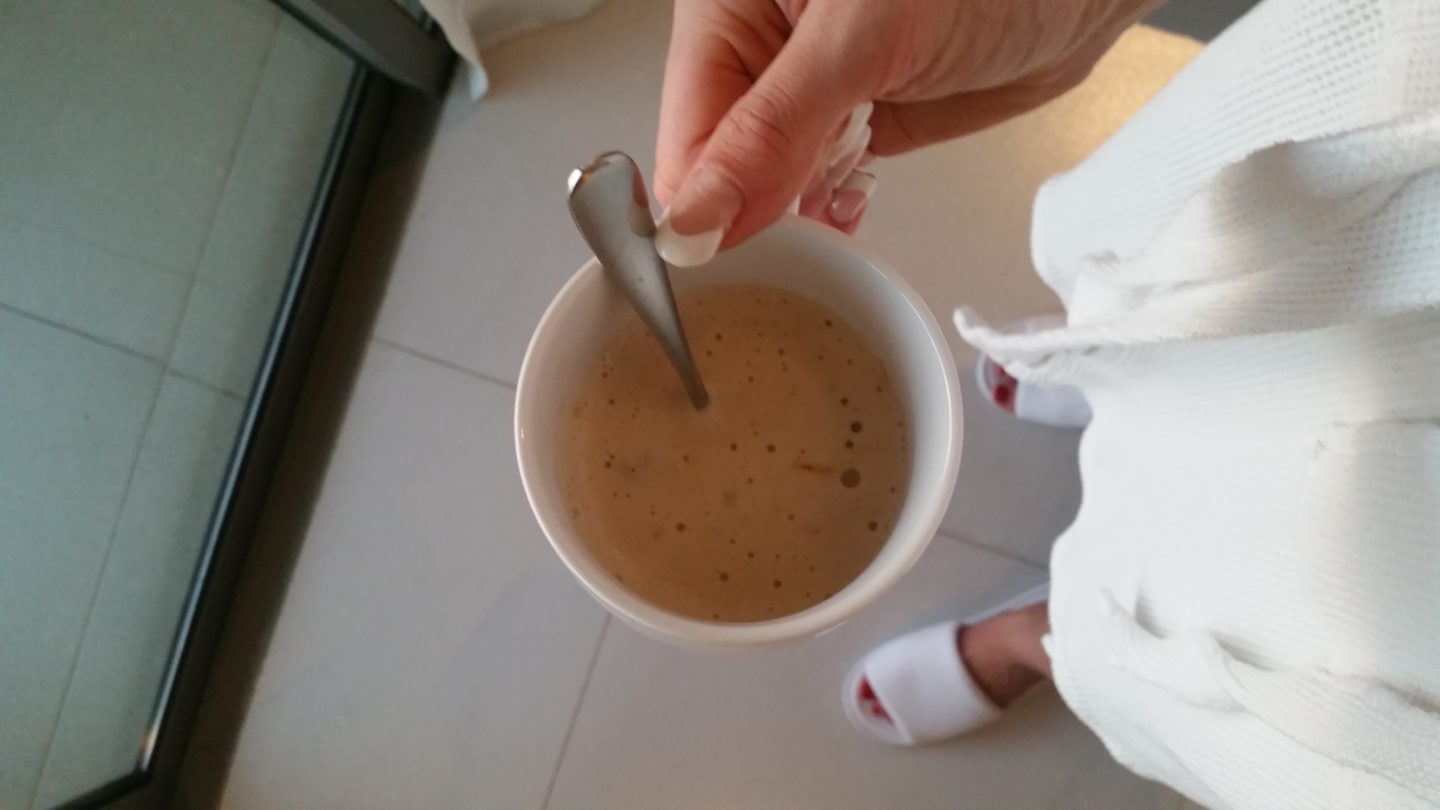 Hotellissa asuminen. Ihanaa luksusta vai pakkopullaa? Paljon matkustavalle se voi olla jälkimmäistä, mutta oikein asennoitumalla se voi olla myös luksusta. Minä vierailen hotelleissa 2-4 kertaa kuussa ja ainakin mulle hotellissa olo merkitsee omaa aikaa, rentoutumista ja pientä luksusta. Voi tehdä – tai olla tekemättä – just mitä haluaa, saa nukkua ihanan leveässä sängyssä hohtavan puhtaissa lakanoissa ja tietysti nauttia ihanasta aamupalasta. Ajattelin listata muutamia vinkkejä, mitä oon tässä reilun vuoden aikana oppinut ja kokenut hyödyllisiksi vinkeiksi.
Tarkista huone heti saavuttua. Varmista, että lakanat on oikeasti vaihdettu ja huone kunnolla siivottu. Siinä vaiheessa ehtii vielä tarvittaessa vaihtaa huonetta.
Tarkista sänky luteiden varalta. Valitettavasti luteita voi olla vaikka viiden tähden hotellissa. Luteet voi jättää pieniä mustia pilkkuja lakanoihin. Kannattaa kurkata patjan alle, näkyykö siellä mitään. Luteet kuulemma karttaa laventelin tuoksua, joten itse käytän laventeliöljystä ja vedestä tekemääni suihketta. Suihkin sitä lakanoihin ja ennen nukkumaan menoa myös matkalaukun päälle. Call me crazy, mutta ainakin se luo pientä mielenrauhaa. Myös laukut pitää pitää kiinni ja jonkin telineen – paremman puutteessa vaikka sohvapöydän – päällä. Never ever pidä laukkuja lattialla.
Testaa tyyny. Jos tyyny ei oo hyvä, voit pyytää respasta paremman tyynyn. Nukkumaan mennessä tuskin viitsii enää alkaa kyseleen uuden tyynyn perään. Huonon tyynyn kanssa saa harvoin nukuttua hyvin, joten asia kannattaa tarkistaa!
Pakkaa mukaan jotain pientä ruokaa. Esim. pikanuudeleita ja pussipuuroa. Säästää rahaa, kun ei tarvi kajota minibaarin pähkinöihin, jos pikkunälkä yllättää.
Ota omat aamutossut tai varvastossut mukaan, joita voit käyttää huoneessa. Siivotunkin huoneen lattiat tahtoo olla aika likaisia (kokolattiamatosta puhumattakaan), joten tossut jalassa on mukavampi olla. Paremmissa hotelleissa on toki huoneissa tarjolla tossut, mutta kertakäyttöisten tossujen käyttäminen luo aikamoisesti jätettä. Jos paljon matkustava vierailee hotellissa vaikkapa muutaman kertaa kuussa, vuoden aikana menee roskiin melkein 40 paria tossuja! Se on jo aika läjä.
Myös vettä kannattaa ottaa mukaan vaikka pieni pullollinen matkalaukkuun. Hanavettä ei kannata juoda paljon missään, eikä pestä edes hampaita sillä vedellä. Illalla kun saapuu väsyneenä huoneeseen, on ikävä huomata, ettei oo vettä ja sillon helposti sortuu siihen 7 € maksavaan minibaarin pulloveteen. Tai muuhun janojuomaan 😀
Jos et jaksa käyttää huoneen tallelokeroa, niin matkalaukku on parempi turva kuin ei mitään. Laita kamat laukkuun ja laukku lukkoon. Jos joku haluaa jotain pölliä, joutuu joko poistumaan huoneesta koko laukun kanssa (näkee valvontakameroista) tai ainakin puuhaileen aikansa avatakseen laukun huoneessa.
Siinäpäs jotakin. Oliko hyödyllisiä vinkkejä? 🙂
Staying in a hotel. A luxury or an inevitable inconvenience? Could be both for those who travel a lot, but with a right attitude it can be a luxury. I stay on hotels 2-4 times a month and for me spending time in a hotel means me-time, relaxation and a little luxury too. You can do whatever you like – or do nothing, sleep in the shiny clean sheets in a king size bed enjoy a lovely breakfast, of course. I thought I could list some tips I have learned and I believe are useful.
Check the room immediately after arriving. See that the sheets have been changed and the room has been cleaned properly. At this point you can still change a room if needed.
Check the bed for bed bugs. Unfortunately, even 5-star hotels might have them. Bed bugs can leave small dark spots to the sheets. Also look under the mattress if you see anything there. The bed bugs allegedly hate lavender smell, so I use a spray I've mixed with lavender oil and water. I spray it on the sheets and over my suitcase before going to sleep. Call me crazy, but at least it gives me a little peace of mind. Always keeps the bags and suitcases closed and on a rack – even a coffee table will do. Never ever keep the bags on the floor.
Check the pillow right after checking in. If it's not good, you can ask for a better one from the reception. It's too much trouble to do that when you are going to sleep. You never sleep well with a bad pillow, so it's worth checking it.
Pack some small snacks with you, like instant noodles or oatmeal. You save money when you don't need to touch those minibar peanuts when you get hungry.
Pack your own slippers with you that you can wear in the room. Even a well cleaned room can have dirty floor, not to mention the carpeting, so it's nice to wear something on your feet. Good hotels offer the disposable slippers, but using them creates a lot of trash. Someone who travels a lot and visits hotels a few times a month, can use around 40 pairs of slippers a year! That's a big pile of waste!
It's also good to pack a water bottle in your suitcase. The tap water is not drinkable in many countries and I don't even brush my teeth with that water. When you get back to your room late at night and you are tired, it's easy to give up and buy the 7 € water from the minibar. Or some other beverage 😀
If you are too lazy to use the safety box of the room, your suitcase is better protection than nothing. Put your stuff in the suitcase and lock it. If someone wants to steal something, they should walk away with the whole bag (easy to spot in the security cameras) or they have to put some effort in opening the bag in the room.
Well, that's about it. Anything useful? 🙂