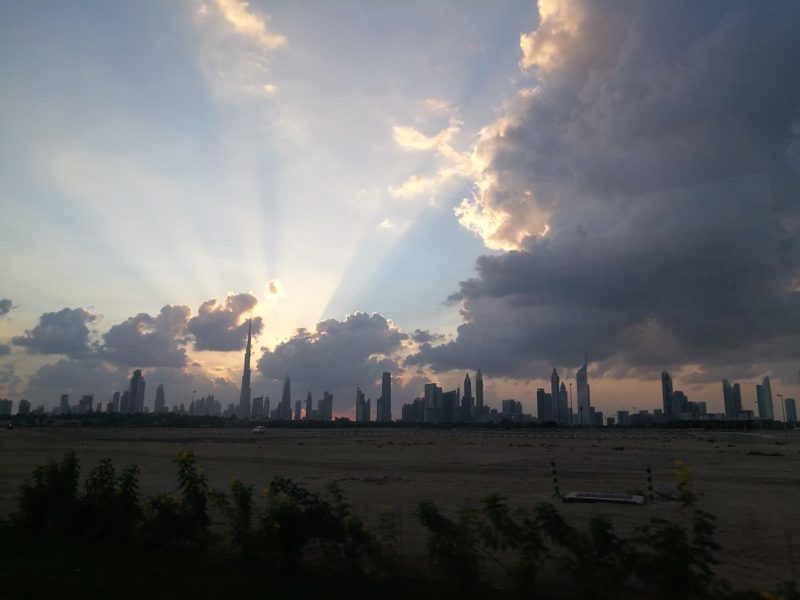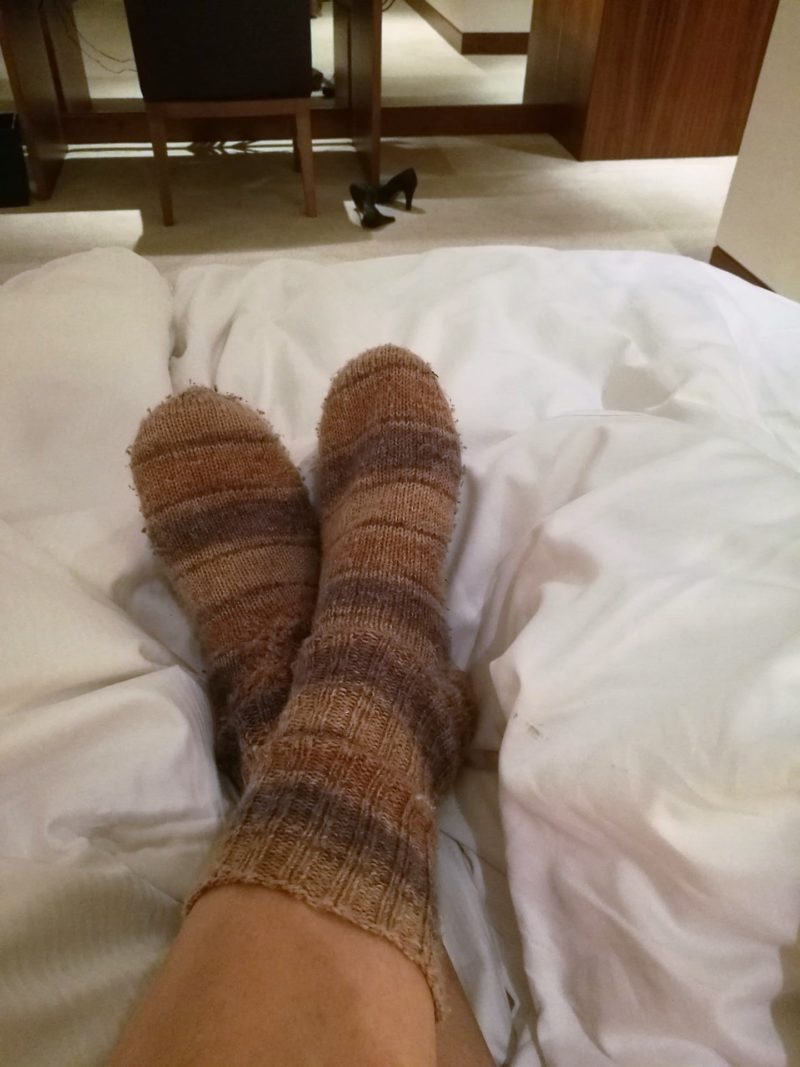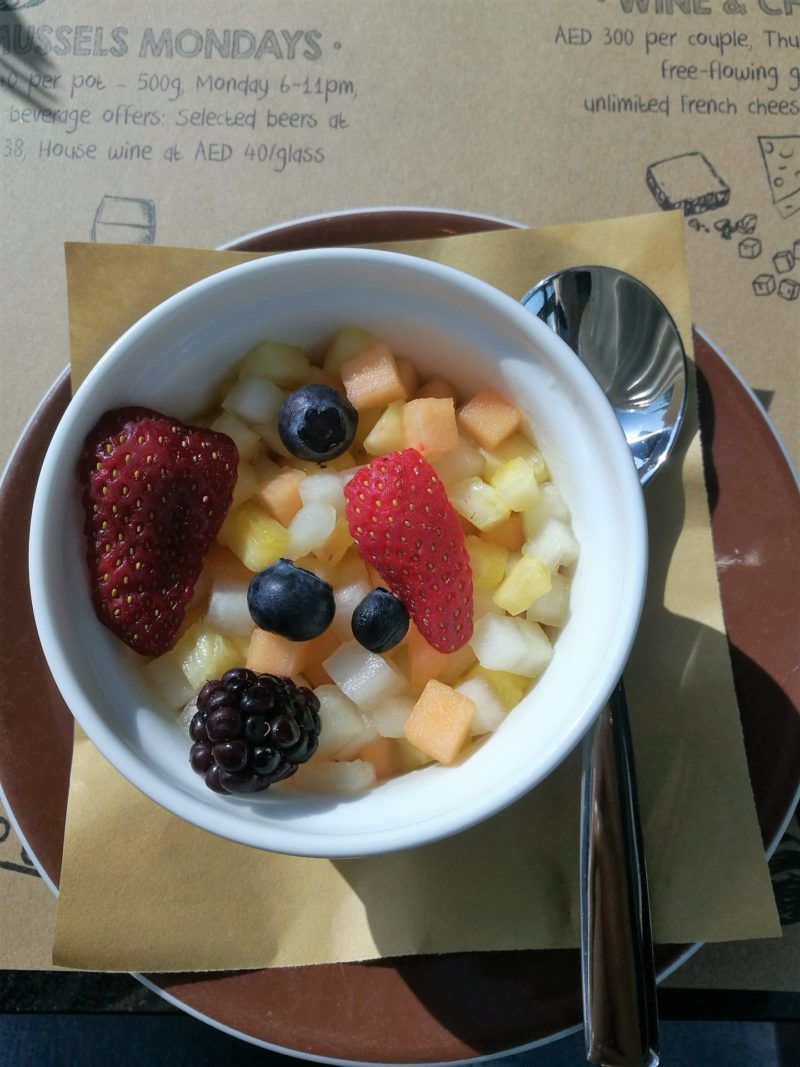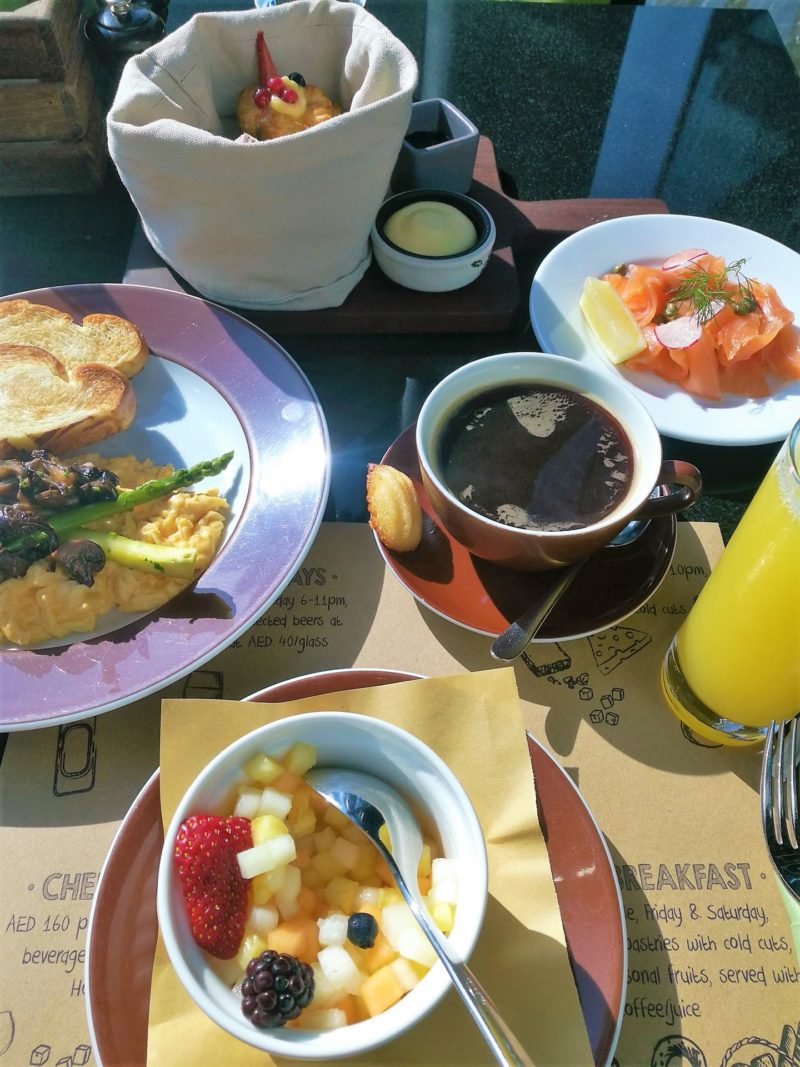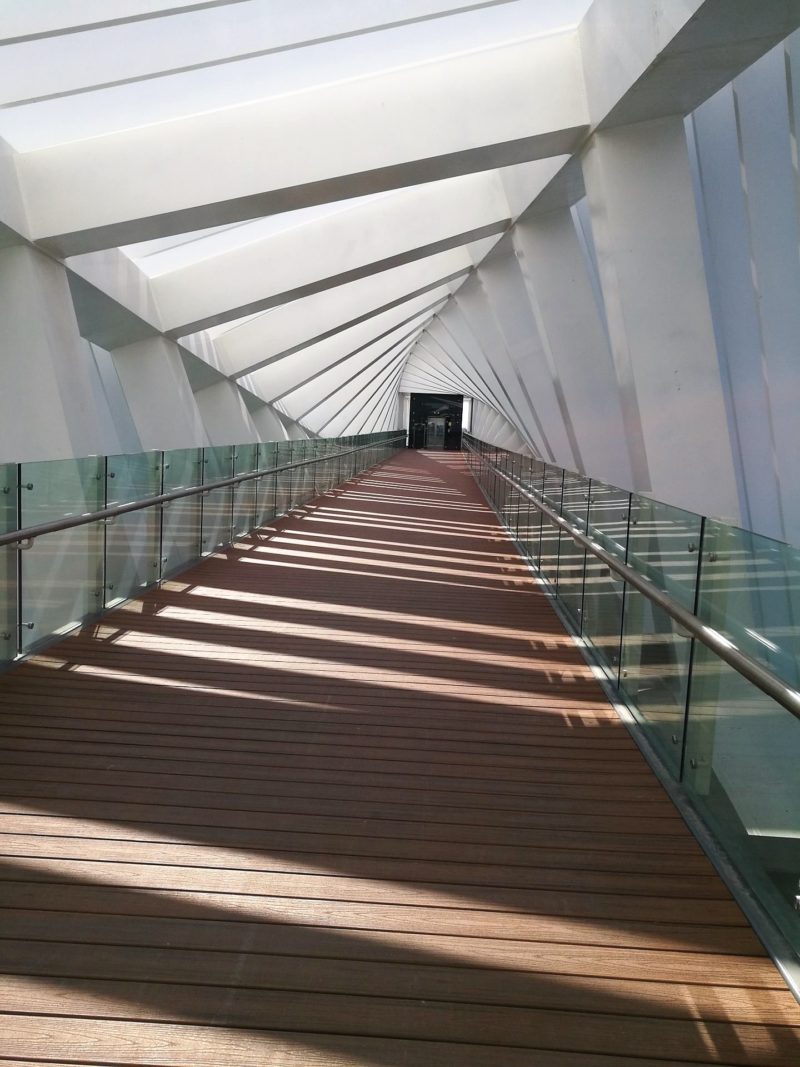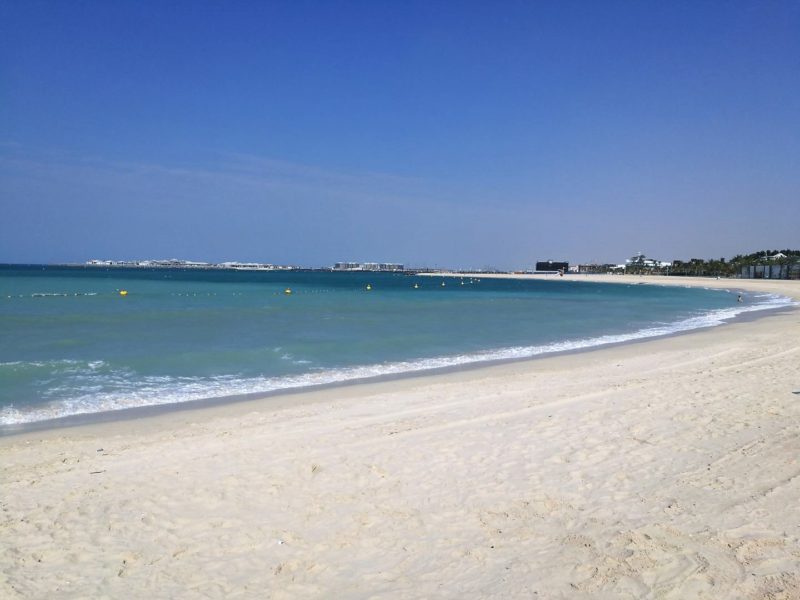 Hellou! Täällä taas, pitkästä aikaa 🙂 Olin taas Dubaissa, tällä kertaa oli vähän pidempi reissu. Lähdettiin Helsingistä maanantaina aamulla ja palattiin takaisin perjantaina aamulla. Maanantaina kun saavuttiin perille, niin Dubaissa satoi! Aika harvinaista! Tultiin hotellille siinä iltasella ja olin jo päättänyt, etten lähde ensimmäisenä iltana huoneesta mihinkään. Olin nukkunut edellisenä yönä ehkä 20 minuuttia, joten olin päättänyt mennä tosi aikaisin nukkumaan. Lennon jälkeen on kyllä parasta, kun pääsee suihkun jälkeen hotellin lakanoihin nukkuun. Ahhh!
Hello! I'm still here, though it's been a while 🙂 My last trip was to Dubai and this time it was a little bit longer trip than usual. We left from Helsinki on Monday morning and returned on Friday morning. When we arrived there on Monday, it was raining! Quite unusual! When we arrived to the hotel in the evening, I had already decided not to move anywhere from the room. I had slept maybe 20 minutes on the previous night, so I wanted to go to bed super early. Nothing better after a flight than taking a shower and hopping in to the hotel bed. Ahhh!
Seuraavana aamuna menin aamupalalle aika lähellä aamiaisen sulkeutumisaikaa. Siellä ravintolassa olikin sitten oikein jonoa, joten henkilökunta ehdotti, että voisin mennä aamupalalle yhteen toiseen ravintolaan hotellissa. Kannatti mennä, sillä se paikka oli ihanan rauhallinen kahvila á la carte aamiaisella. Aamupalan jälkeen lähdin sitten käymään rannalla. Hotellin allasalue on kans tosi kiva, mutta sinne ei paista koko ajan aurinko, koska aurinko jää hotellin korkeiden tornien taakse piiloon. Hotellin takana kulkee sellainen kanaali, joka johtaa merelle asti ja kanaalin varrella on kiva kävely- ja pyörätie. Ajattelin sitten ottaa biitsireissun vähän kuntoilunkin kannalta ja kävellä kanaalin vartta sinne rannalle. Kysyin ensin respasta, että onko hotellilla pyöriä lainata. Tyypit katto mua vähän ihmeissään ja sanoi, että ei oo pyöriä. Sanoin sitten heille, että siinä tapauksessa kävelen rannalle. Sitten ne vasta kattoikin kuin hullua 😀
The next morning I went to the breakfast quite close to the closing time. There was a line to the restaurant, so the staff suggested that I go to another restaurant in the hotel for the breakfast. I did, and that was a good decision since the other place was this nice and quiet coffee place with á la carte breakfast. After the breakfast I went to the beach. The hotel's pool area is nice too, but it's not always sunny there, because the sun goes behind the hotel towers at some point. There is this canal behind the hotel that leads to the beach and there is a nice sidewalk on both sides of the canal. I decided to combine the beach and a little exercise and walk there. First I asked the people in the reception if they had bikes to borrow. They looked at me in a weird way and said no. I told them that in that case I will walk to the beach. Then they looked at me like I had lost my mind 😀
Dubaissa ei kukaan kävele mihinkään, eikä siellä oikein voikaan, koska mitään kävelyteitä ei oo juurikaan rakennettu. Kuvittelin, että pystyisin käveleen sitä kanaalin vartta sinne rannalle asti, mutta se kävelytie ei ollutkaan valmis siellä rannan puoleisessa päässä. Jouduin vähän kierteleen, mutta pääsin lopulta rannalle. Yli tunti siinä meni kävellessä, mutta ilma ei onneksi ollut kuuma. Itseasiassa siellä rannalla olikin suorastaan kylmä, ja sain olla aikalailla yksikseni siellä osassa rantaa. Takas hotellille aijoin mennä taksilla, mutta kun takseja ei siinä just pyörinyt, niin lähdin käveleen hotellin suuntaan. Lopulta päädyinkin sitten kävelemään koko matkan takaisin 😀
In Dubai nobody walks nowhere. Often it is not even possible, because there are no sidewalks. I had imagined that I could walk by the canal all the way to the beach, but to my surprise the sidewalk was not finished there near the beach so I had to take a little detour, but finally I managed to get to the beach. It took me more than an hour though, but the weather wasn't hot. Actually it was pretty cold at the beach and there was nobody else than me in that part of the beach. I was going to take a taxi back to the hotel, but since there were no taxis around, I started walking towards the hotel. After all, I ended up walking the whole way 😀
Illalla menin Dubai Mallille, kuinkas muutenkaan. Siinä missä monissa muissa kohteissa lähtisin käveleskelemään kaupungille, niin Dubaissa tulee lähdettyä ostarille. Ei sillä, että mun olis jotenkin ehdottoman tärkeää sinne päästä, mutta ei siellä oikein muuallakaan voi käveleskellä. Ostin yhden mekon, jota sovitin jo viime reissulla, mutta jätin kuitenkin ostamatta. Nyt se oli sitten sopivasti alennuksessakin 🙂 Lisäksi ostin yhden kirjan, niinkuin melkein jokaisella reissulla. Siinäpä olikin mun kaikki shoppailut tuolta reissulta!
In the evening I went to the Dubai Mall. In other destinations I would go to the center or somewhere to walk around, but in Dubai I go to a mall. It's not that I specifically want to go there, but there are not much options if I want to walk around. I bought one dress that I tried on, but didn't buy in my last trip. Now it was on sale! I also bought a book, like I do on almost every trip. That was all the shopping I did on this trip!
Nyt oon mun vanhempien luona käymässä ja huomenna palaan Helsinkiin Tyynen kanssa. Ehkäpä junassa sitten naputtelen seuraavan Dubai-postauksen. Kivaa sunnuntaita!
Now I'm visiting my parents and tomorrow I'll return to Helsinki with Tyyne. Maybe I'll work on another Dubai post in the train tomorrow. Have a nice Sunday!