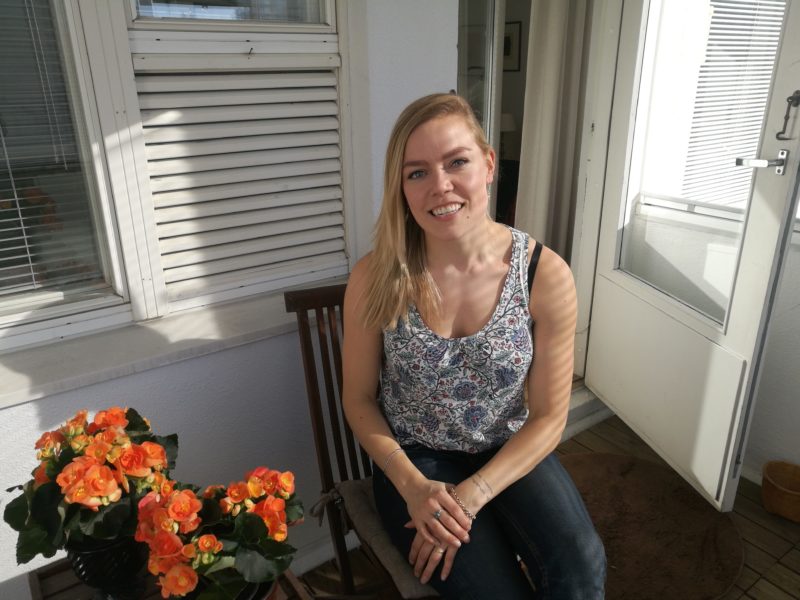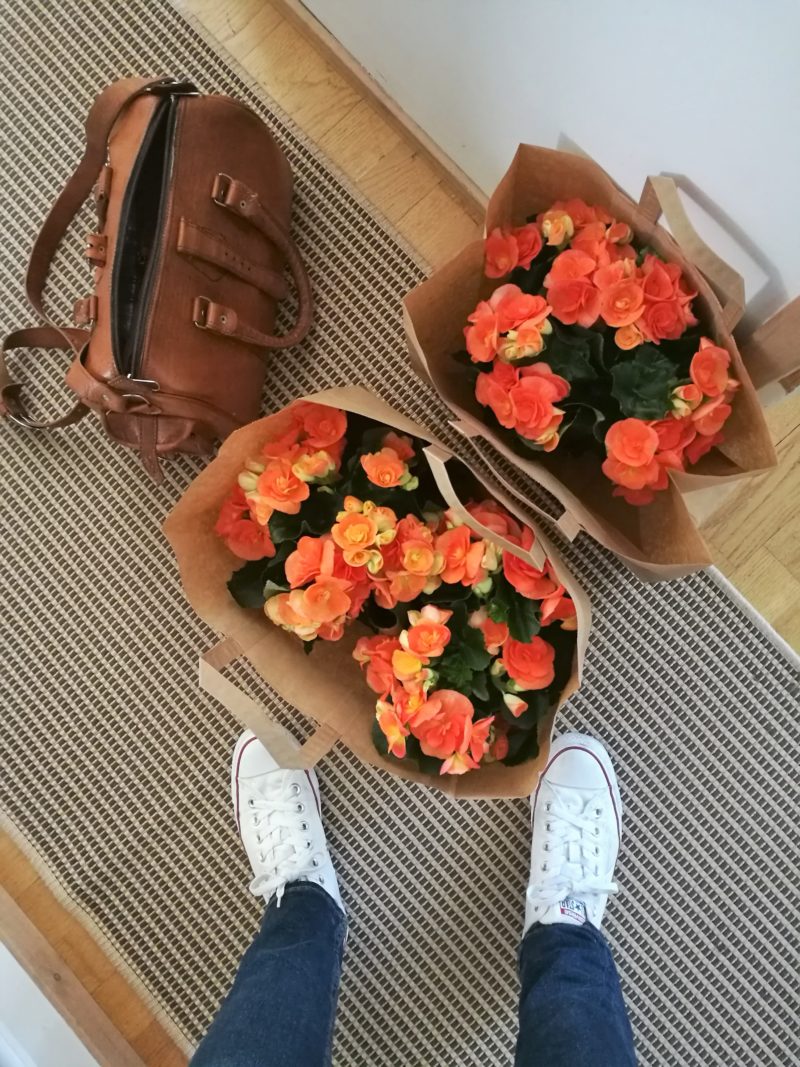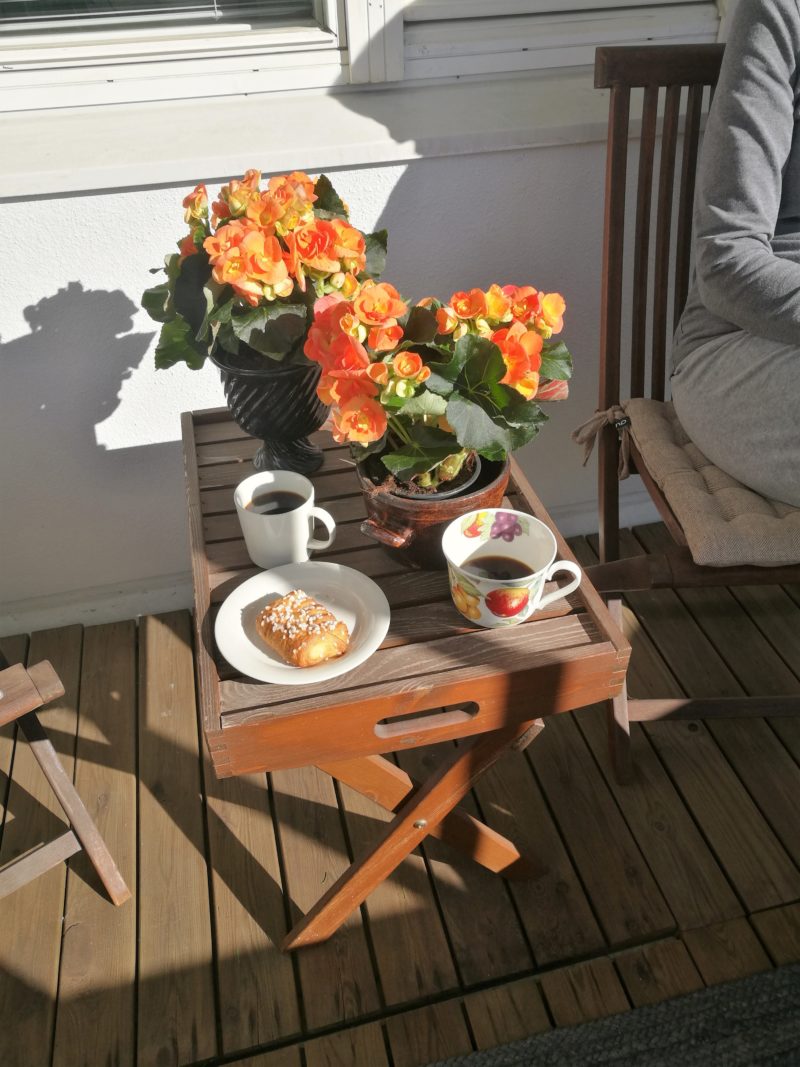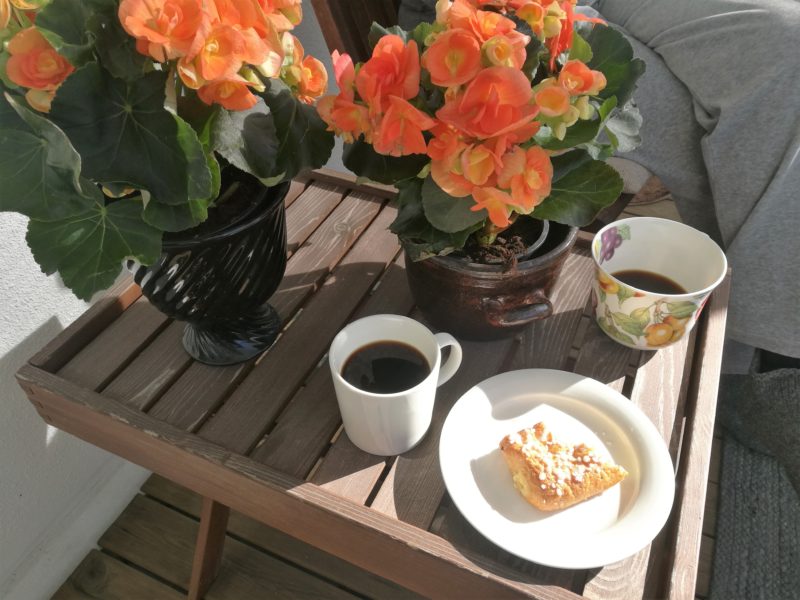 Hejsan! Perjantai ja viikonloppu! Mitä aijotte tehdä? Ainakin Etelä-Suomessa on ilmeisesti lämmin, joten voin kuvitella, että siellä on terassit täynnä! Täällä Oulun seudulla on 8 astetta lämmintä ja satelee… Näköjään joka postauksessa puhun säästä, mutta kyllä se tahtoo olla mielenpäällä jostain syystä 😀 Postauksen kuvat on otettu muutama päivä sitten, kun kävin kahvitteleen toisella mummulla. Hyvin tarkeni istuskella parvekkeella ja aurinkokin paistoi!
Eilen näin paria kaveria Oulussa ja olipas kiva nähdä pitkästä aikaa! Vaikka mun kesälomaa ei säät suosikaan, niin tuleepas sentään nähtyä ihmisiä täällä kotikulmilla. Mulla on vielä lomaa jäljellä, niin vähän oon miettinyt jotain kotimaan reissua vielä. Onko suosituksia, mihin kannattais mennä täällä Suomessa?
Hello! It's Friday and weekend! What are you going to do? In the south of Finland it is warm, so I can imagine the terraces are going to be full today! Here in the Oulu area it is 8 degrees and some rain… It seems like I talk about weather in all of my posts, but for some strange reason it is on my mind a lot 😀 The pictures of this post are from a few days ago when I visited my other grandmother for coffee. We sat in the balcony, it was sunny and it wasn't freezing at all!
Yesterday I met with two friends in Oulu and it was so nice to meet after a while! Even though the weather is not on my side on my summer holiday, at least I get to meet some people here that I normally can't meet. I still have some days of holiday left, so I'm thinking it would be nice to do a little trip here in Finland. Any suggestions where to go?