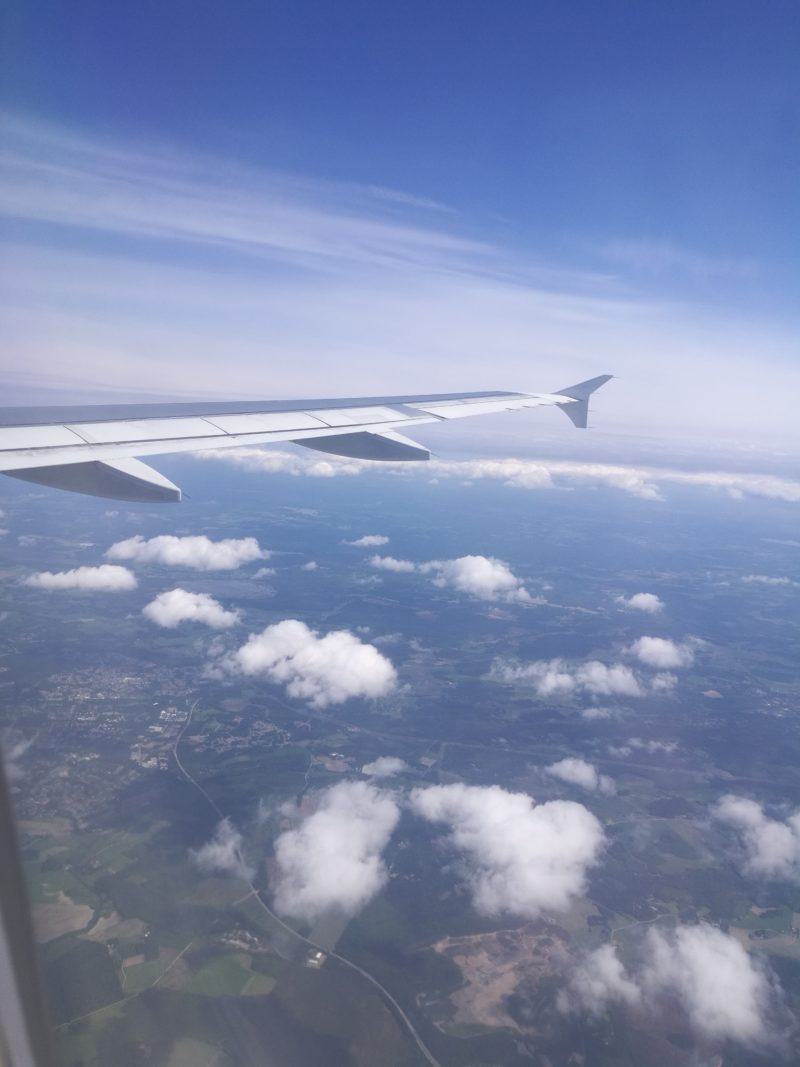 Heippa! Sain vasta kysymyksen lentoemännän työn käytännön jutuista ja ajattelin vastata siihen ihan omana postauksena. Ainakaan mulla ei ollut minkäänlaista käsitystä esim. työajoista ja vapaapäivistä ennen kuin aloin lentään, joten ehkä tämä aihe kiinnostaa muitakin kuin kyseistä kommentoijaa.
"Ihan mielenkiinnosta haluaisin kuulla käytännön asioista jotain. Kuinka monta vapaapäivää sulla on yleensä kuussa, ja ovatko ne "ripoteltuna" ympäri kuukautta vai saako vapaapäiviä montaa peräkkäin? Koetko työajat hankalaksi muun elämän kannalta? Ehtiikö Euroopan lennoilla ikinä tutustumaan paikkaan?"
Vapaapäivät onkin mielenkiintoinen aihe! Vapaapäivien määrä riippuu tosi paljon siitä, millaisia lentoja sattuu listalla olemaan. Esimerkiksi tässä kuussa mulla on jopa 16 päivää vapaata ja se on paljon. Se johtuu siitä, että edellisen kuun viimeisenä päivänä tulin kaukolennolta, joten sen lennon lepopäivät tuli tämän kuun puolelle. Kaukolennosta riippuen saa 3-4 päivää vapaata lennon jälkeen. Mulla on lisäksi kaks muuta kaukolentoa tässä kuussa ja oon myös pyytänyt vapaata omien menojen takia. Eli jos on monta kaukolentoa, tulee myös monta vapaata. Toinen ääripää on lista, jossa on pelkkää Eurooppaa tahdilla neljä päivää töitä ja yksi vapaa. Sellainenkin lista voi joskus tulla, varsinkin jos ei oo esittänyt mitään lentotoiveita!
Epäsäännöllinen elämänrytmi kuuluu lentotyöhön. En yleensä ole kovin kartalla viikonpäivistä, koska mulle ei oikeastaan ole merkitystä, onko viikonloppu vai arkipäivä. Joskus kun meen vaikka kauppaan tai kaupungille, alan ihmettelemään väenpaljoutta, kunnes hoksaan, että onkin viikonloppu. Vapaapäivätoiveita voi esittää joka kuulle ja ne menee yleensä aika helposti läpi. Siltikään ei voi ikinä olla varma, saako toiveita läpi, joten kuukautta pidemmälle ei voi suunnitelmia tehdä. Aikaisemmin taisinkin kirjoitella siitä, että mitään säännöllisiä harrastuksia voi olla vaikea ylläpitää tai ainakin se vaatii paljon vaivaa ja sumplimista. Sellaista normaalia rytmiä on kyllä vähän ikävä! Että pääsisi tiettyinä viikonpäivinä johonkin harrastukseen ja joka yö voisi (ainakin teoriassa :D) nukkua normaalien ihmisten aikaan.
Euroopan kohteet on lähes poikkeuksetta vain edestakaisia eli koneesta ei edes poistuta kohteessa. Korkeintaan ehkä saattaa ehtiä käymään lentokentällä jossain kaupassa tai hakemassa kahvin. Lontooseen ja Roomaan on yöpyviäkin, mutta niissäkin saavutaan kohteeseen illalla ja lähdetään aamulla, joten niissäkään ei juuri ehdi tutustua kaupunkiin.
Tuliko uutta tietoa tai yllätyksiä? Onko jotain muuta, mitä haluaisitte tietää lentoemännän työstä? 🙂
P.s. Lentoemännillä ei oikeastaan ole juuri mahdollisuutta katsella maisemia lennon aikana. Kaikki nämä maisemakuvat, niinkuin tässä postauksessa, on otettu omilla matkoilla. Tämäkin on varmaan sellainen pikkujuttu, mitä moni ei tule ajatelleeksi 😀
Hello! Some time ago I got a comment asking about the practical side of flight attendant's work. Days off, working hours, the rhythm of life… I thought I could answer that comment in a separate post. I had no idea of these thing before I started flying so maybe some other readers find this stuff interesting too.
The days off are an interesting subject! The number of days off depends a lot from the flights of that month. For example, this month I have 16 days off and that is a lot. I have so many, because I came back from a long-haul flight in the last day of last month so the rest time of that flight went over to this month. Depending on the long-haul flight, we get 3-4 days off after the flight. I have two other long-haul flights coming this month and I have also asked for free days for two weekends. So with long flights you get more days off. The other extreme is a roster full of European flights with the rhythm of four days of work and one day off. That list is also possible, especially if you don't bid for anything.
The irregular life is a part of aviation. Normally I'm not so aware of what day it is, because it doesn't really matter to me if it is a weekend or not. Sometimes I go a market or to the center and I'm surprised by the amount of people around. Then I realize it's a weekend! It is possible to ask for the days off in some specific date and often you get those days off. However, you can never be sure if you get the days off when you wanted, so you can't really make plans any further than a month. I wrote about it earlier also, that maintaining some regular hobby can be difficult, or at least it requires a lot of planning and organizing. I admit that I miss that normal rhythm a little. That I could attend some hobby on specific days of the week and each night I could (at least theoretically :D) sleep during the normal sleeping time.
The European destinations are almost all just turnaround destinations, when we don't even leave the plane. Sometimes we might have time to go to the airport to visit some shop or get a coffee. To London and Rome we have over night shifts too, but even those flights arrive in the evening and depart in the morning, so there isn't really any time to go around.
Any new information in this post? Surprises? Is there anything else about the flight attendants' work you would like to know? 🙂
P.s. The flight attendants don't usually really have any chance to enjoy the view from the windows of the planes. All the pictures similar to this post's picture are taken on the flights on my free time. Another small thing that many people might not realize 🙂