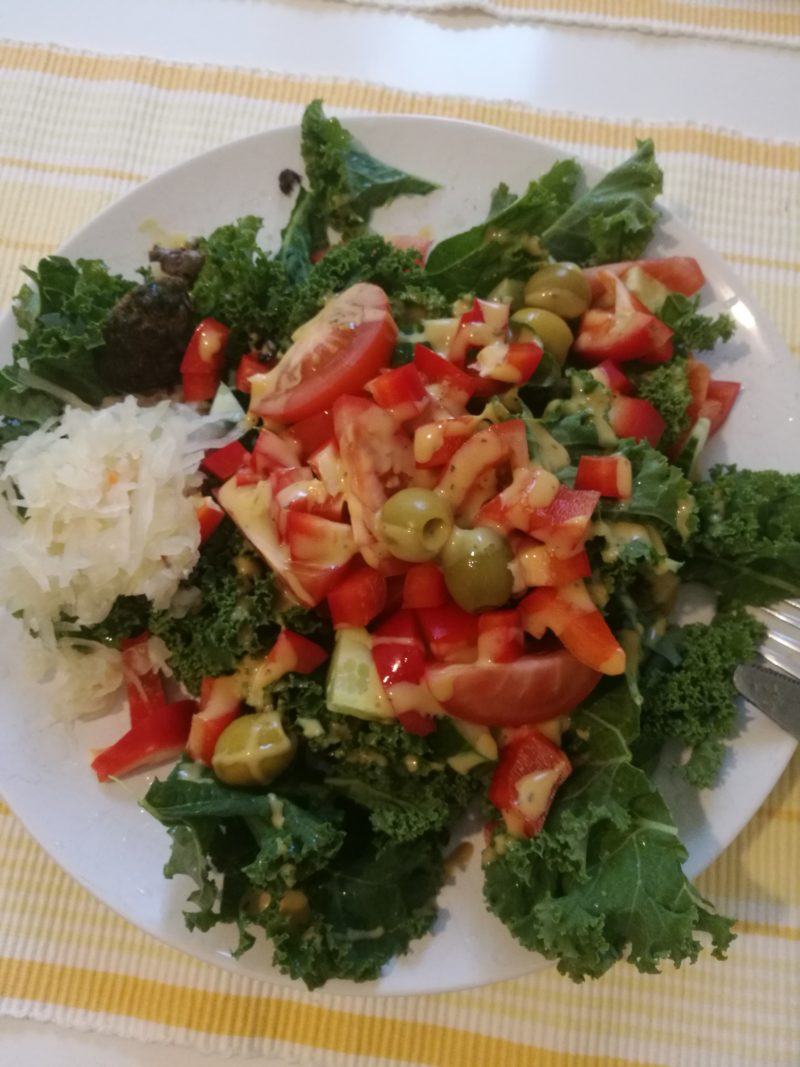 Heippa! En malta olla kertomatta yhdestä jännästä jutusta, mitä ollaan nyt kokeiltu tässä nyt tarkalleen viiden päivän ajan Awsin kans. Ollaan nimittäin tehty muutoksia meidän ruokavalioon ja jo tässä viiden päivän aikana ollaan molemmat huomattu valtavan suuria muutoksia niin painossa kuin yleisessä olotilassakin. Suunnitelmaan kuuluu yks herkkupäivä viikossa ja ensimmäinen sellainen koittaa nyt huomenna. Sopivasti mennään sille Tallinnan reissulle huomenna, niin siellä otetaan sitten ilo irti herkuista! 😀
En nyt kerro enempää tästä ruokavaliosta, koska ollaan kokeiltu sitä vasta niin vähän aikaa. Pitää katella vielä viikko tai pari ettei tuu tehtyä liian hätäisiä johtopäätöksiä. Mutta näin lyhyessäkin ajassa vaikutus on ollut valtava, joten myös odotukset on kovat!
Hello! I have to tell you about this cool thing we have been testing for exactly five days now with Aws. We have made some changes to our diets and already during these five days we both have noticed a massive difference in our body weights and the overall feeling. The plan is to keep one treat day in a week and that will happen tomorrow, just when we go on that Tallinn-trip. We will enjoy the food there, that is for sure! 😀
I don't want to talk about this diet more for now, since we just started. Let's talk about this again in a week or two, because I don't want to make any rash conclusions. But we have noticed such a difference in this short time, so our expectations are high for the future as well!