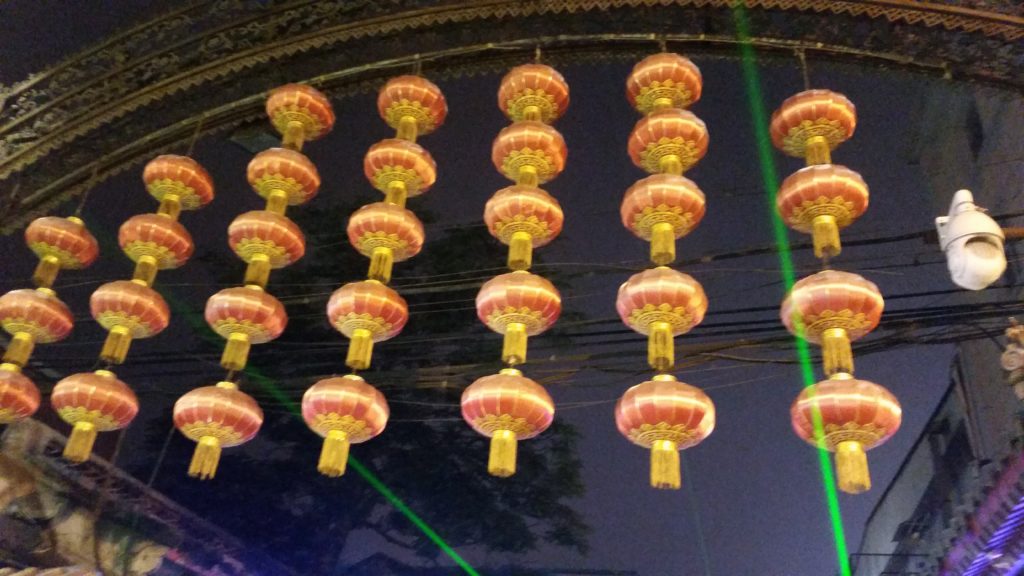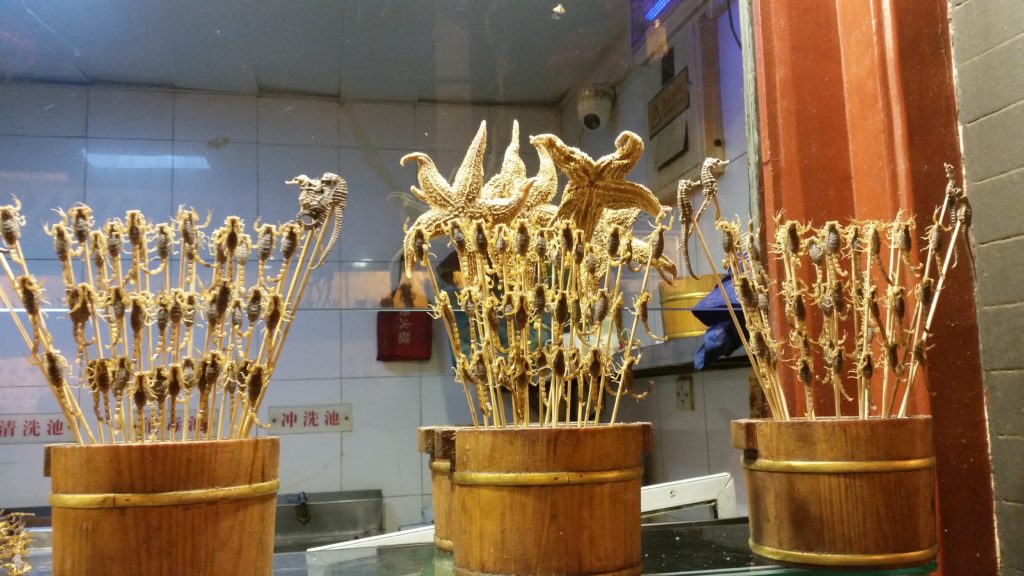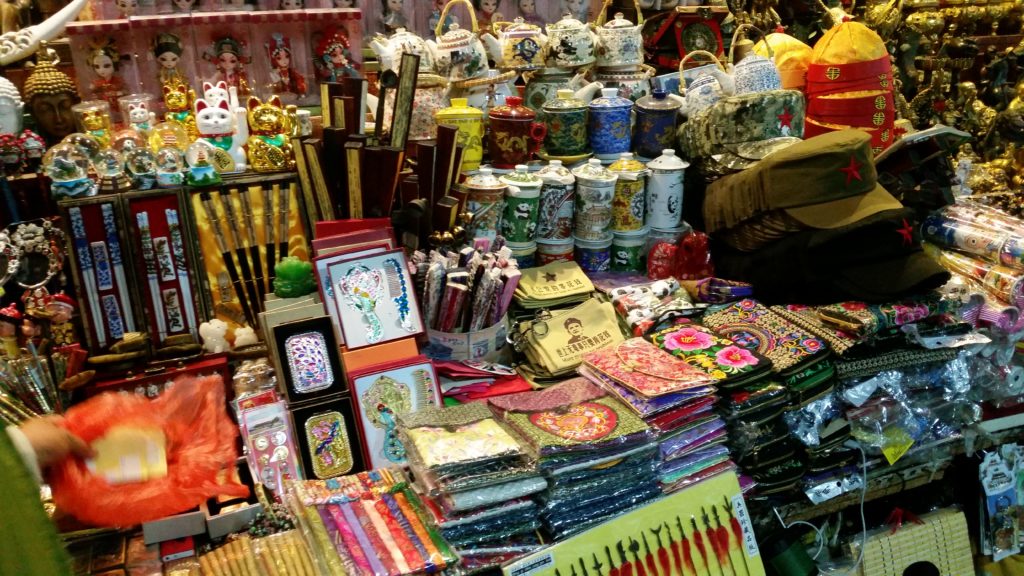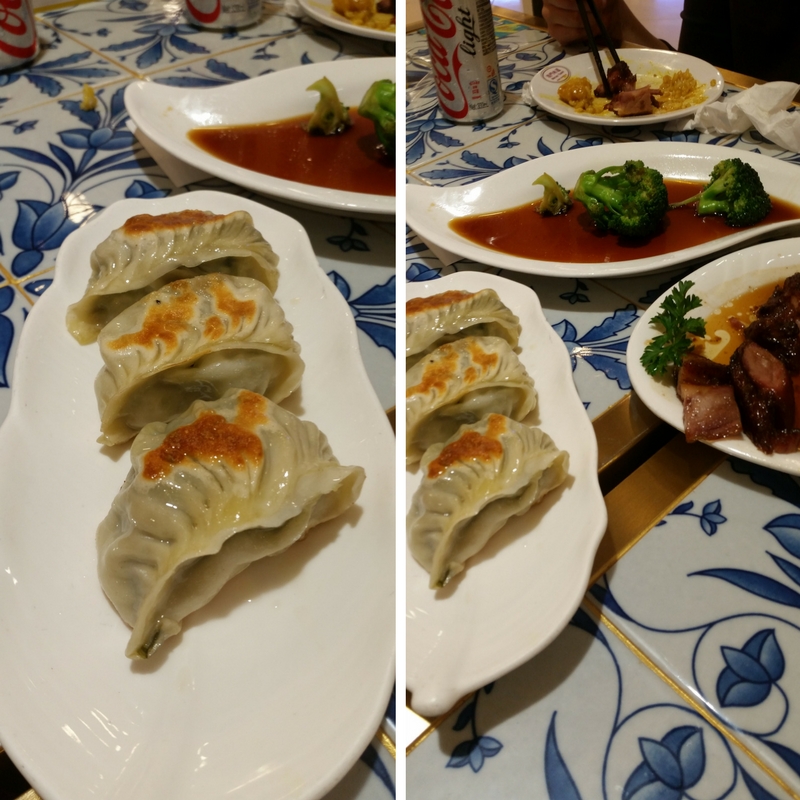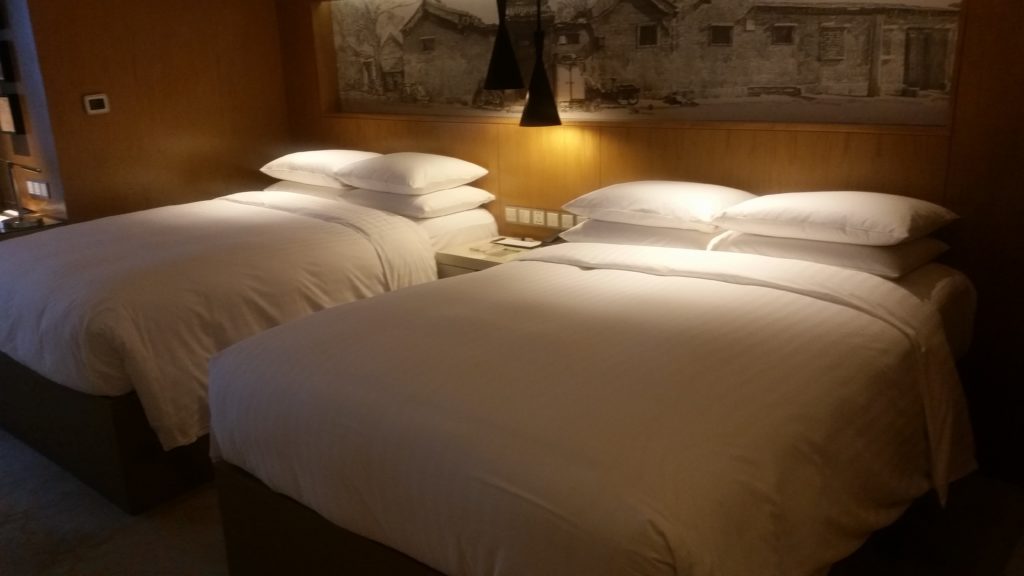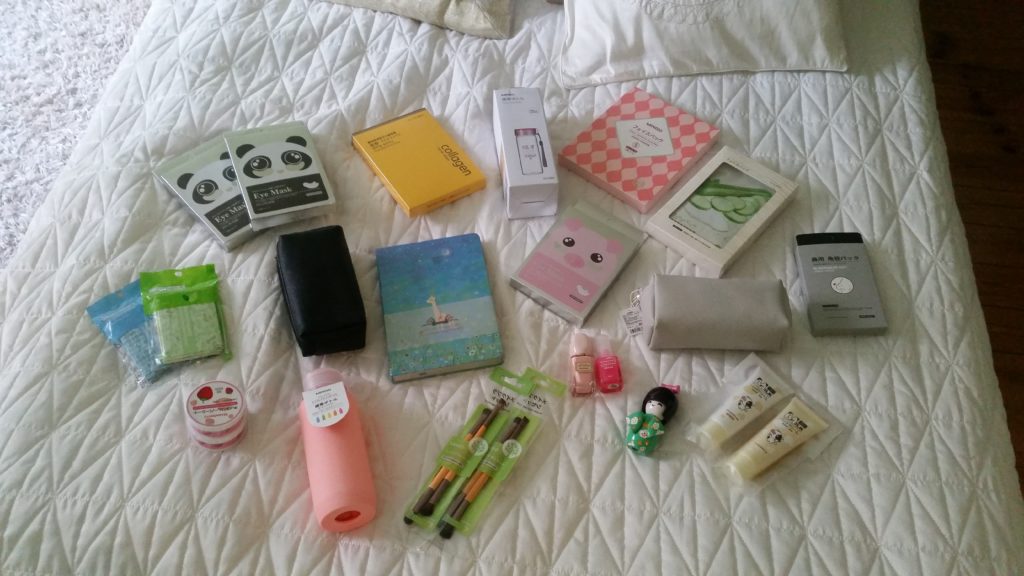 Vähän aikaa sitten pyörähdin Pekingissä! Vähän vaihtelua siihen Shanghaihin (jonne muuten lennän taas huomenna…). Pekingissä meidän hotellin lähelläkin on kauppoja ja jotain nähtävää, mikä on tosi kiva, ettei tarvi lähtä väsyneenä mihinkään kauas. Käytiin parin kollegan kanssa vähän shoppailemassa, syömässä ja aistimassa markkinatunnelmaa. Ruoka oli tosi hyvää, mutta kesken aterian nähtiin jotain ei-niin-ruokahalua-herättävää. Tarjoilija oli just viemässä annosta johonkin pöytään, kun asiakas toisesta pöydästä sattui juuri aivastamaan suoraan siihen ohimenevälle lautaselle. Mitä teki tarjoilija? Vei ruuan muitta mutkitta pahaa aavistamattoman asiakkaan eteen. Tuli siinä vaan miettineeksi, että mitähän on mahtanut tapahtua meidän ruuille, ennen kuin ne tuli meidän pöytään…
Käytiin myös pikainen mutka markkinoilla, missä myydään lähinnä ruokaa ja krääsää. Ruuaksi lasketaan siis myös nuo kaikenmaailman torakat sun muut, jotka odotteli loppuaan sätkytellen noihin tikkuihin seivästettynä. Me otettiin kuvia torakoista, ja jotku paikalliset miehet otti kuvia meistä. Ehkä siinä on joku yhteys… Mun turmioksi koitui Miniso, sellanen ihana tilpehöörikauppa. Turmioksi lähinnä siksi, että olin pienellä laukulla liikkeellä, joten aika tarkkaan sai pakata, että nuo mun ostokset mahtui mukaan. Hotellille palatessa odotteli yllätys, nimittäin naapurihuoneen vieraat poltteli tupakkaa ja savu kantautui mun huoneeseen. Hotellin henkilökunta toi mun huoneeseen jonku ilmanpuhdistimen, mutta eipä se mitään auttanut, kun savua tuli kokoajan lisää, kun tyypit jatko polttelua. Siitä vaan sitten aamulla töihin virkapuku tupakalta haisten. Fresh. Mutta noin muuten Pekingin keikka oli oikein kiva 🙂
Huomenna lennänkin taas Shanghaihin. Mukavaa tiistaita!
Some time ago I flew to Beijing! Something else than Shanghai (where I fly again tomorrow by the way…). In Beijing there are shops and things to see also near our hotel, which is very nice. No need to go anywhere far to do something. We went to do some shopping, eat dinner and visit the market with two of my colleagues. The food in the restaurant was good, but while we were eating we saw something nasty. A waitress was just taking someone's food to the table, when another customer just happened to sneeze right onto that other customer's food that the waitress was delivering. And what did the waitress do? She just took the food to that poor customer, who apparently didn't see what happened. Just made us wonder what had happened to our food before it reached us…
We also visited the market place quickly. There they mostly sell food and all kinds of cheap stuff. Food, like those cockroaches and other creatures that floundered in the sticks waiting to be grilled. We took pictures of the cockroaches while some local men took pictures of us. There must be some connection… We went to this lovely shop called Miniso, that sells everything. And it's very cheap. I bought quite a lot of stuff and had a really hard time fitting them all into my small suitcase. A nice surprise was waiting for me when we got back to the hotel. My room was full of tobacco smoke since my neighbors were smoking in their room. The hotel staff brought an air cleaner to my room, but it didn't help much since the people continued smoking. So the next morning I just got back to work with my smoke smelling uniform. Fresh. But otherwice this Beijing trip was a very nice one 🙂
So tomorrow I'll fly to Shanghai again. Have a good Tuesday!