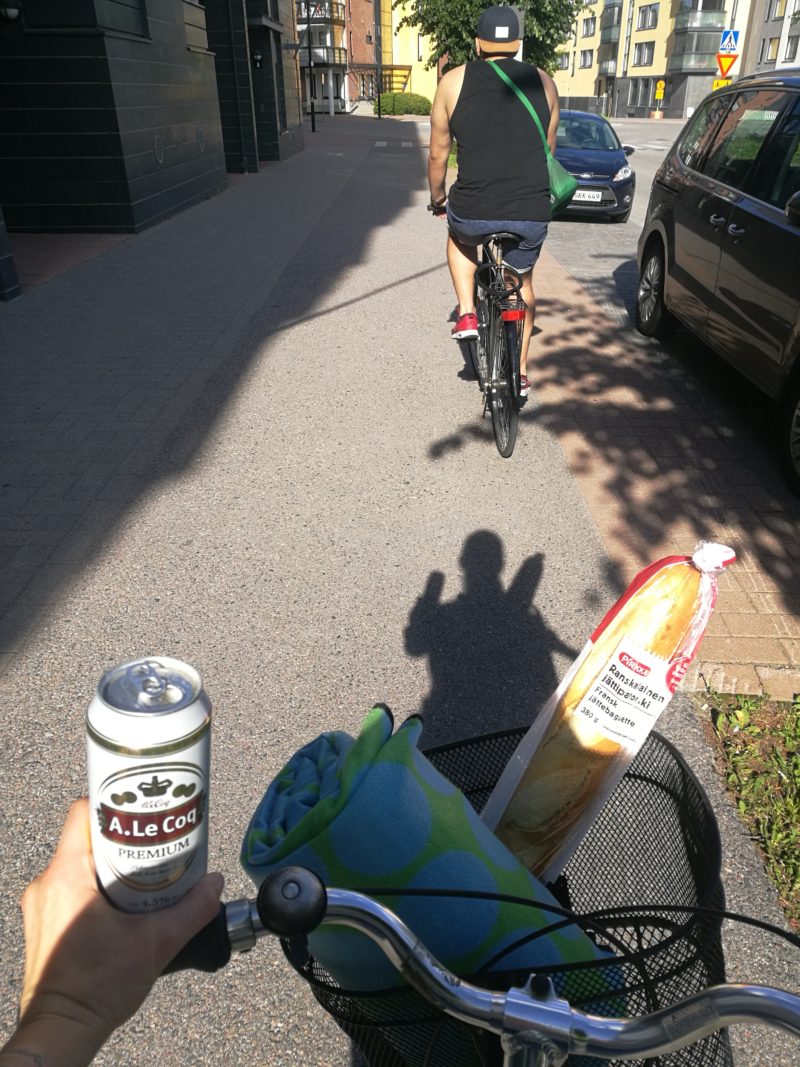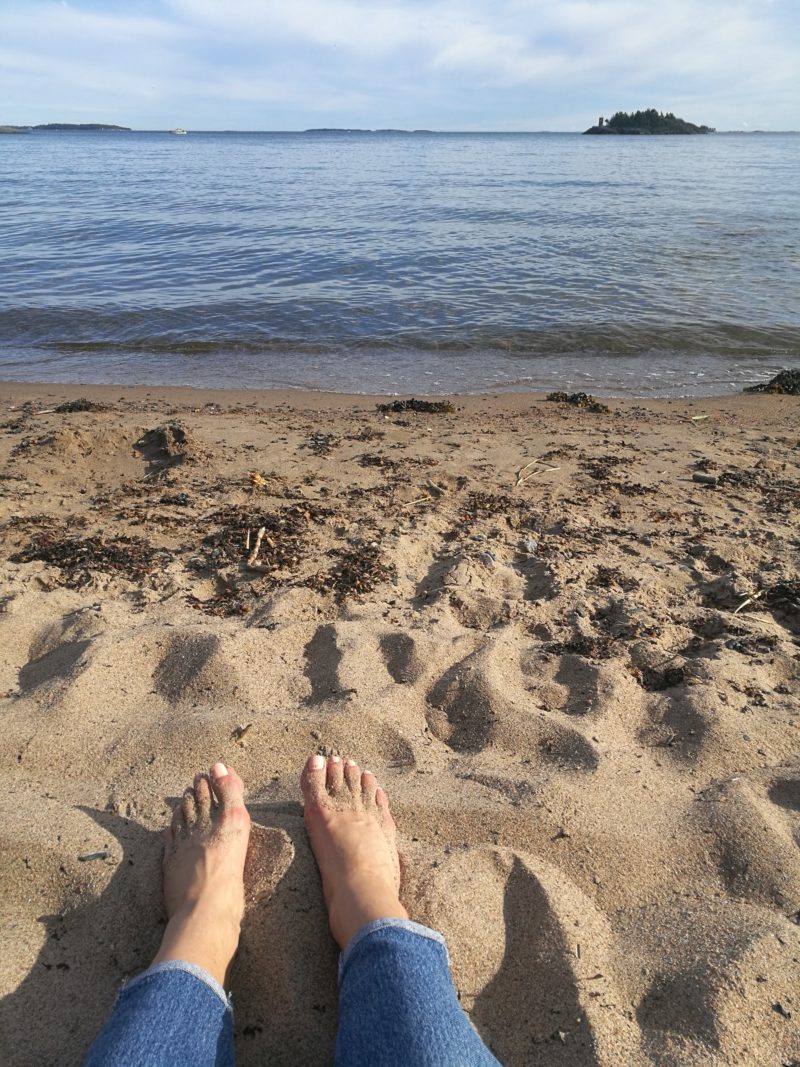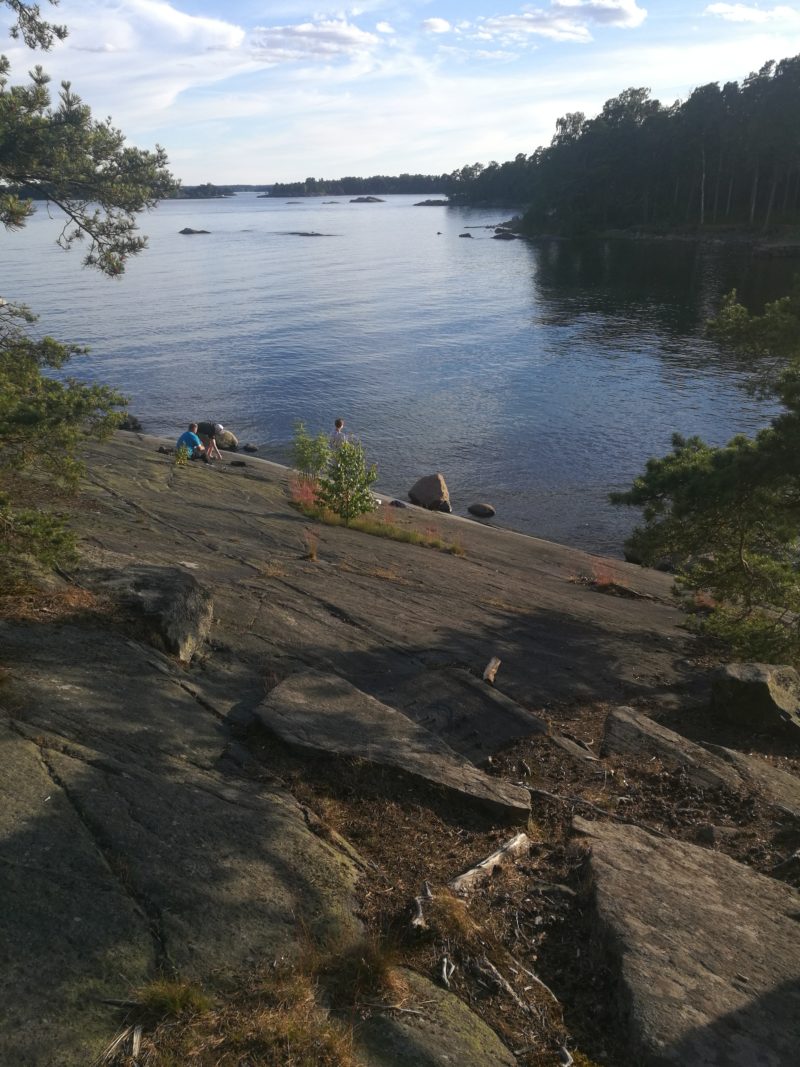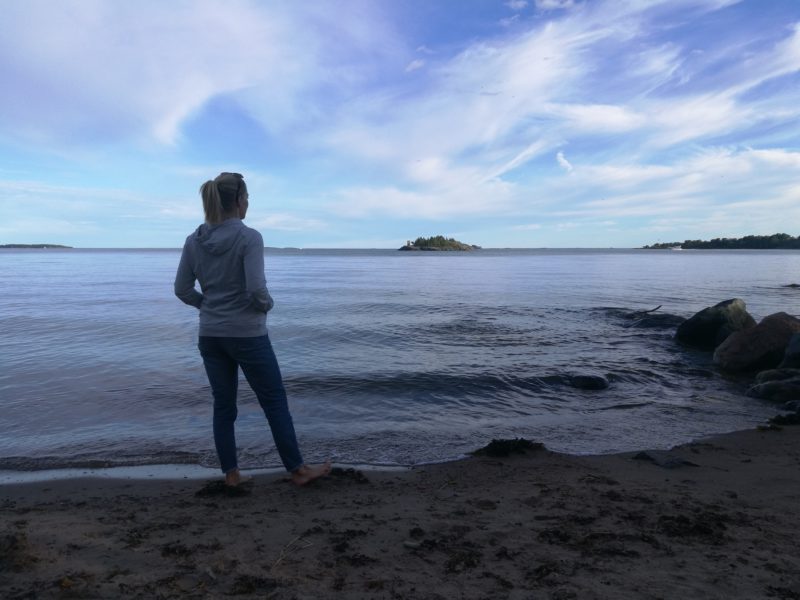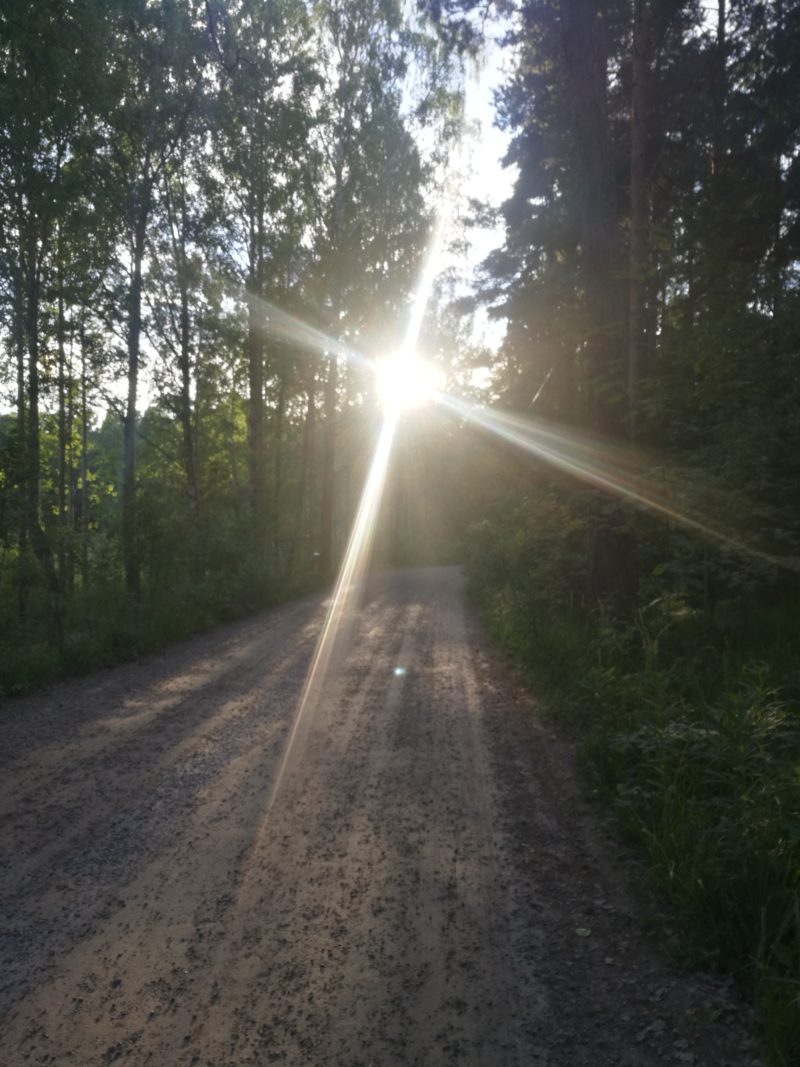 Heippa! Viime viikon lauantaina oli tosi kaunis päivä, niin lähdettiin mun työpäivän jälkeen heti ulos nauttiin auringosta. Kaivettiin pyörät varastosta piiitkästä aikaa ja ajettiin Uutelan ulkoilualueelle. Matkalla toki pysähdyttiin kaupassa ostamassa juomaa ja evästä. Ajettiin sellaselle pienelle uimarannalle ja istuskeltiin siellä. Ei tuullu yhtään ja rannalla oli tosi rauhallista ja kaunista. Sitten kun aurinko painui puiden taa ja alkoi olemaan vähän viileä, otettiin pyörät ja pyöräiltiin vielä hetki ympäriinsä siellä Uutelassa. Awsilla sattui pieni rengasrikko, joten päädyttiin käveleen koko matka takaisin kotiin. No, eipä se haitannut! Oli kohtuullisen lämmin, aurinko paistoi ja juomaakin riitti 😀
Monesti töiden jälkeen ei tuu lähdettyä erityisesti minnekkään, mutta tänä kesänä, kun kauniita päiviä on ollut niin harvassa, niin kaikki pitää hyödyntää! Jos ette oo koskaan käyny tuolla Uutelassa niin suosittelen! Nuo kaikki rannat ja hiekkatiet on ihania, ihan kuin olis jossain maalla. Kivaa torstaita!
Hello! Last Saturday it was a very beautiful day so right away after my work we took our bikes out after a loooong time and went for a little ride. We drove to Uutela natural area near us and on the way there we stopped in a shop to buy food and drinks. We went first to this beautiful little beach and sat there. It wasn't windy at all and it was so quiet and peaceful there! When the sun set behind the trees it started to get a little chilly so we moved on. We took the bikes and drove around in Uutela a little more. Aws had a little accident with a tyre, so we ended up walking all the way back home. But that didn't matter! It was sunny, relatively warm and we still had drinks 😀
Often after the work we don't really go anywhere specifically, but this summer the beautiful days have been so rare, that we have to make the best of all of them! If you have never been to Uutela, I warmly recommend going there. All the beaches and the sand roads make it feel like countryside. Have a nice Thursday!