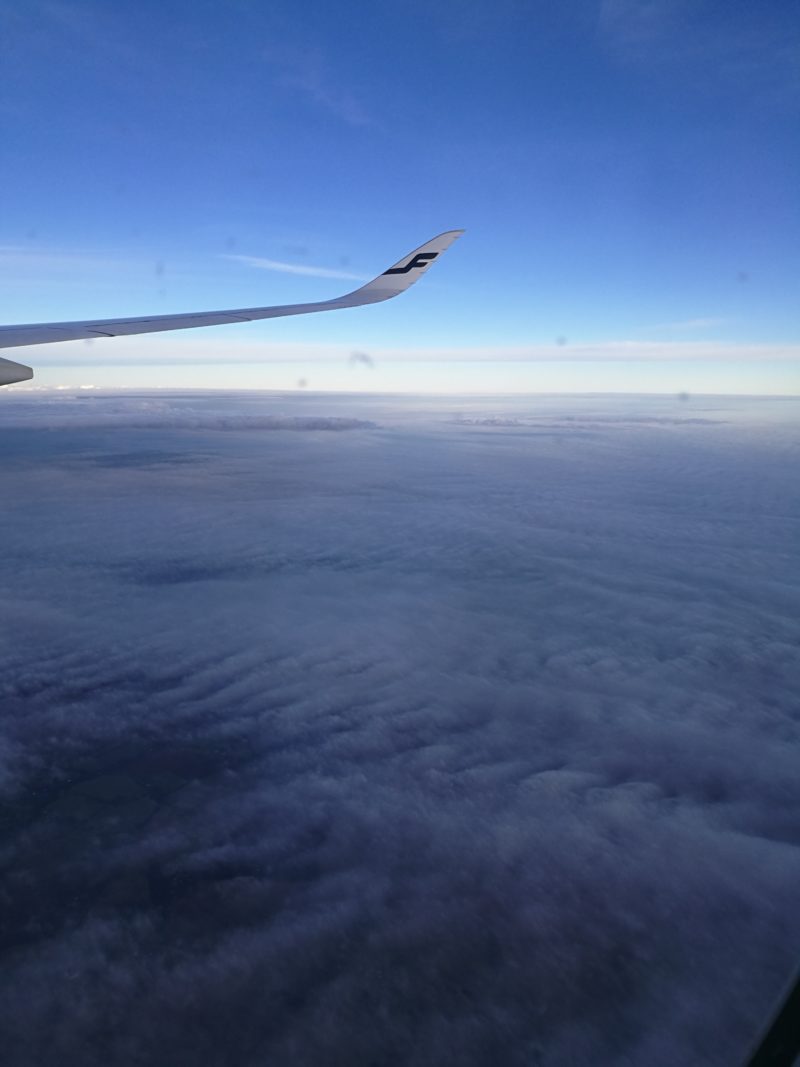 KOMMENTTI: Hei! Nyt kun finnairilla on haku päällä, niin olisi kiva kuulla sinun alkuvaiheistasi lentouralla. Millainen hakuprosessi / kurssi oli, entä ensimmäiset lennot ym. Muutitko Oulusta tämän työn perässä helsinkiin? Olisiko ollut mahdollista lentää oulusta käsin? Tuntuuko tässä vaiheessa että viihtyisit alalla pitkäänkin?
VASTAUS: Muutin aikanaan Oulusta Helsinkiin kurssia varten. Oulustakin jotkut kollegat lentää eli se on ihan mahdollista, mutta aikaavievää ja aika kallistakin. Kentän lähellä pitää kuitenkin olla joku päivystyskämppä, josta pääsee tarvittaessa äkkiä töihin päivystysten aikana. Samoin Oulun lennot on usein aika täysiä, joten aina ei välttämättä mahdu kyytiin. Itse en lähtisi Oulusta asti lentämään!
Kurssi oli intensiivinen ja aika rankka. Päivät oli pitkiä, kokeita oli usein ja niistä on pakko päästä läpi. Joka päivä tuli paljon uutta asiaa. Meillä oli kuitenkin niin kiva porukka, että kurssilla oli tosi kivaa ja aina oli kiva mennä kurssille. Mulle oli myös kivaa vaihtelua kuuden yliopistovuoden jälkeen opiskella jotain käytännönläheistä ja konkreettista asiaa.
Meillä oli kurssin loppupuolella pätkä, jolloin käytiin lentämässä muutama lento. Oltiin siis lennolla ihan virkapuku päällä ja tehtiin töitä, mutta oltiin varsinaisen miehistön lisäksi extra-jäsenenä, eikä siis kuuluttu minimimiehistöön. Oli tosi hyvä, että päästiin lentään kurssin aikana niin sai vähän konkreettista kokemusta. Sitten oli myös helpompi aloittaa oikeat työt kun oli edes jotain kokemusta takana.
Mun mielestä lentoemännän työ on aika helppoa, eikä työasioita todellakaan tarvi miettiä työajan ulkopuolella, mikä on kiva juttu. Toki jokainen asiakaspalvelutyössä ollut tietää, millaista asiakkaiden kanssa työskentely parhaimmillaan ja pahimmillaan on. Tykkään kyllä lentää, mutta en usko loppuelämääni lentäväni. Seuraavaksi haluaisin tehdä jotain omaan koulutukseen liittyvää hommaa. Saapa nähdä mitä seuraavaksi keksin!
QUESTION: Hi! Now that Finnair is recruiting, it would be nice to hear about the beginning of your flying career. How was the recruiting process/ the course, first flights etc. Did you move from Oulu to Helsinki for this work? Would it be possible to fly from Oulu? Do you feel like you could keep flying for a longer time?
ANSWER: I moved from Oulu to Helsinki for the course. Some of my colleagues do fly from Oulu, but it is quite expensive and takes a lot of time. You would also need to have a second apartment somewhere near the airport for the standbys. Also the Oulu flights are often quite full, so you might not always get in! I personally would not want to fly from Oulu.
The course was pretty intensive and rough. The days were long, there were a lot of exams and they must be passed. A lot of new stuff had to be learned every day. However, we had such a great group on our course, so it was always nice to come to the course and every day was nice with the group. Also it was a nice change for me after six years in the university to study something more practical and concrete.
After the halfway of the course we had a few practice flights. We were wearing the uniform and doing the normal duties on the flights, but we were extra members of the crew, not part of the minimum crew. It was very useful to get those flights, so we gained some real experience before starting to work for real.
In my opinion, the work of a flight attendant is pretty easy and you really don't need to worry about work stuff outside of your working hours and that is very nice. Although everyone who has been in a customer service job knows what that work can be on its best and its worst moments. I like to fly, but I don't think I will be doing it for the rest of my life. Next I would like to do something more related to my education. Let's see what I come up with next!